10 Best Eyeshadows for Green Eyes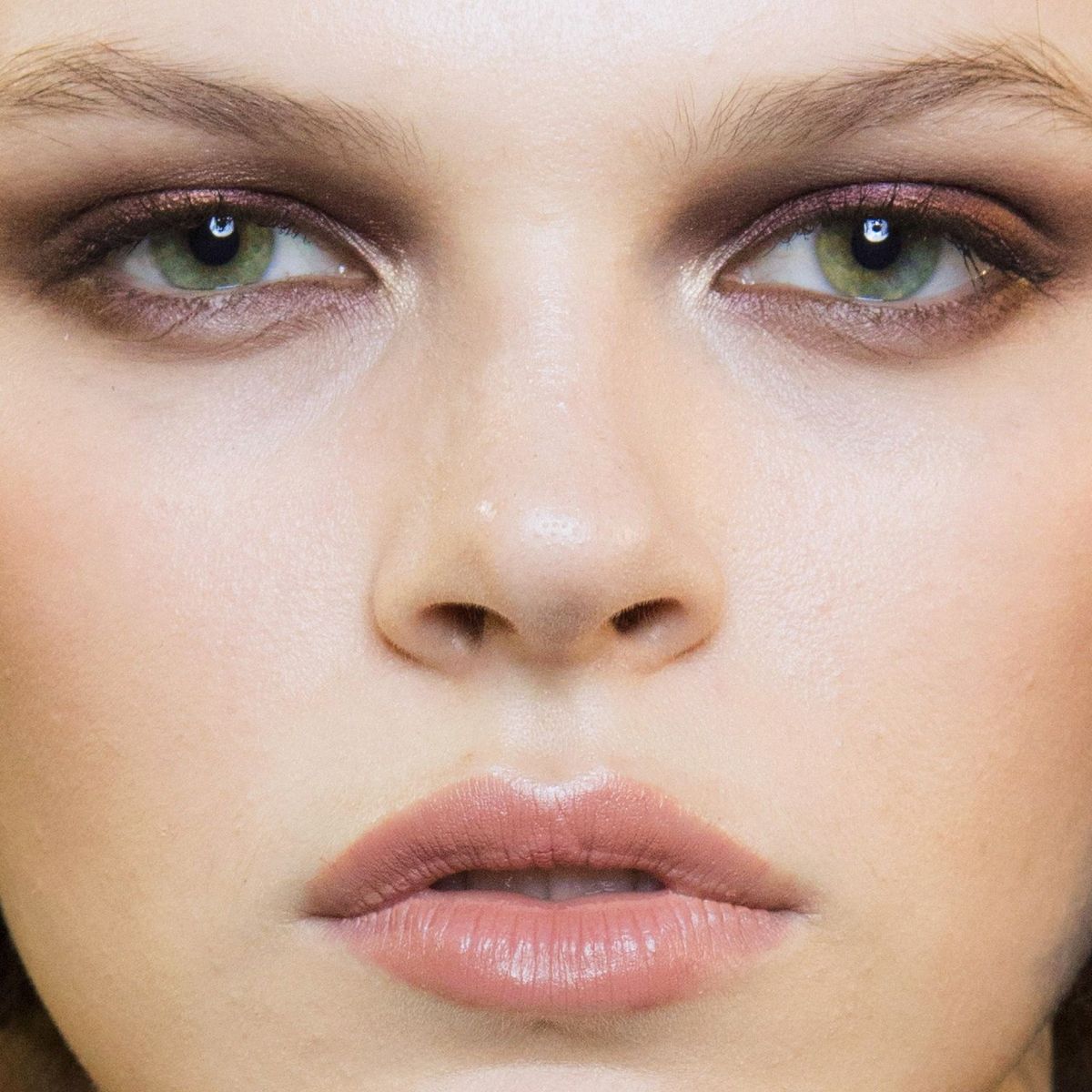 If you've been blessed with eyes the color of cash, we're sure you've been advised to throw on some purple shadow and call it a day. And that's true: Since violet sits opposite green on the color wheel, the colors complement each other. But there are more options, if you want to take your gaze to the next level. Celebrity makeup artist Vincent Oquendo, who caters to the lids of celebs including Gigi Hadid and Winnie Harlow, tells us the secret to achieving a supermodel smize with green eyes.
For Hazel-Green Eyes
1. Shiseido Kajal Ink Artist Shadow In Plum Blossom Plum
"A classic plum brings out both the brown and green in hazel eyes. I love to use this one as a liner, or an eyeshadow base," says Oquendo. Use the sponge to create a smudgy halo around the lash lines.
For Hazel-Green Eyes
2. Rituel De Fille Ash and Ember Eye Soot In Serpent de Mer Eggplant
The more you blend this creamy shimmer formula, the more it transforms. Load up your lid with pigment, then diffuse it into the crease for extra drama.
For Golden-Green Eyes
3. Haus Laboratories Glam Attack Liquid Shimmer Powder in Legend Yellow Gold
Shiny gold shades like this one bring out the yellow tones in golden-green gazes, says Oquendo. Consider this cream-to-powder formula, which is essentially Studio 54 in a tube.
For Golden-Green Eyes
4. Marc Jacobs Beauty O!mega Gel Powder Eyeshadow in Brav-O! Oscar Gold
A deeper gold allows for a smokier look. Mix your metals and pair it with platinum hoops.
For Gray-Green Eyes
5. MAC Cosmetics Eye Shadow in Haux Mauve
If your eyes have a silver tilt to them, Oquendo suggests lightening things up. "If there's a little gray in them, try using a mauve or rosey-toned purple shade to compliment both the grey and green."
For Grey-Green Eyes
6. Charlotte Tilbury Colour Chameleon Eye Shadow Pencil in Amethyst Aphrodisiac Amethyst
Line your eyes with a jewel-tones chubby stick for instant pop without the mess.
For Blue-Green Eyes
7. stilaGlitter & Glow Liquid Eye Shadow Bronze
Bronze and copper tones make the blue bits pop in algae-colored eyes, says Oquendo.
For Blue-Green Eyes
8. 10-Second Eyeshadow in Copper Halo Copper
Swipe the liquid-to-powder formula over lids once for a warm wash, or slick on layers while wet for that brand new penny shine.
For All Green Eyes
9. Smoky Eye Brick in Tweed Warm Nightshades
Eggplant, tomato, and mushroom: If Tom Brady wouldn't eat it, it'll look good on green eyes.
For All Green Eyes
10. The Necessary Eyeshadow Palette Cool Industrial Tones
We're calling this vibe "Concrete Jungle." Blend them all together for a chic, metropolitan smoky eye. … For more stories like this, including celebrity news, beauty and fashion advice, savvy political commentary, and fascinating features, sign up for the Marie Claire newsletter (subscribe here).