16 Life-Changing Books That Stay With You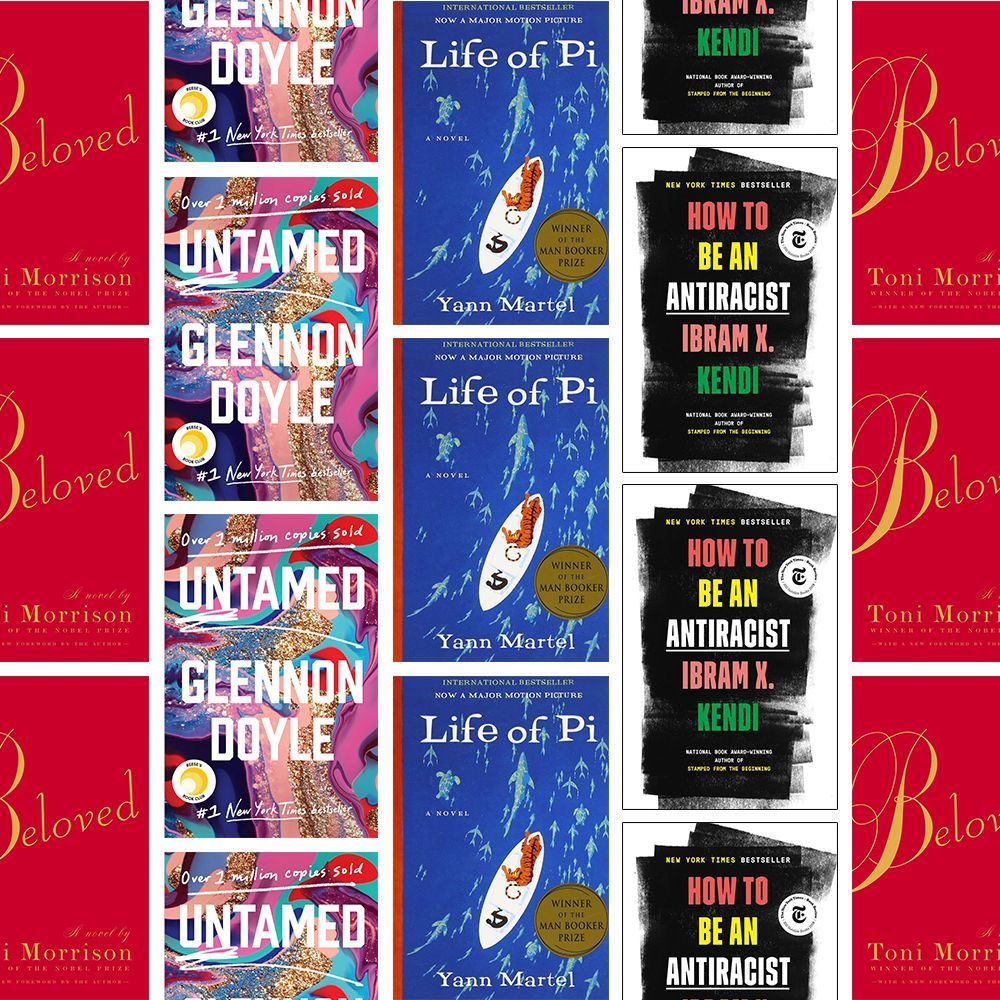 Books are a safe haven that help us escape the harsh edges of our lives, but every once in a while we come across a book that follows us into the real world. A book that hurdles us into a state of self-reflection and completely revamps our personal perspective. They're hard to find, but completely impossible to forget when we do. From Toni Morrison's Beloved to Don Miguel Ruiz's The Four Agreements to Elizabeth Gilbert's Eat, Pray, Love, we rounded up some bestsellers that have left their mark on millions, below.
1.'Beloved' by Toni Morrison
Toni Morrison's fifth book, Beloved, is about a slave who escapes from Kentucky to Ohio, but remains unfree while confronting the trauma of losing her unnamed baby. It's inspired by a true story, and was a 1987 National Book Award finalist.
2.'Slouching Towards Bethlehem' by Joan Didion
It's hard to choose the most impactful work from Joan Didion, but Slouching Towards Bethlehem makes it way to the top of the list thanks to her landmark essay "Goodbye to All That," which is featured in this collection. If you've ever fallen in and out of love with a city, you'll be able to relate to this deeply.
3.'The Four Agreements' by Don Miguel Ruiz
Don Miguel Ruiz has laid out the four agreements we should make with ourselves in this life: 1) Be impeccable with your word 2) Don't take anything personally 3) Don't make assumptions 4) Always do your best
4.'Where the Crawdads Sing' by Delia Owens
Delia Owens's Where the Crawdads Sing alternates stories between a young girl named Kya and a murder case that's being investigated by a sheriff who's convinced Kya had something to do with it. The book has spent hundreds of weeks on the bestseller list.
5.'Untamed' by Glennon Doyle
As Glennon Doyle so perfectly puts it in her book, Untamed, we can do hard things. Her memoir is filled with multiple lessons on how to live our most authentic lives and become, quite simply, untamed. By the end of the book, you'll be ready to change your life.
6.'How to Be an Antiracist' by Ibram X. Kendi
Ibram X. Kendi's How to Be an Antiracist is a masterclass on the conversations America isn't having about racism, teaching us how to confront our nation's dark history and what the path towards true equality looks like.
7.'Eat, Pray, Love' by Elizabeth Gilbert
Italy. India. Bali. Elizabeth Gilbert's Eat, Pray, Love has encouraged women everywhere to book the ticket and leave behind the life society tells them to have for an unpredictable, messy, beautiful journey instead.
8.'Minor Feelings: An Asian American Reckoning' by Cathy Park Hong
Soon to be adapted into a television series, Cathy Park Hong's Minor Feelings: An Asian American Reckoning remains an essential read during a time when Asian Americans are facing an unprecedented amount of hate crimes. The essay collection dives into the racial consciousness of America and Hong's theory of "minor feelings."
9.'Giovanni's Room' by James Baldwin
James Baldwin's Giovanni's Room was a groundbreaking book for its time, and remains a classic in the literary world for its LGBTQ+ representation. The book centers on an American expat named David and his ex-lover Giovanni, an Italian immigrant.
10.'The Catcher in the Rye' by J.D. Salinger
Get ready for the glorious glut of teenage angst that is Holden Caulfield. You were probably assigned this book in high school and were surprised it passed the curriculum, thanks to its overwhelming amount of slang and blasphemy. But Holden's unfiltered first-person prose is why this book stays with you—he comes across as an authentic and hilarious voice (or arrogant and selfish, depending on your perspective) as he endures the mountains of adolescence.
11.Life of Pi' by Yann Martel
Technically, this book is about a young man who gets into a boating disaster and tries to survive in a boat with a bunch of animals. But inside these pages, you'll find a brilliant and deep-rooted idea about religion that will make you fundamentally question your personal beliefs.
12.'Crime and Punishment' by Fyodor Dostoyevsky
Have you ever tried to justify something you did that you know was wrong? Well, in Crime and Punishment, Raskolnikov does it for a whole novel. This book follows the trials and tribulations of an ex-student in Saint Petersburg who decides to kill a pawnbroker for her money. Although the student tries to defend himself by saying the world is better off without a selfish and evil woman, and that he can do better deeds with that fortune (this is where utilitarianism was born, BTW), he forgets to account for the power of human conscience that plagues him after what he's done.
13.'The Alchemist' by Paulo Coelho
If you try to highlight all the phrases in The Alchemist that are quotes to live by (like I did!), you'll leave half the book lit up in color. The story follows the quest of an Andalusian shepherd boy as he chases a prophecy that states he will find treasure and fortune at the Egyptian Pyramids. But it's the lessons that Santiago learns on the journey that will stay with you long after you finish the book. As he realizes his "destiny" and troops on despite the fear and uncertainty, you'll be inspired too.
14.'When Breath Becomes Air' by Paul Kalanithi
This gut-wrenching memoir follows neurosurgeon Paul Kalanithi as he deals with a cancer diagnosis, recording his musings on life, death, illness, and humanity. A few months after finishing the autobiographical book, he passed away from stage IV metastatic lung cancer. But this book is more about living than dying, and how one can transcend tragedy and make life meaningful in the time you're given.
15.'Educated' by Tara Westover
Tara Westover's memoir is an exposé of her former Mormon life. Her traumatic experiences morph into self-revelation and rude awakenings, fueled by her drive for a Western education. The universal coming-of-age story emphasizes the importance of education, and serves as an inspirational ode to anyone who comes from a dysfunctional family. Read: You don't have to remain trapped in your circumstances.
16.'The Kite Runner' by Khaled Hosseini
This novel will make you feel on a deep and visceral level. It's about two boys—Amir, a boy from a wealthy family, and Hassan, his best friend and also a servant who works in their house. Hosseini beautifully captures the sacred bond of friendship, and how it can persevere even when society tries to rip it apart.