24 Best 2020 Fiction Books by Women | New Literary Fiction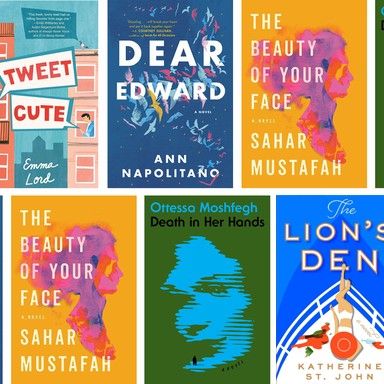 We're barely into the winter of 2020, but this year has already seen a divisive election season, impeachment proceedings, a Supreme Court battle, and a frightening global pandemic. Even if you pride yourself on keeping calm during rocky times, it can feel overwhelming. Reading fiction, however, has been shown to increase mental well-being, both in times of stress and during stable periods. These new literary fiction selections by women are shrewd, gripping, and unexpected in the best ways, touching on everything from race in America and #MeToo to a luxury yacht trip that turns into a nightmare and a Twitter feud between fast-food heirs. When you need a moment away from real life in 2020, dive deep into one of these new novels.
The Can't-Put-It-Down Pick
'Such a Fun Age' by Kiley Reid
This breathtaking tale of race and privilege has already been picked up for onscreen adaptation by Lena Waithe, the screenwriter behind Queen & Slim. Though Such a Fun Age technically comes out in 2019, Reid's debut is already one of the most talked-about books of 2020. It follows a well-intentioned white woman, Alix, and her black babysitter, Emira, and the events that unfold after a security guard decides that Emira has kidnapped Alix's toddler. Out Dec. 31, 2019.
The Heartbreaker
'Dear Edward' by Ann Napolitano
A commercial plane crashes into the ground, and one person survives: Edward, a young boy whose entire family is killed in the tragedy. He's taken in by his aunt and uncle, who are dealing with traumas of their own, and slowly, gradually, begins to repair the parts of himself he thought lost. But people all over the world are writing to Edward, begging him to fulfill the dreams of the passengers who, unlike Edward, did perish. A poignant novel about grief and hope. Out January 6.
The Suspense Novel
'Long Bright River' by Liz Moore
One of the most buzzed-about books set to be published in 2020, Long Bright River grips you from the outset with its Gothic language and doesn't let go. The title has many meanings, one being what the narrator terms "a long bright river of departed souls"—the people who have died from opioid overdoses in Philadelphia, where she lives. In this character-driven crime novel that's also a family drama, a policewoman named Mickey hunts desperately for her heroin-addicted sister. Out January 7.
The Rom-Com
'Tweet Cute' by Emma Lord
You've Got Mail for the Twitter age, Emma Lord's debut is a searingly lovely rom-com. Pepper is the teenage maverick behind her family's fast-food chain's hit Twitter account, and her classmate Jack spends his free time working in his family's local deli. That is, until Pepper's family's chain steals an iconic recipe from Jack's deli—and the duo's feud over Twitter goes viral. "I had a bad day yesterday and this book really turned everything around," says one Goodreads reviewer. Out January 21.
The Tale of Two Sisters
'The Majesties' by Tiffany Tsao
Initially published in Australia back in 2018, The Majesties came out in the U.S. in early 2020. This utterly compelling novel pulls you in from the beginning; Gwendolyn, the protagonist, lies in a coma in Indonesia, the only survivor of a mass poisoning carried out by her beloved sister, Estelle. Unable to speak or even open her eyes, Gwendolyn traces the trajectory of their lives to determine how this happened to them both. Out January 21.
The Suburban Drama
'Minor Dramas & Other Catastrophes' by Kathleen West
This sweet, sly suburban drama has a bite to it, especially since one of its protagonists is the nemesis of just about everybody else (and, yes, her first-person dialogues reveal her to be just that bad). It's primarily about two women: Julia, a snide helicopter mom with almost no redeeming qualities, and Isobel, a warm English teacher and fervent believer in a diversified curriculum. There's a viral video, a bout of censorship, a high school musical—it's great fun, but don't be tricked into thinking this is a light read. Out February 4.
The Unforgettable Read
'The Girl with the Louding Voice' by Abi Daré
Abi Daré's debut novel is told from the perspective of Adunni, a young Nigerian girl taught by her mother that education is the only way out, but sold by her father to a local man. She escapes, but finds that the only way to stay gone is to commit to serving a wealthy family. None of the indignities that befall her, however, can possibly stop Adunni from planning for a better life. Out February 25.
The Psychological Thriller
'You Are Not Alone' by Greer Hendricks and Sarah Pekkanen
You Are Not Alone is the third novel to be co-written by Hendricks and Pekkanen, a duo quickly becoming known for their sharp plot twists and cadre of fully formed female characters. The novel follows a young, isolated New Yorker who happens to witness a subway death—and later finds herself enmeshed in the warm, loving company of the dead girl's friends. She feels like she's finally thriving…until the dominoes begin to fall. Out March 3.
The Timely Read
'My Dark Vanessa' by Kate Elizabeth Russell
My Dark Vanessa follows a woman haunted by her intense past relationship with a then-tutor, who was 42 to her 15 when the relationship started. Kate Elizabeth Russell's debut novel asks critical questions about consent and sexual agency in this potent, multi-layered narrative. Out March 10.
The Intimate Thriller
'Darling Rose Gold' by Stephanie Wrobel
Rose Gold Watts grew up believing she was seriously ill, and her mother, Patty Watts, her diligent caregiver. Turns out that Patty, later diagnosed with Munchausen syndrome by proxy, had been abusing her daughter for years. Now Patty is out of prison, and Rose Gold shocks everyone around her by agreeing to take her mother in. Rose Gold is older and wiser, after all—but she hasn't forgotten one moment of the pain and trauma inflicted on her during her childhood. This bone-chilling account of intimacy gone horribly wrong will stay with you. Out March 17.
The Evocative Read
'The Beauty of Your Face' by Sahar Mustafah
In Sahar Mustafah's novel, Palestinian American school principal Afaf must face the most American of tragedies: a school shooter, who ravages the Muslim school in Chicago that she presides over. As Afaf endures the horror of an alt-right maniac let loose with a gun in her school, she revisits her childhood and the loss of her beloved older sister. Out April 7.
The Unsettling Pick
'Death In Her Hands' by Ottessa Moshfegh
Perhaps the most jarring genre of fiction is the kind that takes you deep into the gradual unraveling of a person's mind. Moshfegh does a masterful job with Death In Her Hands, which follows a protagonist who believes she's solving a murder. The book moves seamlessly from suspenseful to horrifying, retaining the reader's attention all the while. Out April 21.
The Character-Driven Thriller
'The Guest List' by Lucy Foley
Lucy Foley gets better with every book. The Hunting Party, her thriller debut, was a solid, well-paced novel with good characters and great twists—but The Guest List steps it up a notch. The characters leap off the page, the twists are darker and more unexpected, and the setting is straight out of a Gothic novel. The book follows a handful of guests as they attend a luxurious wedding on a desolated island—and, yes, there's a murder, but there's so much more than that. (The twists, I admit, are pretty good too.) Out May 5.
The Beach Read
'The Lion's Den' by Katherine St. John
Between the Mediterranean views, five-star food, and endless supply of top-shelf champagne, Belle thinks she's struck gold aboard her friend's billionaire boyfriend's yacht. Spoiler: She's accidentally walked straight into—you guessed it—the lion's den. Quickly, everybody from Belle's self-obsessed friend to the billionaire to his bodyguards begin to unravel, and she realizes she's trapped. This delicious read has an unexpectedly brilliant ending, to boot. Out May 19.
The Juicy Read
Atria Books 'Big Summer' by Jennifer Weiner
Fresh off the success of her epic Mrs. Everything, a new favorite for me and just about everybody else, Weiner brings us Big Summer. It's a change of pace, to say the least: Presented initially as a beach read, you fall for the funny, self-deprecating protagonist almost instantly, and you're hooked into her story about That One Summer…and then things take a freaking turn. Weiner brings another spirited protagonist that breaks from the cookie-cutter "female heroine" trope to life, courageously and imperfectly, on the page. I'm not going to say any more because I don't want to ruin it for you. Out May 19.
The Historical Pick
'A Long Petal of the Sea' by Isabel Allende
Isabel Allende fans have been waiting with bated breath for her latest novel, and A Long Petal of the Sea doesn't disappoint. To survive the outbreak of war in Spain in the late 1930s, Roser must marry the brother of the man she loved. The two head to Chile, where they build a new life. As World War II decimates Europe they wait, patiently, for their chance to head back to their homeland. Out May 21.
The Love Story
'The Sight of You' by Holly Miller
Isabel Allende fans have been waiting with bated breath for her latest novel, and A Long Petal of the Sea doesn't disappoint. To survive the outbreak of war in Spain in the late 1930s, Roser must marry the brother of the man she loved. The two head to Chile, where they build a new life. As World War II decimates Europe they wait, patiently, for their chance to head back to their homeland. Out May 21.
The Dark Drama
'Seven Lies' by Elizabeth Kay
Oh, this twisty, delicious funhouse-mirror of a book! The structure is simple and inspired: The protagonist, Jane, is telling a story about the seven lies that she told her best friend, Marnie. The first lie: That she likes Charles, the man Marnie is dating. Innocent enough, right? From there, things spiral, but this book is perfectly paced—you relate to Jane the entire way through, and then take a step back at the end and are left horrified by the carnage she's left behind. Out June 16.
The YA Thriller
'They Wish They Were Us' by Jessica Goodman
Jessica Goodman's thrilling debut is a modern-day Gossip Girl—but darker. It's set in a wealthy Long Island enclave, where protagonist Jill Newman attends a picture-perfect prep school. Three years ago, Jill's best friend Shaila was killed, supposedly by Shaila's boyfriend—but going into senior year, Jill starts to learn with mounting horror that Shaila's death might not have been as clear-cut a case as the community had hoped. ICYMI, it's being adapted into a TV series starring Halsey and Sydney Sweeney. Out July 21.
https://www.amazon.com/dp/0374194327
'Luster' by Raven Leilani
Our #ReadWithMC pick for August, 'Luster' focuses on the relationship between Edie, a young Black artist, and Eric, an older white digital archivist. I quote: "Go buy this book. Get it from the library. Listen to it. Whatever your medium, pick up this book and meet Edie," per one #ReadWithMC review.
The Shot of Joy
'In Case You Missed It' by Lindsey Kelk
We all need a little mood boosting in these times, but don't worry—Lindsey Kelk is here for you. The author of the bestselling I Heart series is back with her newest novel, a hilarious rom-com about Ros, a woman returns to her native England after three years abroad. I've said it once and I'll say it again: Nobody can make people laugh like Kelk. ICYMI (see what I did there?) pairs perfectly with a winter night and a mug of hot chocolate. Out September 8
The Twisty Thriller
'When No One Is Watching' by Alyssa Cole
If you're looking for a new read that grabs you and doesn't let go, look no further than Alyssa Cole's latest. (You can read an excerpt here.) When Sydney and her neighbor Theo learn that their neighbors may not have moved out, things get…twisty. It's also our #ReadWithMC September book club pick, so you know it's good. Out September 21
'The Book of Two Ways' by Jodi Picoult
The premise of Picoult's latest is very Sliding Doors: What would happen if you'd made a different decision? Protagonist Dawn survives a near-death experience, during which she discovers that the man she thinks about isn't her husband, but an old flame she hasn't seen in 15 years. Like all Picoult's work, expect this to be incisive and gripping, with at least one major twist. Out September 22
'The Hare' by Melanie Finn
I'm breaking my own rules here, because this one doesn't come out 'til January of 2021, but we need something to look forward to, so—look no further. It's a story about the male gaze, about sexual obligation, about how much power we are granted as women. Daring and unputdownable, The Hare is set to be one of the most talked-about books of 2021. Out January 26