26 Best Eco-Friendly Beauty Products: Zero-Waste, Plastic-Free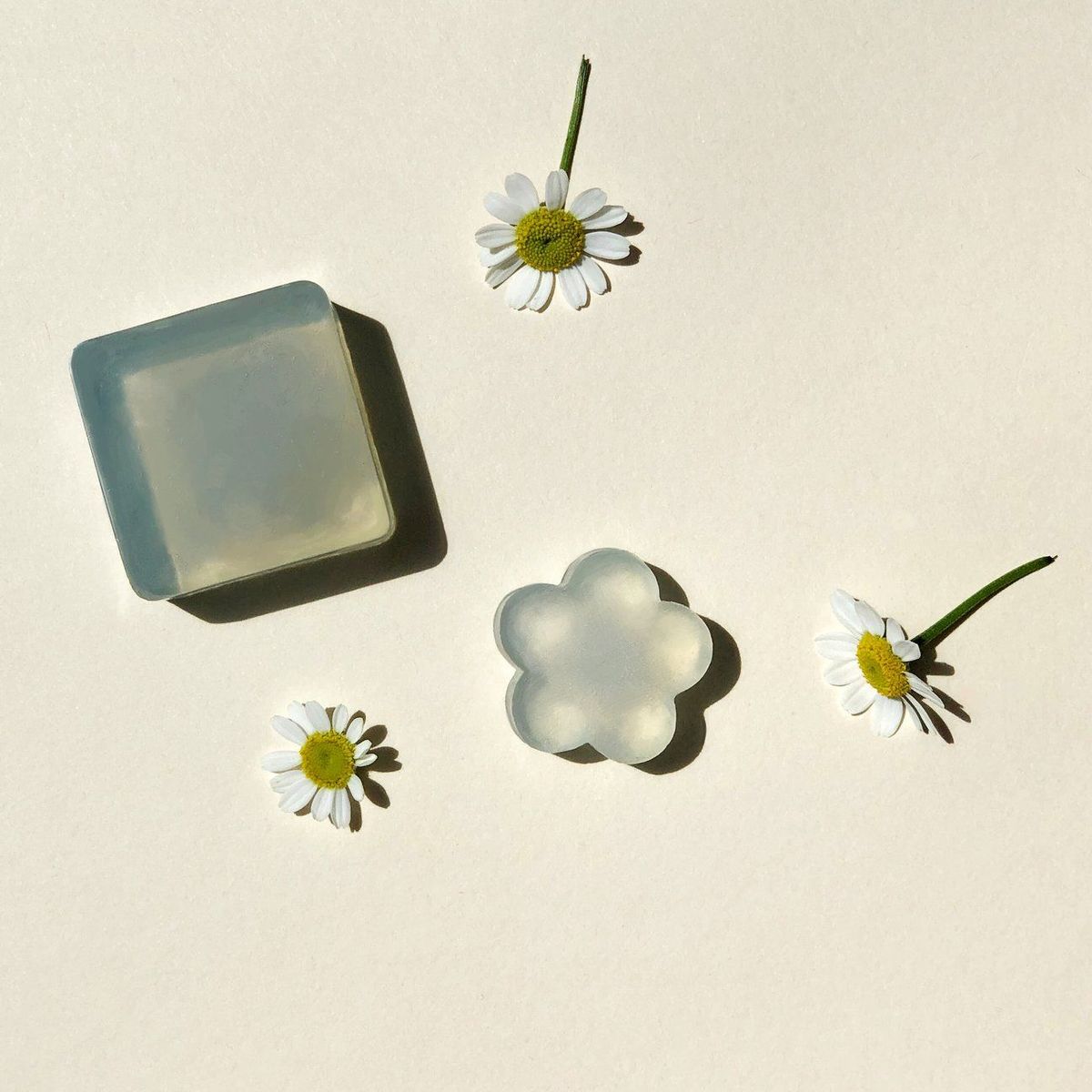 Making the effort to integrate low and zero waste products into your beauty routine can sound a little, well, not very glamorous. As an accessories editor who spends most of the day studying insanely gorgeous jewels and super sexy stilettos, people sometimes look confused when I'm raving about my favorite shampoo bar. But I'm always down to find products that are up to my high standards but also make me feel good about what I leave behind.
So, how can you make your beauty routine less wasteful?
A huge part of embracing the effort to become less wasteful in my beauty routine started with assessing the things I already have. I mean, everyone can relate to beauty hoarding and the thrill of adding a new lip color or eyeliner into the mix. Before trying any of these products, I'd recommend first using up what you already have and keeping your key products on a good schedule. Once you've realized what you really can and cannot live without, start swapping your go-tos for ones with better packaging (and, most times, better ingredients).
Spoiler alert: In this process, I stopped wearing much makeup and slimmed down my skincare routine. I started to really look for products that are multi-use or large enough to last some time. Not only does streamlining save a tremendous amount of space, but also time and money. It may not work for everyone, but what I was able to take away is how much and what exactly I am consuming on a daily basis.
What are the best low-waste or zero-waste beauty products?
This list of products below will constantly be evolving, just like my process to become more waste-free. But these are some of the super easy, high-quality swaps that can help make your routine a bit more streamlined and a lot more green.
SHAMPOO BAR
1. Hi Bar Moisturize Shampoo & Conditioner Set
I literally cannot stop talking about this bar. My co-worker Katie found a sample in the office and "thought I might like it." Little did she know, she caught me at my most downtrodden in my shampoo bar trial period. Bar after bar, my fine hair either became super waxy or just unclean-feeling, and I was ready to give up hope on these entirely. Enter Hi-Bar, which is insanely moisturizing but never heavy—my hair feels baby soft. And the bar comes in a paper envelope (such chic and minimal packaging!). The conditioner bar is a real winner too.
BODY BAR
2. Megababe Space Bar Underarm Soap
This charcoal soap is a wonder product for summer sweatiness and is simply packaged in paper wrapping.
EXFOLIATING BAR
3. Hana Hana Beauty 2-In-1 Body Bar
This exfoliating bar from Hana Hana Beauty is extremely moisturizing and makes a morning shower feel like a much more luxurious experience.
RAZOR
4. Oui The People Matte Gold Sensitive Skin Razor
Plastic refillable razors and disposable razors started to creep me out and frankly did not fit my aesthetic. It took me a minute to plop down the coin for this super chic swap, but I already feel so much better for having done it. Oui The People makes these refillable blade razors in matte gold, rose gold, and black for $75, with a 10-pack of refillable blades costing only $11. I'm no math genius, but something tells me I've spent much more on plastic razors and their junky refills since I was a teen.
FACE WASH
5. Klei Beauty Cleanse Coconut Milk & Rice Bran Foaming Face Wash
I'm VERY obsessed with this clay-based cleanser in powder form. Mix just a little powder with a few drops of water and it works itself into a rich lather that is so calming for the face. It comes in a glass jar (the plastic lid is recyclable) which I reuse for storage.
FACE SERUM
6. Dew Mighty Bloom Jelly Serum Bar
A solid serum? I know, all the skincare nerds must be shaking their heads right now but hear me out. Warm up the super-concentrated bar in your hands and apply right onto your face. It's light but nourishing and easy to store in a reusable tin.
FACE OIL
7. Elate Replenish Beauty Oil
Elate does a great job at low-waste packaging, using only recyclable glass, compostable bamboo and a very small bit of recyclable plastic lining in the lid. The oil smells heavenly and immediately became my new go-to when I need to lock in extra moisture.
BODY MOISTURIZER
8. The Best Kind Body Butter
I've tried a lot of body butters and for my super dry skin – this is by far my favorite. The creamy formula locks in moisture all day and doesn't transfer onto delicate materials.
DEODORANT
9. Terra Essentials Bentonite Clay Deodorant
Okay, I won't lie—the transition to natural deodorant has been a real personal journey. The first step for me was finding one that WORKS and can hold up stress sweat and an all-day "go-go-go" schedule. Then of course, I had to one-up it and find one with very minimal and green packaging. I thought I was destined to always have a hint of B.O. I blindly tried Terraessentials after stumbling upon them on Instagram, and this "pit perfume" is a LIFE CHANGER. A little goes a long way, and that hint is completely gone from the moment I wake up to the moment I hit the hay.
FACE SUNSCREEN
10. Avasol Surfer's Barrier Stick
I actually tried a sample of this for the first time at the U.S. Open years ago and was so thrilled by the cardboard packaging. The "tinted" formula doubles as foundation on super-hot days when you don't want a lot on your face. As a disclaimer, I have been literally burned by other plastic-free sunscreens, so I urge you to err on the side of caution when trying a new sunscreen for the first time. Please make sure you are diligent with reapplying until you are comfortable with the product!
11. Supergoop! Cloud 9 100% Mineral Sun Balm
In my pre-plastic-free life, I loved Supergoop! for their invisible sunscreen coverage. Needless to say I was thrilled to see the Cloud 9 in a tin and now we're one big happy family once again. I love using this all over my body, just make sure to moisturize before apply so it covers quite evenly.
DRY SHAMPOO
12. Lulu Organics Hair Powder
I stumbled upon Lulu Organics at a vintage store years ago. The packaging was so striking and the scent is super light, freshening my hair without leaving it looking too powdery.
HAIR BRUSH
13. Package Free Bamboo Hairbrush
Junky plastic hairbrushes seem so…junior high? This wooden one is much more grown-up and doesn't beg to be hidden.
HAIR TIES
14. Kooshoo Organic Hair Ties
Bet you hadn't thought about this one! Try these cotton hair ties that not only look better than a junky elastic, but are less damaging on the hair.
FOUNDATION
15. Kjaer Weis Cream Foundation
Kjaer's Weis' refillable foundation is a little pricey, but the quality is unparalleled compared to most package-conscious brands. It blends super easily into my face oil, guaranteeing that a little goes a long way. I add just one more layer on trouble spots and under the eyes so not to need concealer.
CHEEK TINT & LIP COLOR
16. Sustainyoself Tinted Lip Balm
I've always been someone who loves using the same color for cheeks and lips and I'm not stopping anytime soon. This little cardboard tube does not disappoint and the formula is heavily pigmented so just a touch blends nicely and lasts a while.
SPF LIP BALM
17. Bobbi Brown Lip Balm SPF 15
I went on a crusade (ask my co-worker J) trying to guarantee that the container of this incredible SPF lip balm was indeed completely made of metal, not plastic. An amazing customer service rep from Bobbi Brown confirmed this, returning my frantic call two days later via voicemail. This balm is the real deal. Heavy-duty enough for winter, but with SPF 15 for summer days and year-round protection.
EYESHADOW & PALETTE
18. Elate Beauty Bamboo Trio Palette
I personally don't really wear eyeshadow, but low-waste beauty expert Jhánneu swears by Elate's eyeshadow palette refills to curate a palette of colors you ACTUALLY use (we all know there's one color we just never touch in a pre-made palette).
EYE & BROW LINER
19. Fat and the Moon Eye Coal
Eyes are a great place to use a multi-purpose product and I love the line Fat & the Moon. The "Earth" color is great for my brows and doubles as a smudgy brown liner if I need an extra punch. The waxiness of this formula means very little drag or smearing.
MASCARA
20. Nudi Goods Raven Mascara
I will preface this by saying that this mascara will give you a very natural look, so it may not be for everyone. But it's hard not to love that this one from Nudi comes in a biodegradable cardboard tin! It will require a spoolie for purchase or you can simply clean a spoolie from an old mascara, which works just as well.
TOOTHBRUSH
21. Brush With Bamboo Bamboo Toothbrush
Just get into a bamboo brush, period. It not only looks more chic than some neon drugstore plastic one, but is such an easy way to cut down waste.
TOOTHPASTE TABS
22. Huppy Toothpaste Tabs
Don't know much about toothpaste tabs? It's high time you get acquainted. Because plastic toothpaste tubes are hard to recycle, billions of them head to landfills per year. 64 of these tube-free tabs come in a single paper envelope, resemble candy and remind me of something an astronaut would use. After just a few chews, I was SHOCKED how much these foamed up and the charcoal ones make my mouth feel insanely clean (though totally black at first). May you never return to a plastic tube version again!
TUBE TOOTHPASTE
23. Davids Davids Premium Natural Toothpaste
If you're having a hard time wrapping your brain around toothpaste tabs, don't worry! Let's take this in baby steps. This David's toothpaste is super natural and makes my mouth feel very fresh. Unlike the plastic tubes most toothpastes come in, the metal tube is recyclable—just cut it open, clean it out, and done!
DENTAL FLOSS
24. Terra & Co Brilliant Black Dental Floss
Ditch plastic floss for good with this bamboo floss made with activated charcoal and coconut oil. Plus, it comes in this simple paper box.
MOUTHWASH
25. Olas Mouthwash
This mouthwash was developed by a dentist who is also a surfer. With the intention of keeping plastic out of oceans, Dr. Christopher Perez, DMD, blends the need for a heavy-duty oral rinse and reduction of plastic waste with its glass packaging.
BAMBOO SWABS
26. By Humankind Cotton Swabs
These bamboo cotton swabs come in a super chic carboard cannister that is more space-saving than the leading brand's, not to mention completely plastic-free.