26 Best Loafers for Women 2020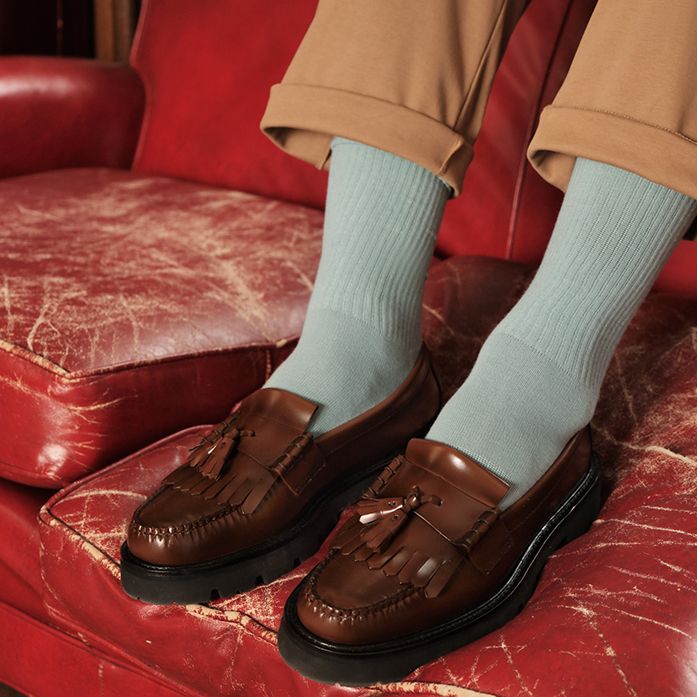 Bass Weejuns in all their glory.
Photo: Retailer
After spending a decade or so collecting dust, loafers have risen to popularity over the past few years thanks to cool-kid brands like Gucci and Ganni. (For what it's worth, I, the writer of this story, have always thought they were "cool" and I have seven pairs to prove it). Not only are loafers a quintessential fall staple, but they're also extremely versatile, pairing well with everything from '70s flare jeans to of-the-moment nap dresses. In search of the best loafers out there, I consulted 12 fellow loafer lovers, including stylists, designers, and our very own writers (who actually all own the same pair). Below you'll find some price-conscious classics, splurge-worthy heeled pairs, and even a few funky mules.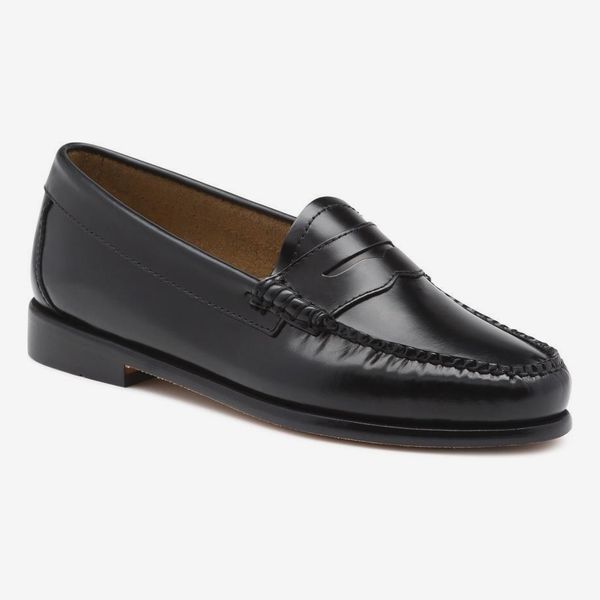 Our experts came to the consensus that the cult-classic Bass Whitney Weejun was the best overall loafer. Two Strategist writers, Hilary Reid and Lauren Ro, highly recommend them, with Reid explaining, "Even though they are just about the most classic loafer style out there, I constantly get compliments and questions about where they're from." Our photo editor Lyne Lucien, "who has really excellent style," says Reid, even asked her if they were Celine once. Nikki Kule, founder and creative director of KULE, appreciates that "they don't give you those painful blisters when you first wear them." Much like Reid, she agrees that "they last forever and never go out of style." They only come in two shades — black and brown — but Kule thinks that's enough to "start with."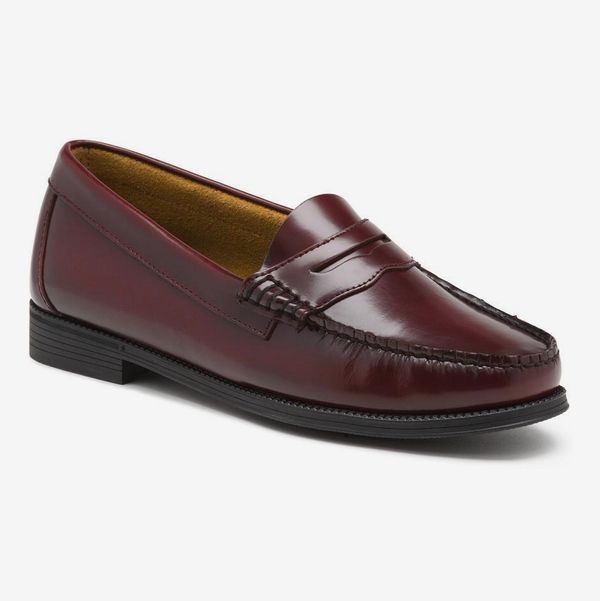 Lauren Valenti, senior beauty editor at Vogue, prefers the "easy" version of the Whitney Weejuns, which comes in one more color than the basic pair do and offer a flexible, rubber sole instead of leather. "This fall, I wanted a pair of shoes that could serve as a stylish pick-me-up, but were also comfortable and easy to slip on for my daily sanity walks," she explains. To her, these Weejuns are "perennially classic," yet still allow her to "mix and match with different colored high socks" to zhuzh up any outfit. "They add a sleek and sophisticated touch to whatever I'm wearing — even on my most lazy of days."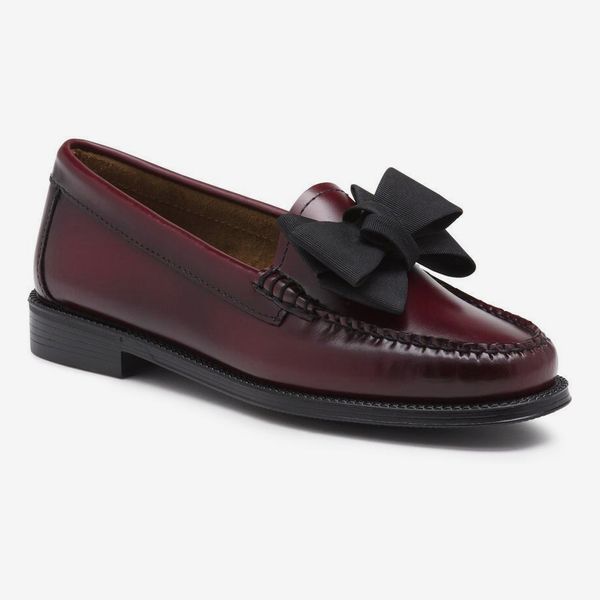 And while the specific ones that Clare Vivier, designer and founder of Clare V., owns are vintage, she's a big fan of these "classic of all classics" Weejuns livened up with an oversize bow. They have a rubber sole like the "easy Whitney" and come in both burgundy and black. But act fast, because they're selling out rather quickly. (If they do sell out, might we suggest checking out their equally as spunky loafers with tassels, buckles, or patterns instead?)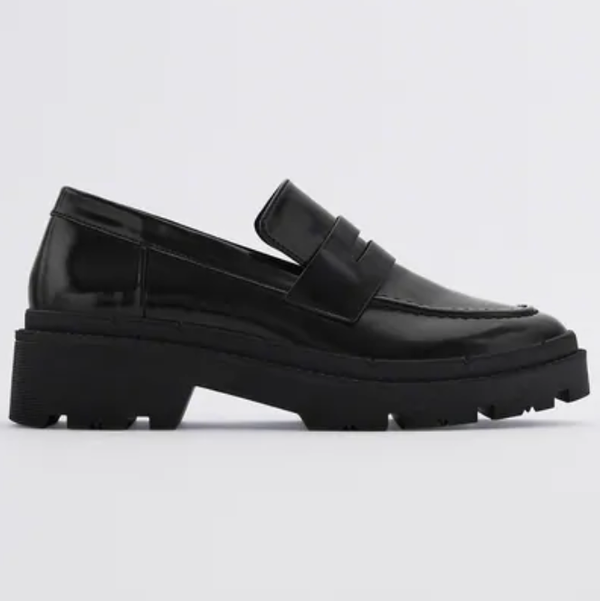 Photo: Retailer
"I feel like a modern Spice Girl when I wear these," says Lee Litumbe, travel and lifestyle blogger at Spirited Pursuit, of these faux leather Zara loafers. She describes them as "tomboy, chic, and very '90s," because of their chunky lug sole.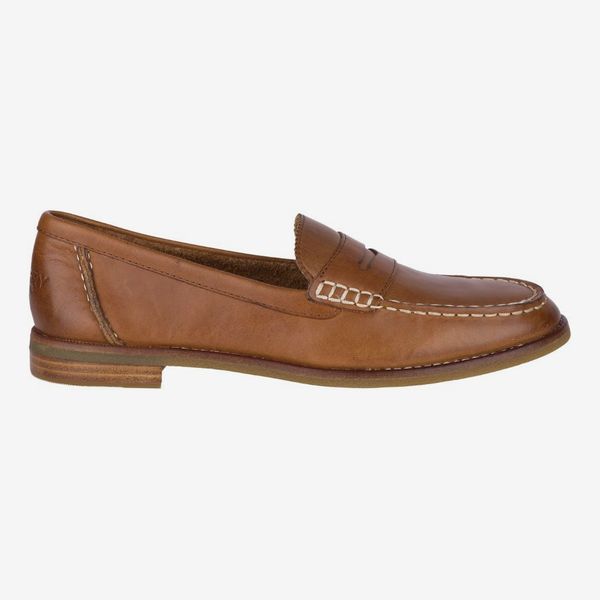 Sandra Morgan Downie, owner of Amenda Beauty and founder of Sandra Morgan Living, has owned these classic Sperry loafers "for years" and is confident they "will become a favorite of yours," too. She warns that they're snug the first time you wear them, but "after a few times wearing them, they mold to your feet and fit very beautifully," she says. They come in brown and black and look a bit more sophisticated than the average Sperry boat shoe.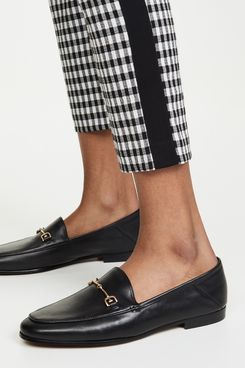 Photo: Retailer
These sleek black loafers that have a touch of Gucci flare work well for "classic and understated" outfits, as Litumbe puts it. Unlike many of the loafers on this list, these have a handy collapsible back to convert into mules.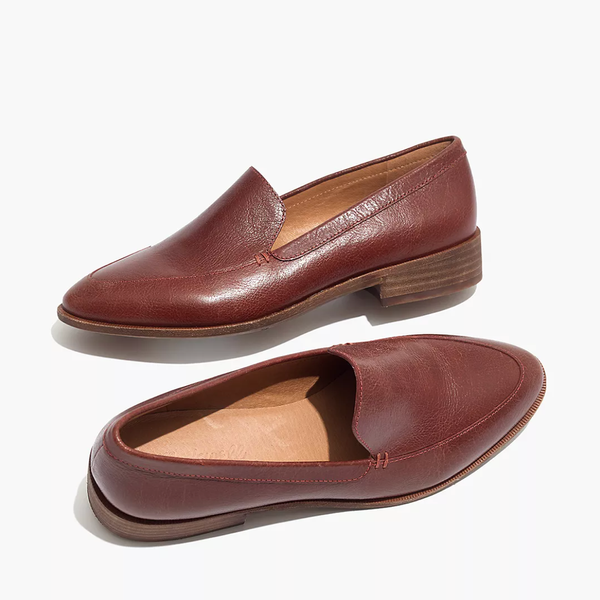 Photo: Retailer
"I'm a big fan of Madewell," says Denisse Myrick, photographer and blogger, who owns "over 10 of their bags and a ton of their shoes." She particularly appreciates how the brand's accessories manage to be high quality at a nice price point — and these loafers are no exception. She thinks the mahogany shade is "stunning," but adds that "you can never go wrong with black," if that's more your vibe. These have a slimmer profile than some of the others we've mentioned thus far and Myrick thinks they're "perfect to throw on with a dress and denim jacket or trousers and a tee."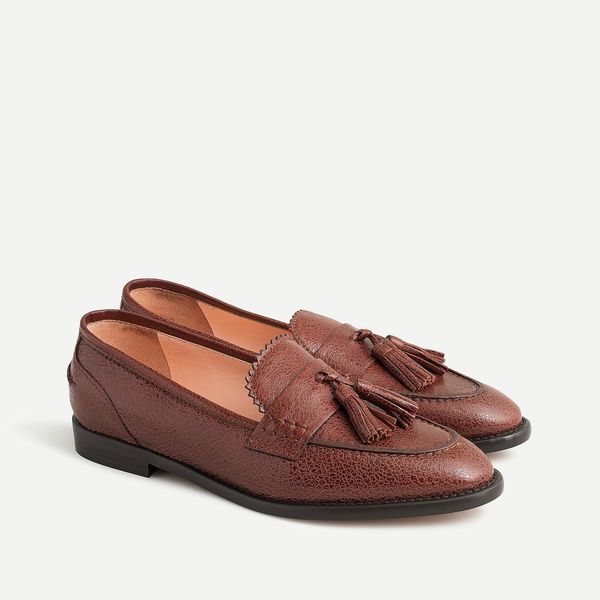 Marcy Handler, a lifetime loafer wearer who also happens to be my mother, suggests these sturdy prep-school inspired loafers from J.Crew (which I, full disclosure, bought her). It's a heavier shoe than most loafers, but she says the added weight feels nice. They're stiff at first, but she notes after a couple of wears, they break in nicely.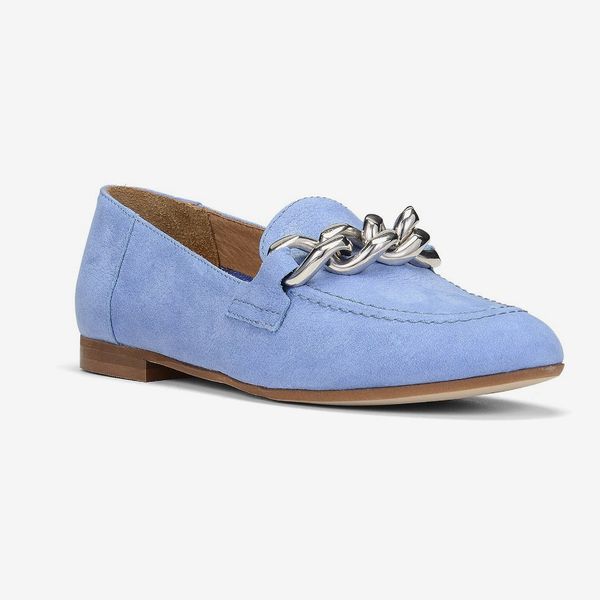 Another recommendation courtesy of my mother comes from Donald Pliner, which also happens to be my personal favorite place for black boots. These aren't the exact ones she owned — she wore hers down so much, she tossed them during everyone's deep cleaning phase of quarantine — but these are very similar. She tends to gravitate toward colorful loafers because, as she puts it, "I like something that's kind of fun and stands out, especially when you're wearing something rather monochromatic, like jeans and a T-shirt — which I've been in pretty much all of quarantine." These come in seven other colors, including a basic black and a punchy yellow, in case this powdery blue doesn't suit your style. And my mom (and me, for that matter) promises all of Donald Pliner's shoes are comfortable right off the bat.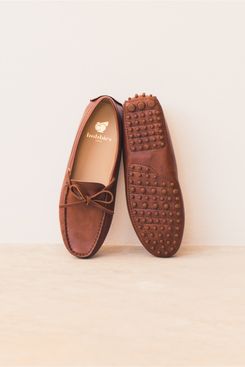 Photo: Retailer
For those with a little bit of a bigger budget, French blogger Alpa Rama calls these the "perfect classic loafers to have in your wardrobe." She describes them as "versatile, comfortable, and chic," which she thinks is "every element you need in a pair of loafers." They're more of a driver-style loafer due to the shape of the shoe, rubber sole, and leather tie on the front, giving them more of a casual sensibility.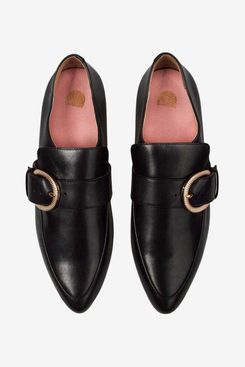 Rama thinks these loafers are just as "versatile" but not at all boring, noting that the buckle detail adds a "feminine touch" to a relatively masculine shoe. She likes that the style, with its block heel and pointed toe, allows her to take them from "day to night" — and because they're orthotic-friendly, they should be comfortable enough to wear for hours. They also come in a tan crocodile texture and a light brown.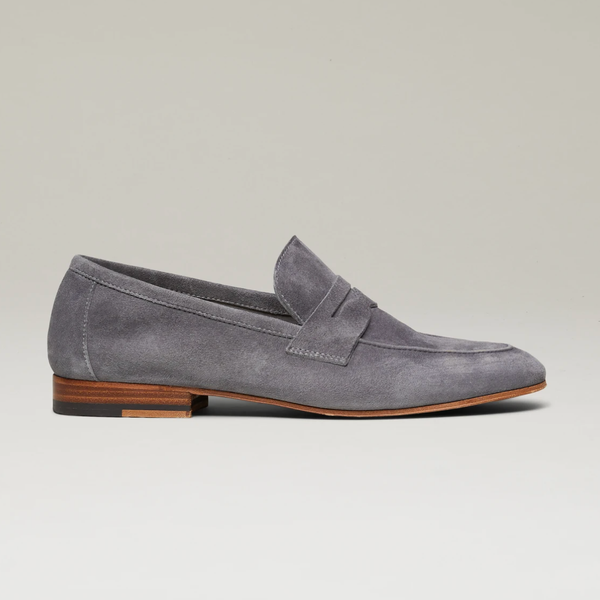 Photo: Retailer
This suede pair is "almost slipper-like," promises Downie. "Italians know how to make shoes and they didn't disappoint with these loafers," she adds. She has a wider footprint and notes these probably will work for anyone else who struggles to find wide shoes. Much like other loafers, they fit snug at first, but eventually they soften with time.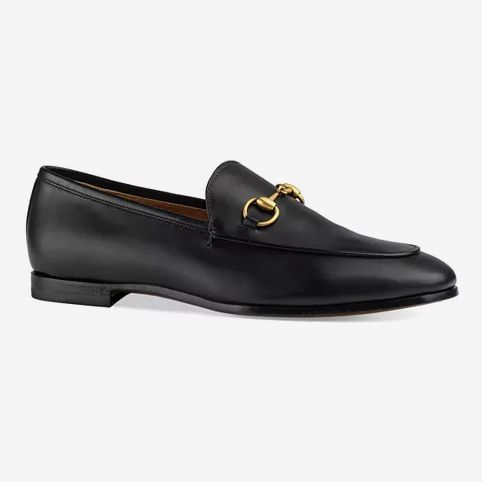 Three of our experts recommend Gucci for quality loafers. They're definitely a commitment at this price, but Myrick has had hers for four years and calls them "one of the best investments I've ever made." She wears them so much that "they're ready to be resoled," she says. Grace Atwood, founder of The Stripe and co-host of Bad on Paper Podcast, has owned hers for a few years, too, and agrees, they're completely worth the investment. Not only do they "go with everything from dresses to trousers to denim," but she also thinks they're "possibly even more comfortable than sneakers," explaining that the "footbed molds to your foot," so they "just get better with age." And if you need any more convincing, she concludes, "I joke that they are the fancy lady version of Birkenstocks."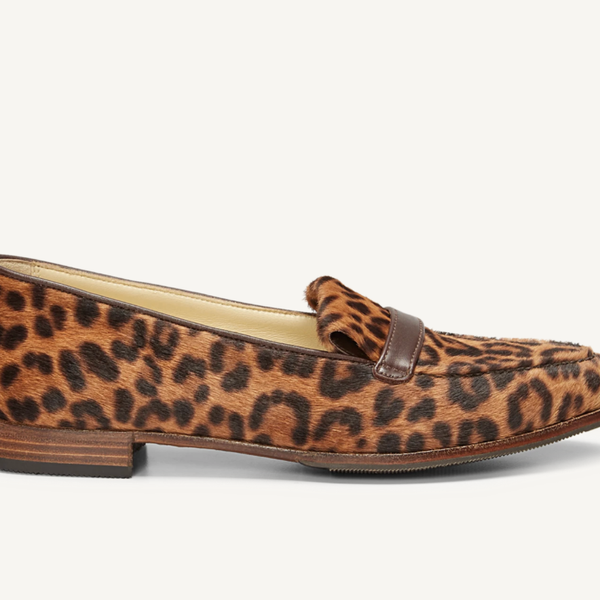 Photo: Retailer
If you plan to splurge, I suggest Sarah Flint, a favorite of celebrities like Meghan Markle, Kristen Stewart, and Amal Clooney. Yes, they're pricey, but they're worth every penny because the quality is unmatched. Her shoes require no painful break-in period — though they do get more comfortable with each wear — and while mine are fairly new, a friend of mine says hers still look right out of the box even after a few years of wear. For the pattern-averse among us, these also come in black and peach. And if you're looking for a lovely gift for someone (and have a rather big budget), her shoes come wrapped in a beautiful blue box that's sure to make any recipient happy.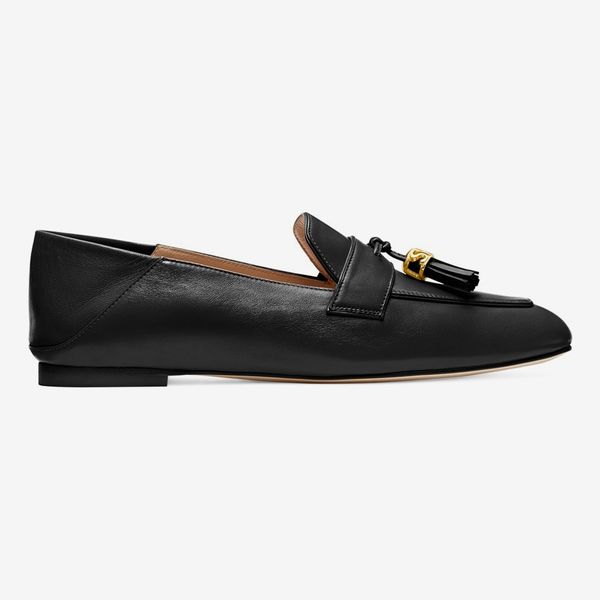 These aren't the exact ones I own — mine are a few seasons old and I bought them at an outlet store — but they're pretty similar to the Stuart Weitzman's I own. The brand is beloved for their boots, but I think their loafers are underrated. The leather is soft, so the break in time is minimal, and these also offer a convertible back, so you can wear them as a mule if you'd like. And if you already have black loafers, these come in two different shades of red.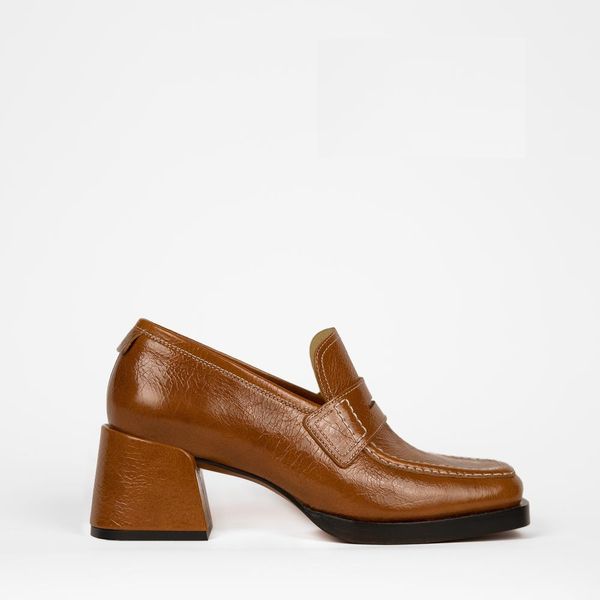 If you're looking for a heeled loafer, stylist Ryan Gale suggests looking to Labucq. "I'm obsessed with my cognac kitty loafers from Labucq. I feel like they were designed specifically for me," she says, because they go so well with her wardrobe. Even though it is a heel, Gale notes that they're actually "the perfect height and thickness" for morning commutes, and since it's really only two inches high with a bit of a platform, they're comfortable to wear for the entire day. As we mentioned, Gale owns this cognac color, but they also come in a neutral black and cream, plus two python patterns for those looking to jazz things up a bit.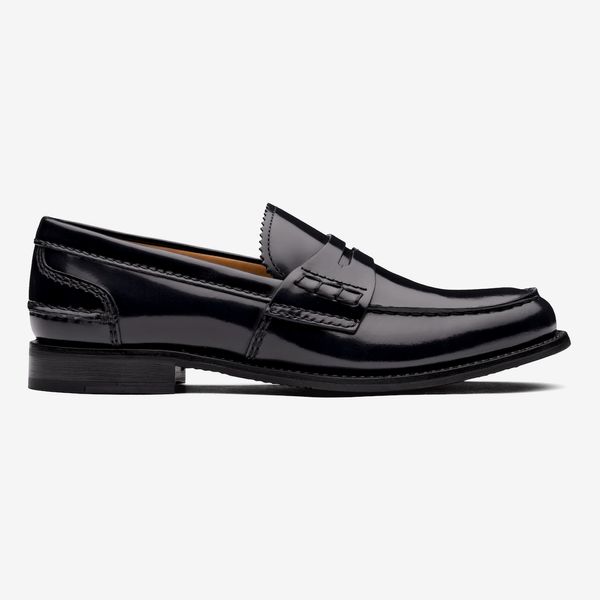 Vivier admits these Church's penny loafers do cross into the "splurge zone," but promises "you'll have them forever." Unlike the other pricey loafers, though, these have a rubber sole, not leather, which doesn't seem to mean much other than it might make them more comfortable right off the bat, instead of needing an extended break in time as leather definitely would. They come in two types of black — patent and matte — and brown.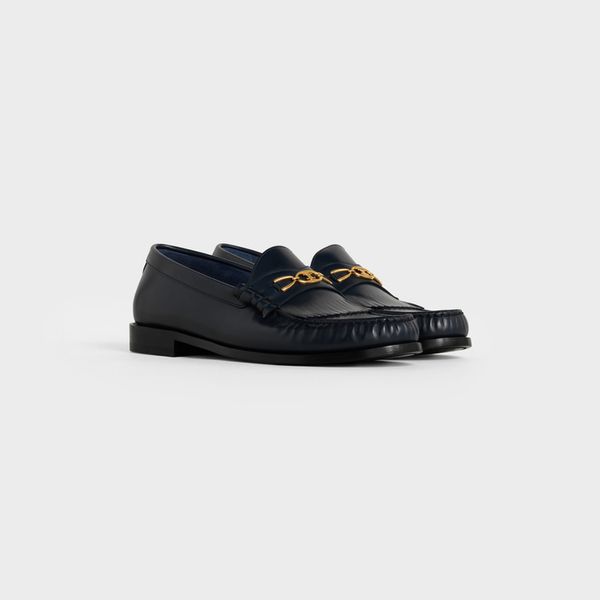 Vivier also places these Celine loafers in "the luxe zone," but says they're worth the investment. "It is just the right amount of bling on your feet you need these days to pick-you-up when you're mostly wearing your sweats," she says. While Reid once was asked if her budget-friendly Weejuns were Celine, we're sorry to say that they don't have quite as many luxury details as these — the gold buckle and hand-stitched fringe — so you might have to splurge this time around if those are important to you. These are currently wait-list only, but the brand will email you once they're back in stock if you're set on these.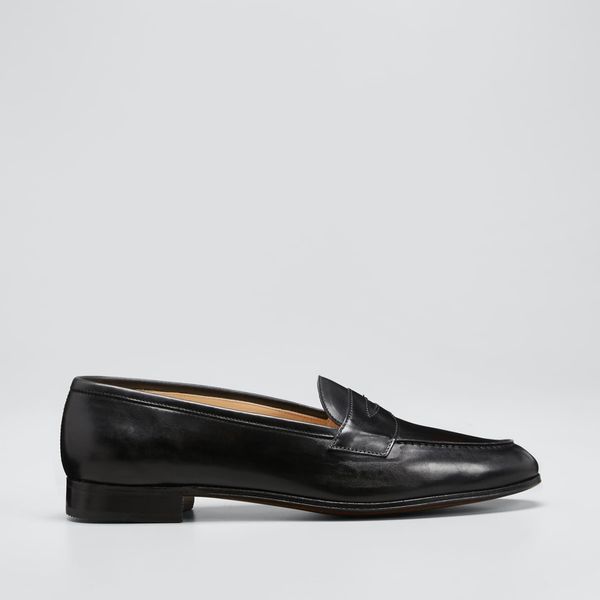 Photo: Retailer
These are Kule's favorite loafers. Her Weejuns are reliable and inexpensive, but these "are more delicate than the Bass loafers and made of super soft leather and a thinner sole," she compares. "They are also cut extra narrow which gives them a little more of an elegant look." She knows they're expensive, but like our other luxury shoes, she thinks they're "worth the investment," especially because the "workmanship is meticulous" on these loafers.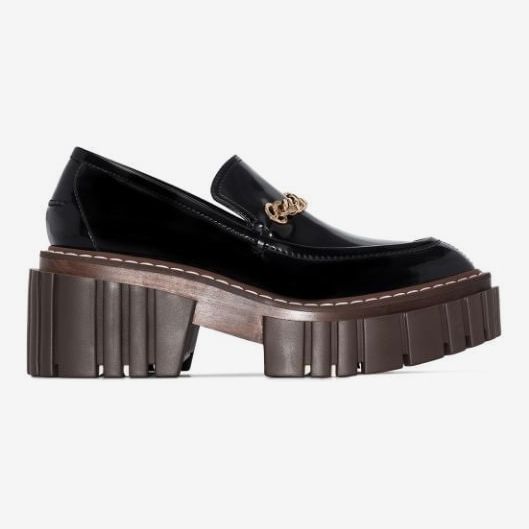 Myrick doesn't own these yet, but she says they're on her "wish list for 2021" because she's "always dreamed of a chunky loafer." She admits these rubber-sole shoes are a bit "extravagant" but she swears you'll get a lot of use out of them, whether you're trying to dress up or throw them on with a pair of jeans.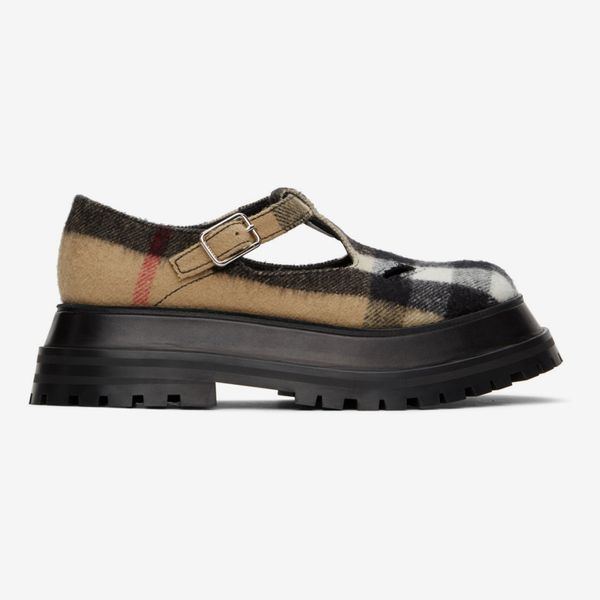 For another slightly extravagant pick, Gale suggests these Burberry loafers. "I can't wait to dress them up for all of my holiday festivities. I'm thinking babydoll dresses and funky tights," she says. Plus, with the thick sole and flannel upper, they're winter-appropriate, so you can wear them out in the cold weather with some warm socks, too, to get some good use out of them.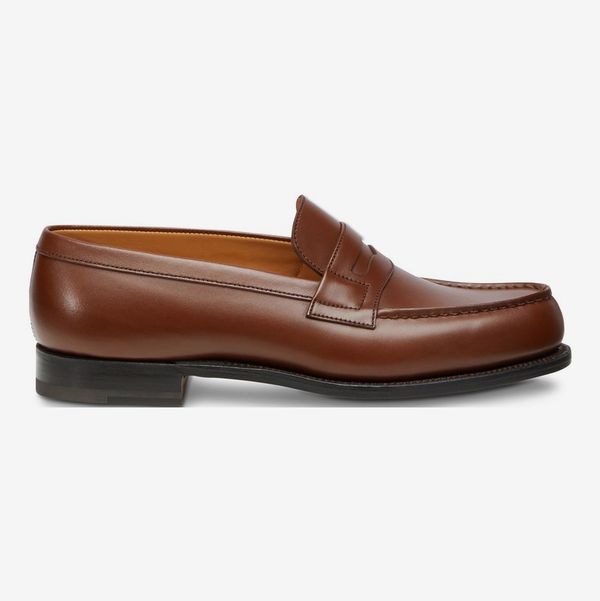 When Kule was in college, she "used to covet" loafers from J.M. Weston, but "they used to only make men's shoes," she explains. Now, they make women's shoes, but they "keep the look very masculine," she says, adding that "these are for women who love the look of men's shoes." They're well-crafted and according to Kule, will last forever. They offer lots of different colors in this classic shape, but Kule thinks "the color to own in these are the brown classic box calf."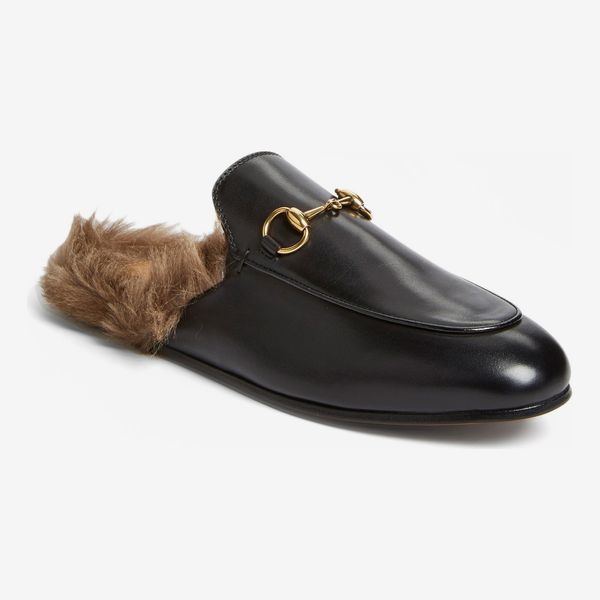 Kristin Sudeikis, founder of dance workout studio FORWARD__Space, prefers the mule version of the previously recommended Gucci loafer. "I'm partial to a slip-on vibe because after dancing and kicking it in sneaks, it feels easy and cozy to just slip into the next shoe, y'know?" She likes these because they offer a "classic look, feel, and vibe." Plus, the shearling feels great on sore, tired feet after a long day. But they also come in a (cheaper) non-shearling version, if you'd prefer.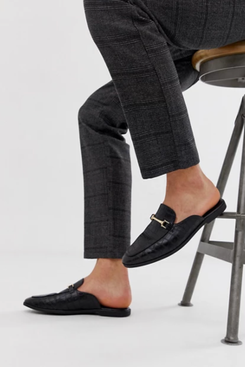 Photo: Retailer
For a Gucci mule dupe (at a fraction of the cost of the original), Sudeikis likes these. She was first drawn to the price point, but she says they still look nice and put together. For her, they work for a "quick and easy, sleek slip on" shoe, and they even have some nice details that some of the more expensive ones don't, like the crocodile texture and gold chain.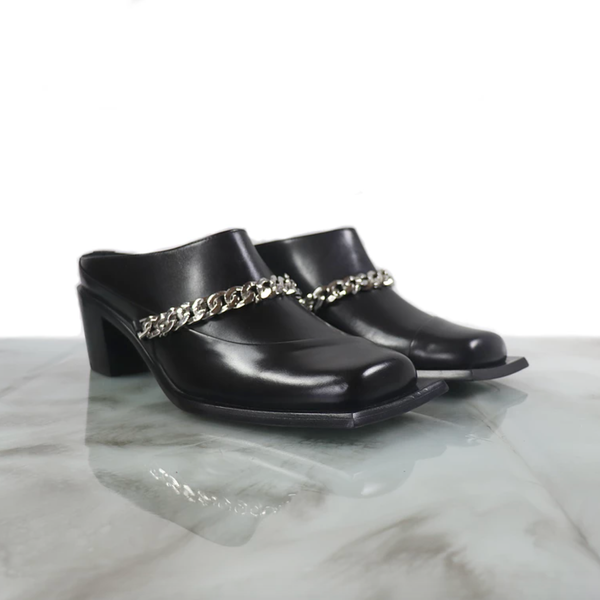 Photo: Retailer
"It's really the structured square toe for me on these Sunni Sunni loafer mules," says Gale. She loves "a good unisex brand," and is specifically attracted to the silver chain on the foot, which she says "makes them tough and edgy." These offer a higher heel than most of the loafers and mules recommended, but Gale says they're comfortable nonetheless. She loves to wear hers "with wide leg denim or leather culottes and socks."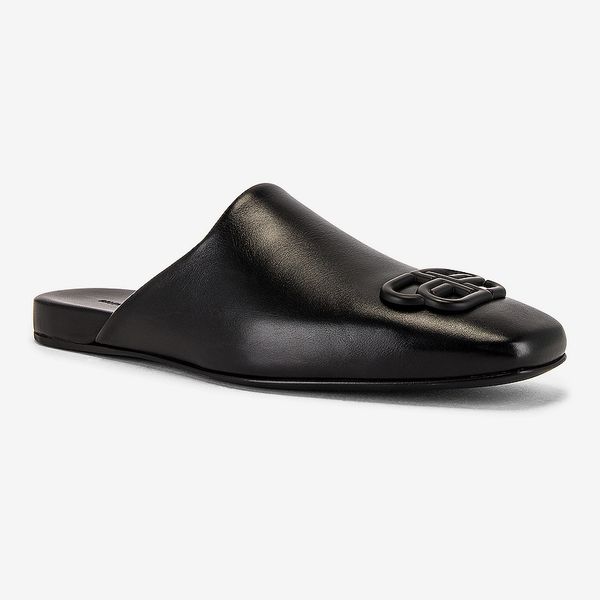 "The luxe quality of their pieces truly feel just so good, especially on soles of the feet," says Sudeikis of these supple leather Balenciaga mules. Like many of Balenciaga's shoes, these have the classic logo on the toe — a flex, to be sure — but it's fairly tasteful, so they're not too flashy.
The Strategist is designed to surface the most useful, expert recommendations for things to buy across the vast e-commerce landscape. Some of our latest conquests include the best acne treatments, rolling luggage, pillows for side sleepers, natural anxiety remedies, and bath towels. We update links when possible, but note that deals can expire and all prices are subject to change.