50 Cent's Palatial Estate in Farmington, Connecticut, for sale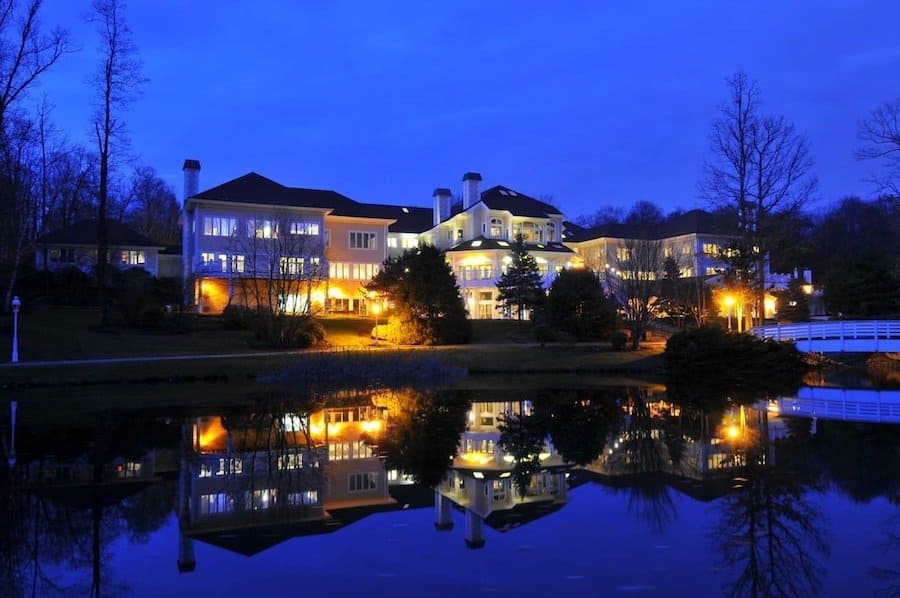 One of the most successful rappers in the world, Curtis James Jackson III, better known as 50 Cent, is currently selling one of his opulent properties. Located on 50 Poplar Hill Drive, Farmington, Connecticut, his massive palatial estate is ready to provide the most opulent lifestyle to its future owner.
Covering a whopping more than 50,000 square feet and accompanied by some of the most superb mountain views to be found on Earth, this stalwart residence features three separate living quarters, each of them boasting with bedrooms, living rooms, dining rooms and fully endowed kitchens.
In addition, the property is also assisted by a huge list of top notch, extremely luxurious amenities, like a three story atrium, conference room, indoor pool, DJ area, fully equipped night club with lighted dance floor, gym, racquet ball court, top notch home theater, billiards room and a gated entry.
The mansion peaks a 17 acre property superbly garnished and fitted with a tennis court with viewing area, outdoor infinity pool with grotto, basketball court and a large pond. Totaling 21 bedrooms and 25 full bathrooms, 50 Cent's palatial residence is currently listed at $9,999,999.
[PriceyPads]