'American Murder': The Chris Watts Details The Documentary Left Out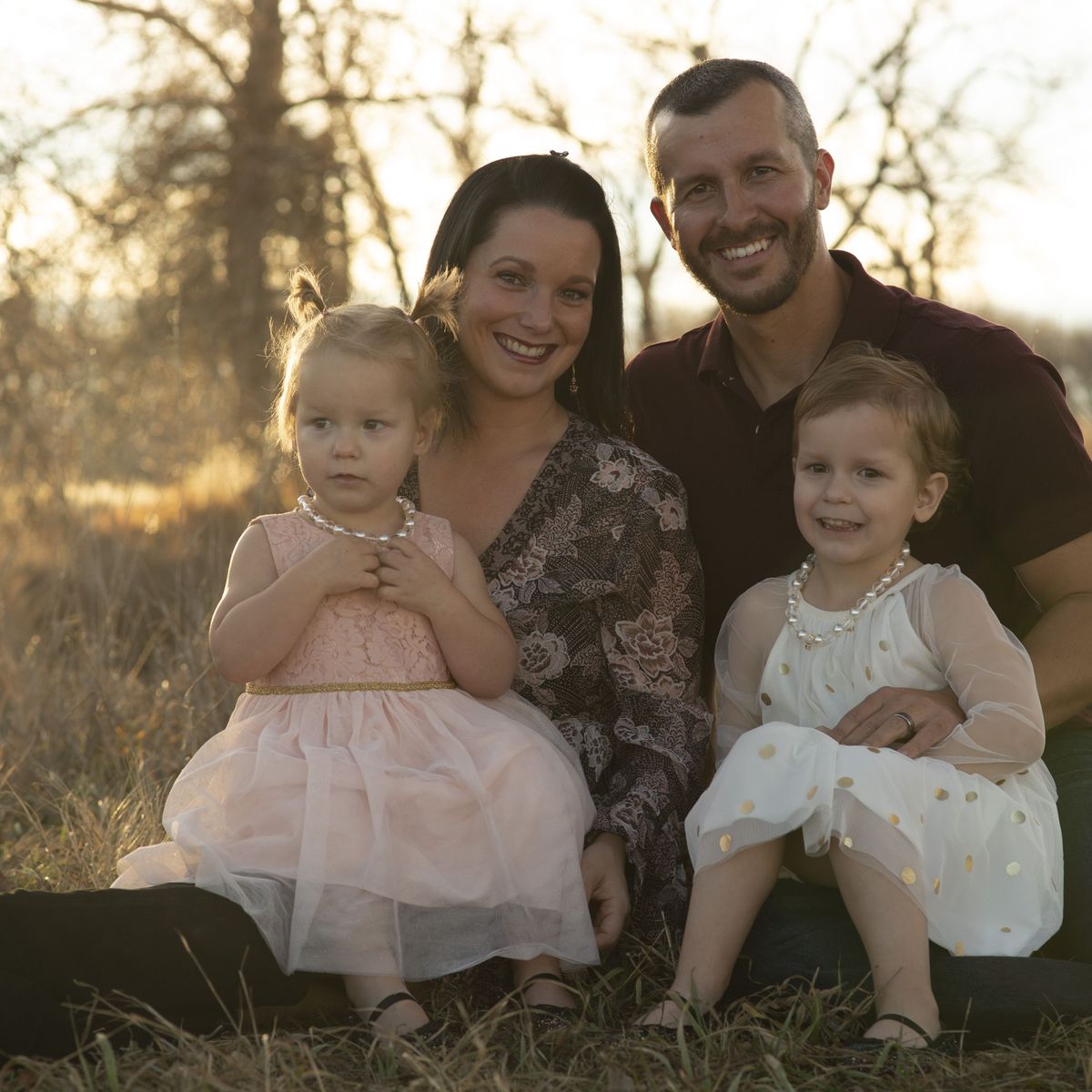 Ever since American Murder: The Family Next Door arrived on Netflix at the end of September, transfixed viewers have searched high and low for every possible bit of information about Chris Watts. They've started Reddit threads, tweeted out increasingly ludicrous theories, and, in general, spent hours scouring the internet for even the tiniest details about Watts' crimes that didn't make it into the documentary's 82 minutes of footage.
To recap: Watts is currently serving five life sentences in a maximum-security prison in Wisconsin after killing his wife Shan'ann, who was 15 weeks pregnant at the time of her death, and their two daughters in Aug. 2018. Watts initially claimed he'd had no involvement in his wife and daughters' disappearances, but his story fell apart in a matter of days, and he was ultimately convicted of their murders.
Obviously, it would be nearly impossible to include every single detail about Chris, Shan'ann, their relationship, the murders, and their aftermath in a single documentary. So, here, find several key points that were left out of American Murder—it can't hurt to have a little extra context before you settle in for yet another rewatch.
Shan'ann and Chris Watts struggled financially
The couple filed for bankruptcy in 2015, court documents show, CNN reported shortly after Chris' arrest. At the time, they had just purchased a $400,000 house and were about $70,000 in combined student loan and credit card debt. The documents show that Chris was the family's primary breadwinner, taking in about $63,000 of their joint income of $91,000.
However, in 2018, Shan'ann started a new job with a lifestyle company. She received a major salary boost, began driving a Lexus, and was sent on paid business trips to places like Mexico and the Dominican Republic, leaving Chris at home to take care of their daughters. It's unclear how Shan'ann's sudden financial success affected her marriage, but with her out of town more often, Chris began secretly dating a colleague, Nichol Kessinger.
Nichol Kessinger helped put Chris Watts behind bars
While the documentary seems to theorize that Chris killed his family so he could be with Kessinger, it skims over the extent of her involvement in the criminal investigation. The geologist, who has said she didn't know Chris was still married when they began dating in July 2018, called and questioned him when she learned about his family's disappearance from the news. Once she learned the extent of his lies and felt that his responses to his questions "seemed off," Kessinger immediately approached investigators to share everything she knew about Chris.
Kessinger, who is now living a quiet life under the radar, quickly became convinced of his guilt, telling The Denver Post a few months later, "He's a liar. He lied about everything. … If he was able to lie to me and hide something that big, what else was he lying about?"
Kessinger's information was crucial to the investigation. In a 2019 Investigation Discovery interview, Weld County District Attorney Michael Rourke said, "Nichol Kessinger turned out to have information that I can best describe as being a bombshell."
Chris Watts has revealed more about the murders from prison.
Trigger warning: Disturbing details about attempted murder. During his time at the Dodge Correctional Institution in Waupun, Wisconsin, Chris has reportedly maintained correspondence with family members and some strangers, including Cheryln Cadle, who published many of their letters in a book called Letters From Christopher: The Tragic Confessions of the Watts Family Murders in 2019. In several of the letters, Chris offered insight into his mindset at the time of the murders, as well as grisly new details about the crimes.
For one thing, he wrote that he knew he was going to kill his wife and daughters well before doing so. After putting his children to bed the night before, he wrote, "I walked away and said, 'That's the last time I'm going to be tucking my babies.'" Of Shan'ann's death, he wrote in another letter, "All the weeks of me thinking about killing her, and now I was faced with it."
Elsewhere in the letters, Chris revealed that, although he first attempted to smother his daughters in their beds before returning to his bedroom to kill Shan'ann, the two girls somehow "woke back up." "It makes the act that much worse knowing I went to their rooms first and knowing I still took their lives at the location," he continued, referring to the oil storage facility where he worked and where he hid the three bodies.
Finally, in one of the letters, Chris seemingly confirmed the theory that he killed his wife and daughters in order to be with Kessinger. He admitted that he had slipped Oxycodone to Shan'ann to try to cause her to miscarry, explaining to Cadle, "I thought it would be easier to be with Nichol if Shan'ann wasn't pregnant."