Black Friday 2021 in Singapore: when is it and what deals can we expect
We know what you're thinking: it's too early to start discussing Black Friday 2021 when we're still a few months in advance. To that, we say that it's never too early to start preparing for the day that could save you thousands. 
The first step is to determine which products you're after – if you're looking to upgrade your television, laptop, headphones, soundbar, vacuum, gaming setup or home office, you've most certainly come to the right place.
We've been on hand finding the best Black Friday deals for a few years now, and we've gotten pretty good at it in that time. That means we're here to help you get ready for the biggest shopping event of the year.
You'll find all the information you need to prepare for Black Friday 2021 right here and, when the deals bonanza finally kicks off later this year, we'll be on hand to cherry-pick the best tech deals from the big sale, listing them right here.
While it's hard to predict exactly what will be discounted during Black Friday 2021, we can use our knowledge of the past years to make some predictions on what to expect from this year's Black Friday sale.
When and what is Black Friday 2021?
For those who don't already know, Black Friday is the Friday immediately following the Thanksgiving holiday in the US. This is also when American retailers start their Christmas shopping season and the sale is based around "doorbusters" – discounts so impressive that bargain-crazed shoppers would break down doors to get their hands on discounted items even before the shops would open.
Thankfully, the days of people fighting over a discounted TV on Black Friday are all but gone; while many retailers offer discounts in store, the culture of online shopping has caught up, meaning shoppers can beat the crowds and browse the bargains from home or, if the boss isn't looking, from work.
The actual Black Friday date shifts each year, although the day of the week – Friday – stays constant. And, like last year, the sale comes round late in November 2021. The Black Friday 2021 deals bonanza will officially kick off on November 26 – less than a month away from Christmas.
While it originated in the US, Black Friday and Cyber Monday are a huge deal in Singapore, with the shopping craze slowly starting to build as the online retail world heats up.
What's the difference between Black Friday and Cyber Monday?
Originally Cyber Monday wasn't connected to the Black Friday sales and was introduced as recently as 2005. It was the day – after the spending spree of Black Friday had settled down – that people went, "Yikes! It's nearly Christmas and I haven't bought presents yet!"
Cyber Monday was launched as the day online retailers offered big savings to holiday shoppers. Where Black Friday focused mostly on consumer electronics, Cyber Monday catered to things like clothing and accessories. 
But now there's barely any difference to spot between the two. What is often advertised as a Black Friday sale starts well before the actual day arrives, then rolls over into Cyber Monday and, very often, beyond. The two sales have merged into what could be described as "Black Friday and Cyber Monday and the Week Before and After".
Why Black Friday and Cyber Monday matter
Black Friday and Cyber Monday have changed the way we shop in the run-up to Christmas, and they've had a massive effect on the retail industry, especially online. 
For the shoppers, the Black Friday and Cyber Monday sales frenzy means a whole week or more of what appear to be good deals, but if you aren't too careful, you could end up going overboard.
If you're savvy, though, and take advantage of TechRadar's Black Friday and Cyber Monday deals monitoring, you really can save a lot of money on some of the hottest tech in town.
5 of the best Black Friday deals from last year
Surface Book 3 (15-inch) 32GB/1TB Intel Core i7 | SG$3,913 (save SG$585)
Need a beefier option? Microsoft has a fantastic deal on the 15-inch version of its 2-in-1 Surface Book 3, which boasts a an Intel Core i7 processor, 32GB of RAM and 1TB of SSD storage. Get it now for only SG$3,913 – that's a saving of SG$585! Just like before, this offer ends on November 30.View Deal
Samsung HW-Q70T/XS 3.1.2 Ch Dolby Atmos Soundbar | SG$919 (was SG$1,599; save SG$680)
Harvey Norman has a great deal on Samsung's Samsung HW-Q70T soundbar, which offers 3.1.2 channel audio and support for Dolby Atmos and DTS:X spatial audio. Also includes a wireless subwoofer. Was SG$1,599, now only SG$919, which is a saving of SG$680!View Deal
Samsung QA-75Q60TAKXXS 75-inch QLED 4K TV | SG$4,139 (was SG$5,999; save SG$1,860)
The 75-inch model of Samsung's brilliant Q60T QLED TV has been reduced ahead of Black Friday, with a discount of SG$1,860 from the RRP. Boasting quantum dot colour, auto game mode and a stunning design, this TV is a steal.View Deal
Fujifilm X-E2 Mirrorless Digital Camera with 18-55mm Lens – Black | SG$950 (was SG$2,099; save SG$1,149)
As an early Black Friday treat, Harvey Norman has not only drastically reduced the price of the Fujifilm X-E2 Mirrorless Digital Camera with 18-55mm Lens to SG$950, it's also offering a further 10% off when you add it to your cart, bringing the price down to SG$855 – that's an overall saving of SG$1,244!View Deal
Samsung Galaxy Z Flip | SG$1,329 (retails for SG$1,999; save SG$660)
Samsung's Galaxy Z Flip saw the return of the fabled flip phone, but this time with a folding display on the clamshell's interior. It features a 6.7-inch AMOLED display, 256GB storage and 8GB of RAM, and (of course) folds down to half its original size to fit in your pocket. You can score this futuristic beast in gold from Lazada for a solid 33% discount right now.View Deal
Black Friday 2021 FAQ: what it is, when it happens and where to get the best deals
How does TechRadar prepare for Black Friday?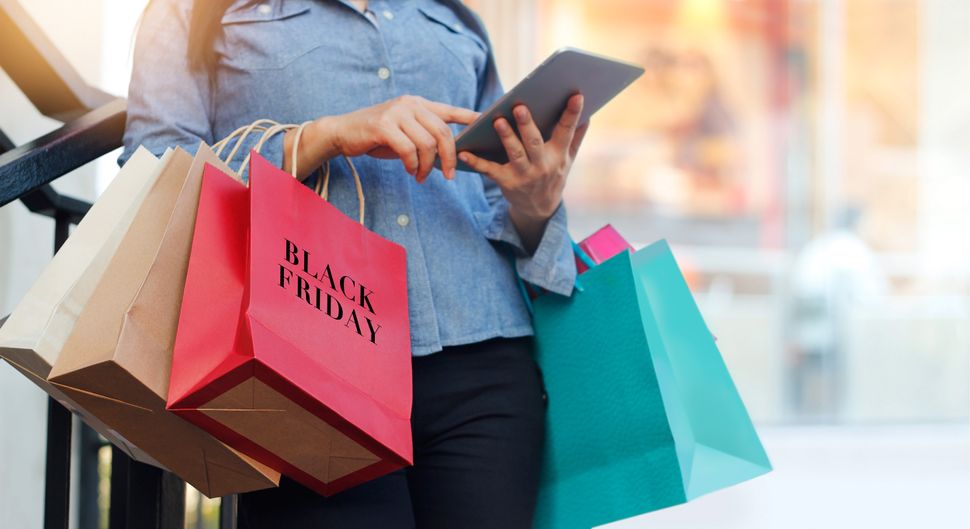 Black Friday is one of the most important times of the year for TechRadar to help our readers – we spend weeks ahead of the big day (or weekend) making sure the whole site is ready for people looking for the information they need to make the right buying choice. Whether that's knowing which is the best laptop, TV or iPad, or just seeing great deals for them through our Hawk price comparison widget, we've got everything you need to know.
Are Black Friday and Cyber Monday sales held in Singapore?
Most definitely. Black Friday may have started off as an American tradition, but it's become increasingly popular in Singapore over the last five years or so, with major retailers like Harvey Norman and Microsoft offering big bargains on a wide variety of products, with the sale usually extending well beyond Cyber Monday.
What and when is Black Friday?
Black Friday is the Friday immediately after Thanksgiving in the US. It's the day when retailers offer big discounts to kickstart the holiday shopping season. Black Friday 2021 will be Friday, 26 November – that's less than a month away from Christmas!
What and when is Cyber Monday?
Cyber Monday is the Monday immediately after Black Friday, and in 2021 it will be on Monday, 29 November.
What is Black Friday deals week?
It's the week that includes Black Friday. Retailers are increasingly offering deals before and after Black Friday itself in an attempt to stand out from the crowd.
Are Black Friday deals real?
Yes, although in some cases the discounts have been negotiated well in advance with suppliers. As with any sales, you'll see a mix of genuine bargains, discounted end-of-line stock and mysterious things found in the back of a warehouse somewhere.
Where can I find the best Black Friday deals?
Right here on TechRadar of course! We scour all the top retailers' Black Friday and Cyber Monday deals so that you don't have to – and we tell you whether the deals are worth getting excited about too. Whether it's a 4K HDR OLED TV or an PlayStation controller, if it's discounted we'll have the details here.
How do I get the best Black Friday and Cyber Monday 2021 deals?
Know what you want, know what you can afford to spend and know the market: you'll often spot retailers charging higher than usual prices in October so they can offer amazing discounts on Black Friday. Pay particular attention to real prices, not RRPs: TVs are particularly bad for this, with sets whose RRP is eleventy billion dollars routinely selling for a few hundred dollars.
It's also a very good idea to be flexible: for example, if you fancy a Sony 4K TV then think about the features you want rather than a specific model number: the BRV123ABD54-88C-9218-B may not be discounted on Black Friday, but an almost identical set with the specification you want probably will be.
Can I get cashback on Black Friday deals?
Sometimes, yes. Your credit card may offer cashback on purchases, and some big brands often offer cashback even when you purchase from a retailer. 
How can I stay safe on Black Friday?
Black Friday brings out the scammers as well as the sellers, so be wary of unsolicited emails or links to deals on social media, no matter how legitimate they look: anything asking for card details or login details may be a scam. Phishing sites do big business on Black Friday, so be extra suspicious – and if you're on a PC, make sure your security software is up to date. Many security suites automatically block known scam sites.