How to Throw a Baby Shower: DOs and DON'Ts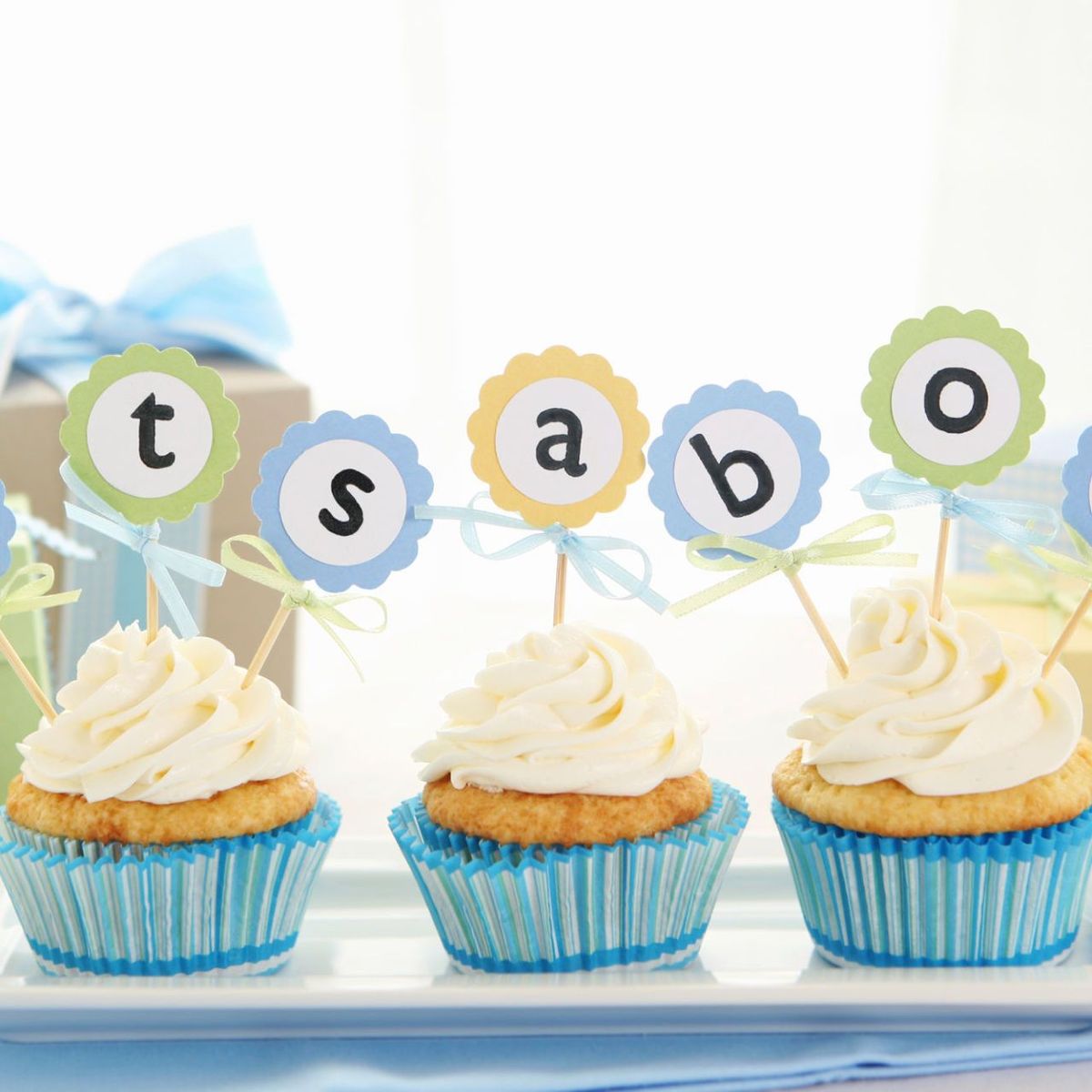 Planning a baby shower is tough work for a seasoned entertainer, never mind a novice. When should you host it? Who do you invite? Is it appropriate to serve booze? Whether you're hosting a shower for a friend, family member or yourself, here's a handy list of what to do and what to avoid when pulling together the festivities.
DO: Let the mom-to-be in on the planning process.
Do not surprise her. We repeat: Do not surprise her. Showers are usually thrown about a month or two before the due date, but it's always best to ask the parents-to-be if they'd prefer to celebrate pre- or post-birth. (In addition to personal preference, some cultures believe it's bad luck to have a party before a baby is born.) You also want to make sure the mom-to-be is feeling well enough at that particular point in her pregnancy, so give ample notice of your plans – she won't be able to enjoy the amazing pink ombre layer cake you made if she's nauseas 24/7.
DO: Invite the guys (and possibly kids).
Though most baby showers tend to follow the "women only" tradition, it's perfectly fine to invite the baby's father and other male friends and family members to the bash. If it's not the mom-to-be's first baby, this might be the best route – make it a family affair and invite the kids, too.
DON'T: Just sit there.
Your pregnant pal might be near her due date, but that doesn't mean you need to limit the shower to a seated engagement. As an alternative, include a fun activity of some sort, like a yoga session or group exercise bootcamp that caters to pre-natal women, and have brunch after. If you're going for a more lighthearted event and have some space, play a fun game that the whole family can participate in, like batting a piñata filled with treats in blue or pink. That being said…
DON'T: Subject guests to humiliating party games.
If you're a newcomer to the baby shower scene, you might not know that two of the most popular baby shower games are Guessing the Candy "Poop" in the Diaper and Guessing the Circumference of the Mom-to-Be. As their names might suggest, these games can potentially make things awkward. It's best to skip them and do something that keeps everyone in good spirits, like Pregnant Twister: Guests strap on pillows and weights to simulate being pregnant, then play a game of Twister. The mom-to-be gets to chill out on the sidelines as referee and choose the winner.
DO: Consider a group present.
Gifts are tricky for two reasons: 1. Setting up a registry for the shower can imply the mom-to-be is throwing a party in order to receive presents, and 2. It's possible that some guests can't afford the requested gifts. The first few months with the baby are the toughest, so consider giving the parents-to-be some much-needed down time instead. Ask each guest to make a "gift certificate" for something she or he can do to help the new parents in the first months of the baby's life – for example, volunteering to babysit or cook dinner for the family. Put all the certificates in a booklet or pretty box, so the new parents can redeem when they need the help.
DON'T: Force people to watch gifts being unwrapped.
Why? Primarily because it takes a lot of time and can make some guests feel insecure about the presents they brought. To keep the party moving, put gifts on display so they can be enjoyed as a part of the party décor, but don't make unwrapping them into a ceremony. If the mom-to-be wants to open gifts at the shower, consider opening them after most guests have left, so it's only closest friends and family members watching. If you're worried it will become a "best gift" competition, have everyone bring the same items – things that will be used often, like diapers and baby wipes, or a favorite book to start the child's library.
DO: Make a guest book.
A thoughtful record of the celebration is something the family will treasure for years to come. Before the shower, ask each guest to prepare a favorite quote or piece of advice and an image to put into the book. Or, have everyone write wishes for the baby and put them in a special box that the child can pull from each birthday as he or she grows up.
DO: Serve mocktails.
While serving mimosas is tempting, you don't want the mom-to-be to feel left out. (Plus, sticking to non-alcoholic beverages helps to keep party costs down.) We've rounded up some great mocktails here, to help with your planning. You can serve them in fancy glassware or play up the baby theme (and kitsch factor) by serving them in little sippy cups.
DON'T: Skimp on the food and cake.
Just because a baby is the guest of honor doesn't mean food and treats should be baby-sized. Don't limit yourself to finger food grazing — choose a meal and go for it. Most showers are thrown during the day, but hosting a nice dinner party is a great option, too.
DON'T: Be insensitive.
This might seem obvious, but welcoming a new baby can bring up strong emotions for some guests. Be mindful of friends who have miscarried or are having trouble conceiving, both during the invitation process and the actual party. That doesn't mean you have to walk on eggshells – just gently check in to make sure she is comfortable participating and don't judge if she decides not to.