Learn How to Sell on Amazon for Beginners
Amazon, the big retail giant, has been dominating the e-commerce industry for years. Based on a report conducted by Statista, Amazon's growth from 1997 to 2019 has been from $0 to $280.52B. Imagine the amount of money they have earned in 25 years. They can all thank Jeff Bezos, Amazon's founder, and CEO for his relentless focus on long-term growth. Since Amazon has staked their claim on being a global e-commerce powerhouse, you should jump on the opportunity to sell on their platform. What you probably want to know is how to sell on Amazon for beginners?
Selling on Amazon can be confusing for beginners. It's a good thing that they have offered numerous programs to help ease sellers' worries on navigating the platform. One of their programs is Amazon FBA. FBA stands for "Fulfillment by Amazon," which means Amazon will store your products in their warehouse, pick and pack them when a customer orders from you, and ship the products to the customer.
There are numerous benefits when you choose the FBA Program. You can enjoy Amazon's fast delivery service, access to Prime members, and good customer service. This service allows you to leverage Amazon's large customer base and robust distribution network to grow your business. Although you have to pay fees since Amazon does all the heavy work for you, it is totally worth it!
This article will teach you how to sell to Amazon using the Amazon FBA program and pick the best products to sell on Amazon.
8 Easy Steps on How to Sell on Amazon for Beginners
Below is an eight-step guide on how to sell on Amazon for beginners.
Step 1: Create a Business Plan
Before you start an Amazon FBA business, you need to have a plan in place to ensure that everything is on the right track. You don't want to jump into opening a store without a clear goal in mind. It will be like going into war without any clear direction or military strategy. By having a business plan, you will know the brand, products, mission, vision, budget, and long-term goals for your business.
There are a lot of things you need to know before you start creating an Amazon account and selling on Amazon. You need to conduct market research, define your target market, pick a product, find suppliers, and market your product. So, it would be best if you created a plan to avoid wasting your money and making a profit. Start by creating a vision and mission, then plan the rest of your business.
Step 2: Find Your Niche
To truly sell on Amazon FBA and establish your brand, you need to pick a profitable niche. To choose a profitable niche, you need to conduct market research to find trending and popular products and businesses. You can create an analysis of successful companies and their products for you to determine which ones sell the most. Aside from these, you also have to take into consideration your passion and interests. You can't sell tech products when you don't know anything about them.
We strongly suggest that you pick a seasoned product because you have to think about your business's long-term success. Try to find the selling point or create a new trendy selling point. It is also best to ask several suppliers and customers to know their sentiments on a product and niche. Once you do so, you can then pick a product as the next step.
Step 3: Look for products to sell and suppliers
Picking your products is a crucial part of selling online. Your products can make or break your business. So, you need to choose a winning product that will generate sales for you and create an impact on your customers. By establishing yourself on the market with your first product, you'll be able to encourage customers to buy again and build a good customer relationship.
When picking a product, it needs to be:
worth $21-$200 to be sold in the market quickly.
small and light, so it will be easy to ship. The cost of shipping will also be less due to the dimensions and weight of the product.
sold more than 10x per day.
under 150 customer reviews
not under the restricted category of Amazon.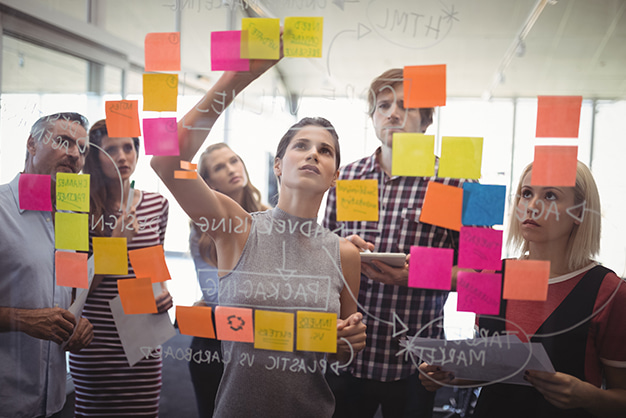 a. Conduct Product Research
To conduct product research, you can start a general search on Amazon, eBay, Alibaba, and other major retail outlets. Note if your product's price is between $10-$50. If it is so, this is the right product because customers tend to buy these items on impulse, and you can stock higher volumes in your inventory.
b. Use a Keyword Research Tool.
After picking a product, you can use a keyword search tool such as Jungle Scout Product Research Tool or Unicorn Smasher Product Research Tool. Using these research tools will give you sales and demand data on a particular product. It will show you how often your products are included in keyword searches and the level of sales. The data provided will identify if your product is a "winning product" for your target market. Ideally, you want your product to be highly in demand, but with little suppliers so you can have a piece of the pie.
c. Check for FBA Fees
Once you have picked out a product, you need to check the particular product's corresponding fees. Amazon charges you fees that are associated with the item. Other factors can be the product's size, weight, and storage. So, you may want to keep your FBA fees as minimal as possible.
d. Source for a Supplier
Creating your first product is only half of the process because before you can start selling it on Amazon, you need to establish where you will be sourcing your items. Without the supplier or manufacturer, you won't have any stock. The process of looking for a supplier is time-consuming and tedious because you want to get the best and most reliable provider.
To look for a supplier, you can pick from the following avenues:
• Overseas Suppliers — Most FBA business owners source their products outside of the U.S. They would look for suppliers from China, such as through Alibaba, since sourcing from other countries is cheaper. Also, bulk purchases are 25% less than the retail price, which gives you a bigger profit margin.
• Local manufactures — You can also look for products in your home country. Patronizing the products of the local manufacturer will surely give you a good impression. Plus, they'll appreciate your efforts in choosing them rather than overseas suppliers.
• Local Trade Shows — Locate local trade shows that hosts industry leaders who can provide the products you will be sourcing. You can search for local trade shows through trade magazines and newspapers.
e. Testing Your Product
After choosing a supplier, you need to test the product for quality. Get your hands on some prototypes and check if it stands true to its claims. You want to offer the best quality possible to your customers. So, before you start selling the products, check it first.
f. Research on the Shipping Costs
The low wholesale prices of your products will be useless when the shipping costs eat your profits. So, before you start sourcing your products, research the shipping costs and delivery time from shipping overseas to your location. It will help you decide on the selling price and avoid excessive shipping costs. Besides, knowing the shipping time can help you restock your products when you run out of them.
Step 4: Create your brand and Amazon FBA Account
Once you can source your products, you need to create a brand revolving on your products and business goals.
• Name Your Brand
After choosing a product, you need to create a brand name that will cover all your products. You can start brainstorming for several names that will meet your goals. A helpful tool you can use is Google because you can research brand names and see which names are already used. Consider a brand name that doesn't have any domain name as well because when the time comes, you'll need to create your website.
• Create Your Brand Logo
Hire a graphic artist to help you design your logo, or you can create it on your own. Keep the logo as simple as possible because the more complicated it is, the more expensive it will be . The more details your logo has, the less visible and clear it is to your customers. There are a lot of skilled freelancers on Upwork and Fiverr.
• Create Brand Themes and Taglines
Don't forget to create taglines for your brand. Your brand themes and taglines will make your brand unique and easily recognizable by customers. So, do a fun exercise of brainstorming for different taglines that will speak about your brand. You can derive one from a famous tagline, too. Just make sure that the theme and tagline will reflect your personality and message.
• Create An Amazon Seller Account
After creating your brand, you need to create an Amazon Seller Account and FBA Account to sell on Amazon. You can't create an FBA account without a Seller Account. Follow the steps below:
Go to Amazon's website and click Make Money with Us.
Click the "Selling on Amazon" link.
Choose between Individual vs. Professional Account. An individual account doesn't have a subscription fee but charges a $0.99 per sale while a professional seller account has a subscription fee of $39.99 per month.
Add FBA to your account.
Step 5: Prepare and Ship Products to Amazon's Warehouse
After creating an Amazon FBA account, you will send your products to Amazon for them to store. You can have your products shipped from your supplier to Amazon's fulfillment warehouse, or you can ship them from your location to Amazon's warehouse. You will need to follow Amazon's specific guidelines on how to prepare and ship your orders.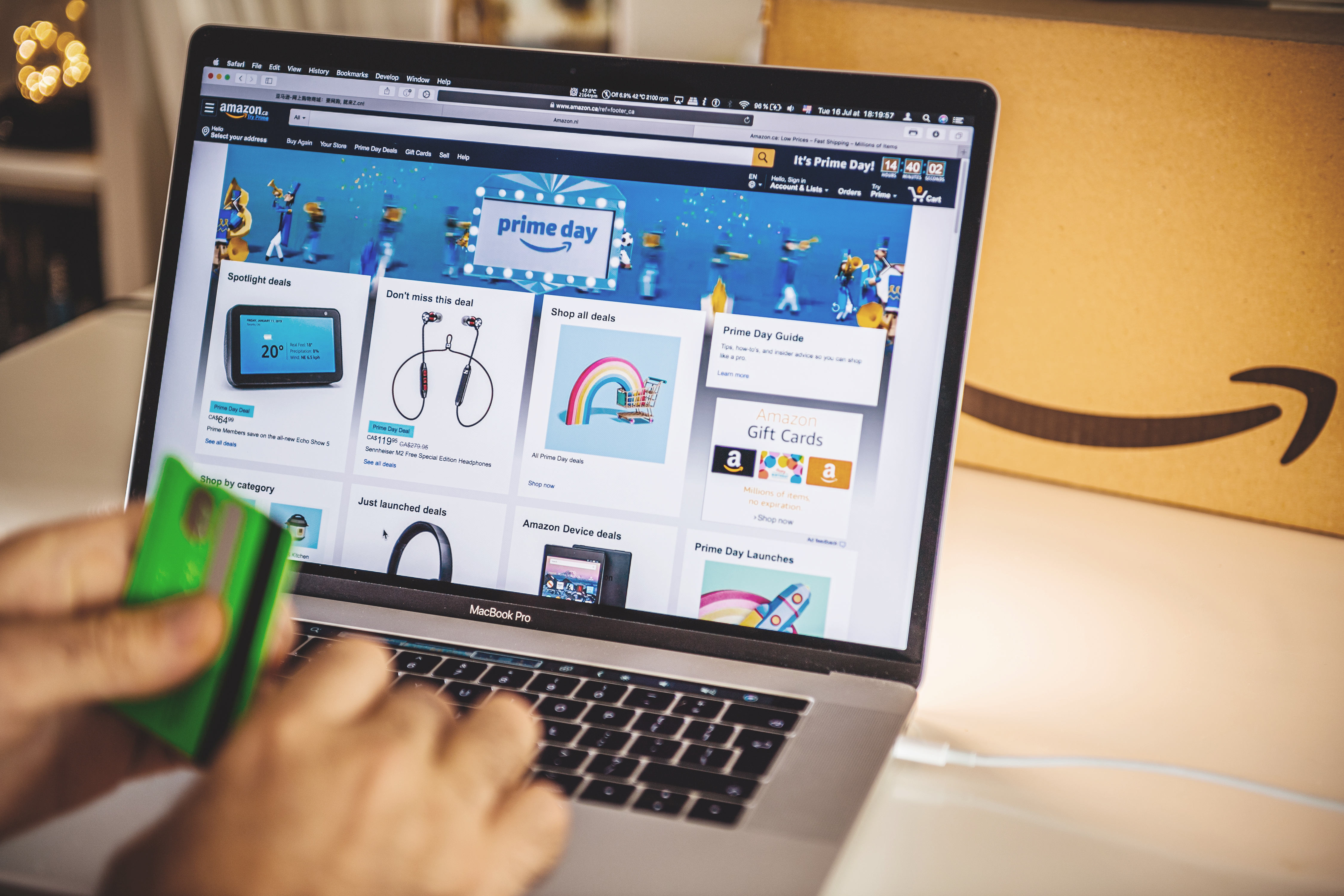 Step 6: Create a Product Listing (Don't Forget to Optimize!)
After establishing your brand, choosing your products, and sending them to Amazon, you can finally start listing your products. When it comes to listing your products, you don't simply add and enter product details without adding keywords or putting some bit of creativity. A product listing that will appeal to potential customers and provide plenty of information should be your goal. Follow the steps below to optimize your product listing.
• Product Titles
The product titles should draw the attention of a customer from their Amazon search to your product. You can do so by placing some clear, unique, and identifying information to draw potential customers to your specific product. A trick you can apply is searching for similar products and see how they list their products. Also, don't forget to put one keyword in your product title.
• Product Description
The product description should be concise and easy to read. Since you can't place all the information on the product title and key features, you can place all the information that your customers need here. Add the information on colors, sizes, product dimensions, weight, warranty information, and installation guides.
• Professional Product Photos
Displaying a professional product photo that shows the features of the product is a must. You can't sell a poor quality product photo that doesn't adequately communicate your product's features and value. Hiring a professional photographer can help you with this aspect.
Step 7: Manage Your Inventory.
To manage your inventory, you can use the Amazon Inventory Management Tools to track and maintain inventory levels. The tool allows you to view data about your products, download the report, and view sellers fees for each product. By knowing your product's inventory levels, you can arrive at a sound decision about your items.
It is all good to determine inventory turnover rate and inventory forecasting. The inventory turnover rate should be the rate of how fast your products are selling on Amazon. By knowing the inventory turnover rate, you can estimate how much inventory is needed to maintain.
Inventory forecasting lets you predict how much inventory is needed. You don't want to overstock your items, so forecasting the inventory you need is a must. Some factors that you can consider are the inventory levels, sales trends, seasons, and delivery period.
Step 8: Follow Up on Customer Reviews and Grow Your Business.
Once you can list your products and Amazon takes care of the fulfillment, you can ask your customers for reviews. Customer reviews help in increasing your product rating and Amazon ranking on the search results. Potential customers also rely on customer reviews on deciding whether they will purchase or not.
Based on a survey conducted, 82% of customers read online reviews before purchasing a product. These statistics will tell you how vital reviews are to your business. You can also reach out to your customers to know if they were satisfied with your product or not. This is a form of relationship building.
Below are some scenarios where you can ask for their reviews:
After they experience or demonstrate customer satisfaction with your product or service
If they refer another customer to you
When they re-purchase or re-order
After they tag your brand in a post on social media
Since customer reviews can be negative or positive, the important thing you should remember is how you can grow and improve your business. Through the customer reviews, you'll know which aspect of your business needs improvement. In this way, you're not stuck doing the same process and offering the same products, but you're continuously innovating and introducing new items.
Conclusion
Selling on Amazon is a bit scary, especially for beginners. There's so much you need to think of and remember that it can be confusing at times. Luckily, here at Seller Interactive, we offer you quality services to help start your Amazon business. Do you particularly need a hand on Amazon product launching or sourcing new items? Give us a call or email [email protected] today.