No One Could've Expected The Double Helix DNA Wedding Rings
The extraordinary DNA Ring Collection has been imagined by the people at the Los Angeles-based Takayas Custom Jewelry, and it's safe to say no one saw this coming.
The DNA Wedding Rings look like double helixes, although it also resembles a little a chain of infinity – which seems fit for the occasion. I mean, it does say '.. until death do us part', and these rings look like they could soften that blow. For a while, at least.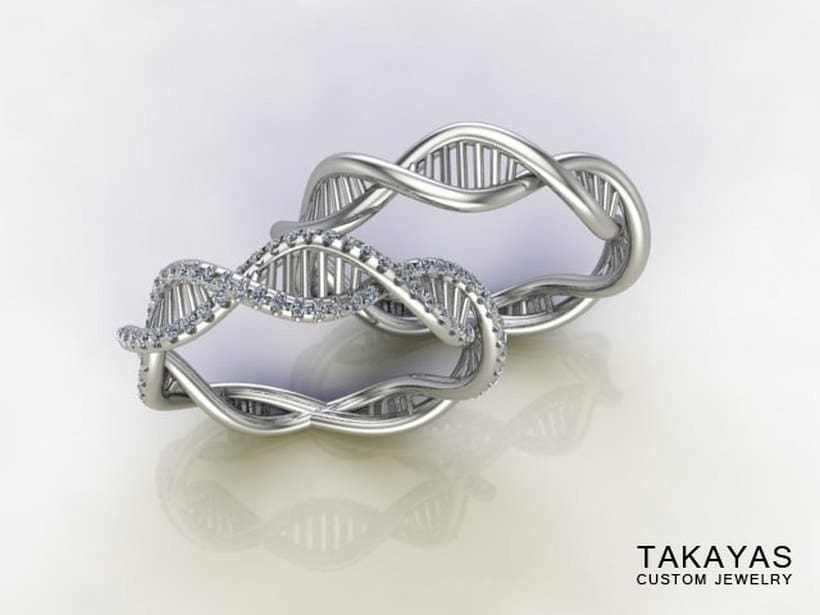 Available in sterling silver, 14K gold, 18K gold and platinum, the DNA Wedding Rings also feature diamonds for the ladies' version, if you want something more eye catching your significant other. This is yet another example of a simple and bold idea gone incredibly right.
We don't know anything about price-tags right now, but if you like what you see, you'll have to find them out yourselves. I'd seriously get prepared, if I were you, because these beauties surely won't come cheap.