Shoe Designer Chloe Gosselin on Her Office Wardrobe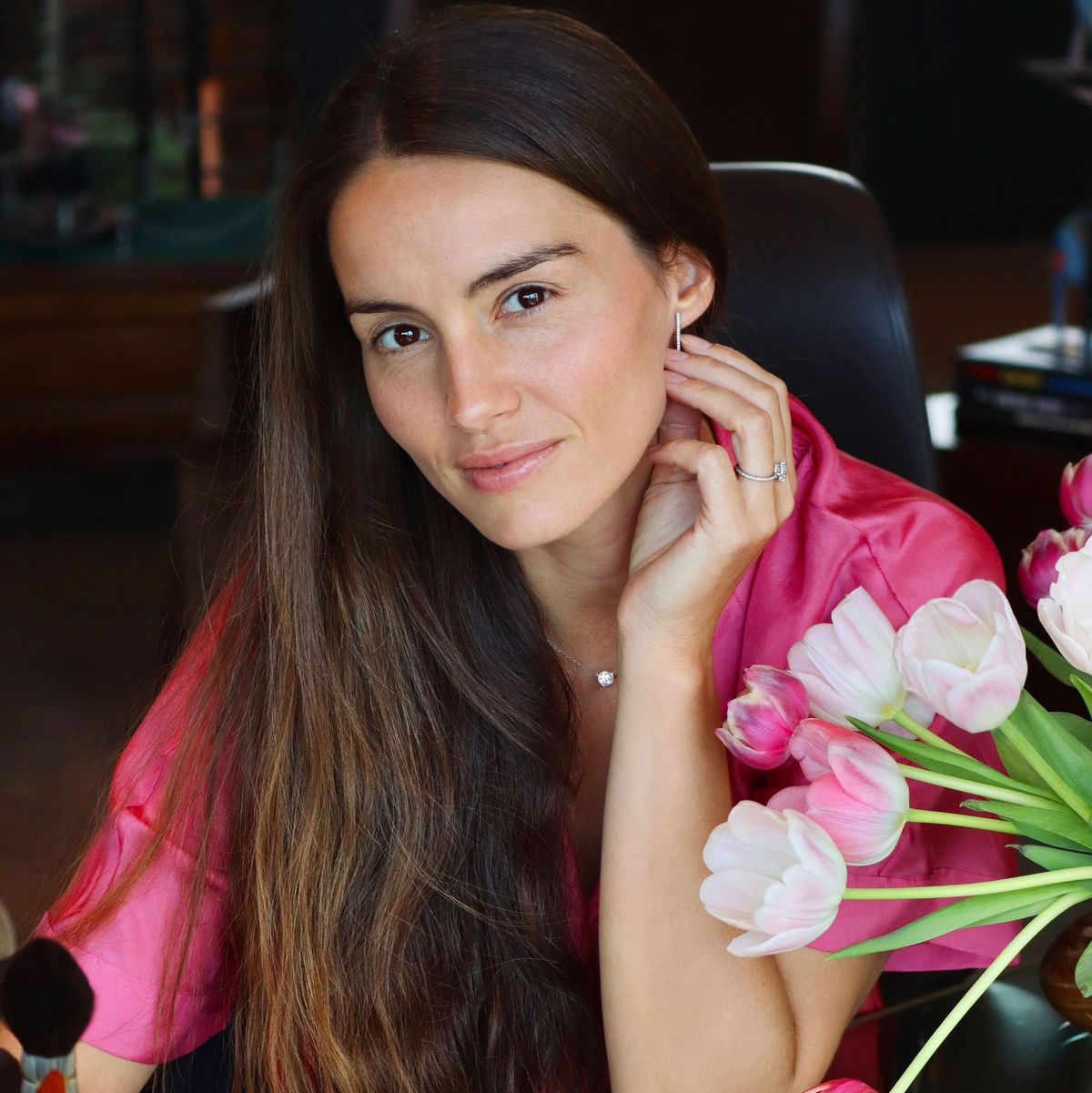 In a bi-weekly series, we're interviewing female executives, founders, CEOs—basically, boss ladies—on their "power suit" a.k.a. the outfit they wear every day for easy dressing to conquer whatever the job throws at them.
Chloe Gosselin is every bit as chic as you'd imagine considering her shoe line is described as Italian luxury and craftsmanship meets "French cool." She launched her eponymous brand in 2014 after studying the craft of shoemaking and production at Ars Sutoria in Milan and at the Fashion Institute of Technology in New York. Before that, she spent a glamorous decade traveling the world as a model, where she discovered a taste (and talent) for good design.
The brand takes a singular focus—women. Well, women and style. Different pieces in her collection meet women where they are: heels for a board meeting, sandals for a casual day out and about, boots to take on the town, and fun mules for dressing up. Though her collection screams high fashion, comfort is a factor in all of her designs as well. "I live in these shoes so I know how they feel and make me feel," Gosselin says. "My team and I always design with our woman in mind. My favorite part of the job is the immense privilege to have customers and to be a small part of their daily lives. Seeing women walking down the street wearing my shoes has been the most humbling and rewarding experience." Below, we chat with Gosselin about her quarantine routine, her style, and how starting her day with a trot on horseback keeps her sane.
Her Morning Routine:
"Since my daughter Sky is homeschooled now, I'm pushing the time limit. I usually wake up by 7:45 a.m. I go through my first batch of emails with one eye open, which I know isn't ideal. Then I get my daughter ready for school and take care of our dogs, Orson and Rosie. I then head to my barn where my horse Arie is. Having a great ride is the best way to start my day! I train 5 days a week in dressage. After that, my workday can really start."
Her Getting Dressed Strategy:
"I like to be comfortable and still feel put together. Living in Las Vegas for most of the year, we are lucky to have really nice weather, so my favorite outfit is always a flowy dress with a great pair of flats or a tailored pair of pants with a striking high heel and a great top."
What She Wears to Feel Most Powerful:
"I'm very much a coat person and love sleek tailoring. A great coat or trench with a killer pair of heels elevates any look, even casual jeans and a T-shirt. My favorite is a plisse trench by Huishan Zhang, paired with a great pair of my pumps, like the Lucile."
Her No-Brainer Look:
"A colorful dress, like this dreamy one by Christopher John Rogers, put together with a great pair of chunky heeled sandals, like my Angela sandals in black."
The Three Words That Describe Her Power Outfit:
"Comfortable, timeless, colorful."
Her Motto:
"Whatever voice you are given, use it for good. I do believe that we can all make small changes to make a better world. I know that it all feels overwhelming, especially right now, but if we show up, we can aim for collective goodness."
How She Developed Her Personal Style:
"I honestly don't feel like I have a defined style, but I have a very emotional relationship with clothes. I fall in love with pieces and I have to have them. I also love supporting my fellow designers and their talent, as well as discovering small designers. It is all about stories and what goes on behind the scenes in fashion."
Shop Some of Chloe's favorites: