Spring 2021 Shoe Trends | Top New Shoes of Spring 2021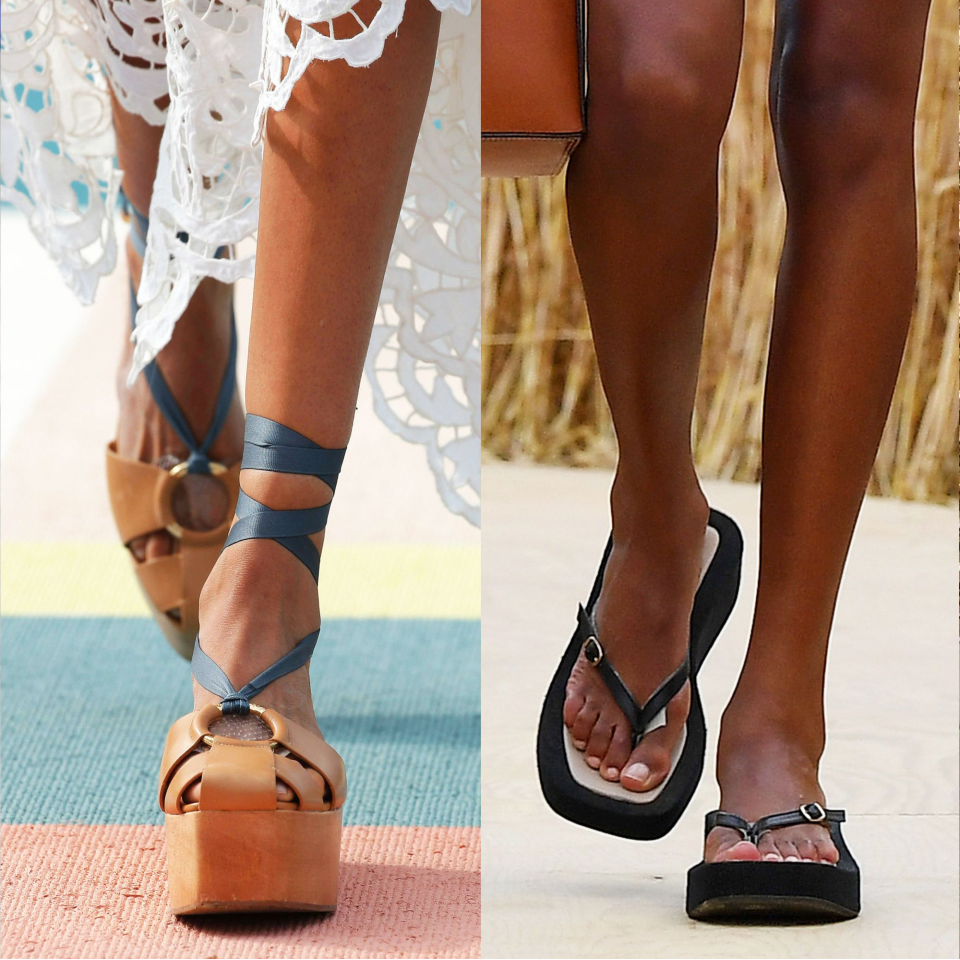 Despite unconventional settings, fashion designers marched on with their Spring 2021 collections and continued to put their best footwear forward. Given that WFH life continues for many, the overarching need for comfort in footwear was certainly met, with flat sandals taking top billing at most collections. We also got the answer to the question we've all been waiting for: Will we want to wear heels again? Yes—but in the form of stable platforms.
For spring 2021, it was clear that practicality was top of mind for designers and in the demand from consumers. During this time at home, we've all taken inventory of our wardrobes, and the tightening of our footwear collection was reflected in the shows. Even if we can't predict what our next six months will look like, we can find relief in the fact that most designers are leaning into familiar styles that should hold up for a couple of seasons still.
So whether you're dusting off a pair from last year or switching up your favorite throw-on-and-go style, we've broken down the trends that we think are worth investing in. Because temperatures are still chilly and spring dressing feels still far away, many of these styles are super transitional when paired with socks and knit hosiery, or can be worn in the comfort of your home and the heat blasting—pedicures optional. In other words, your feet can relax. We've got them covered.