The 18 Best Face Moisturizers in 2022, According to Our Editors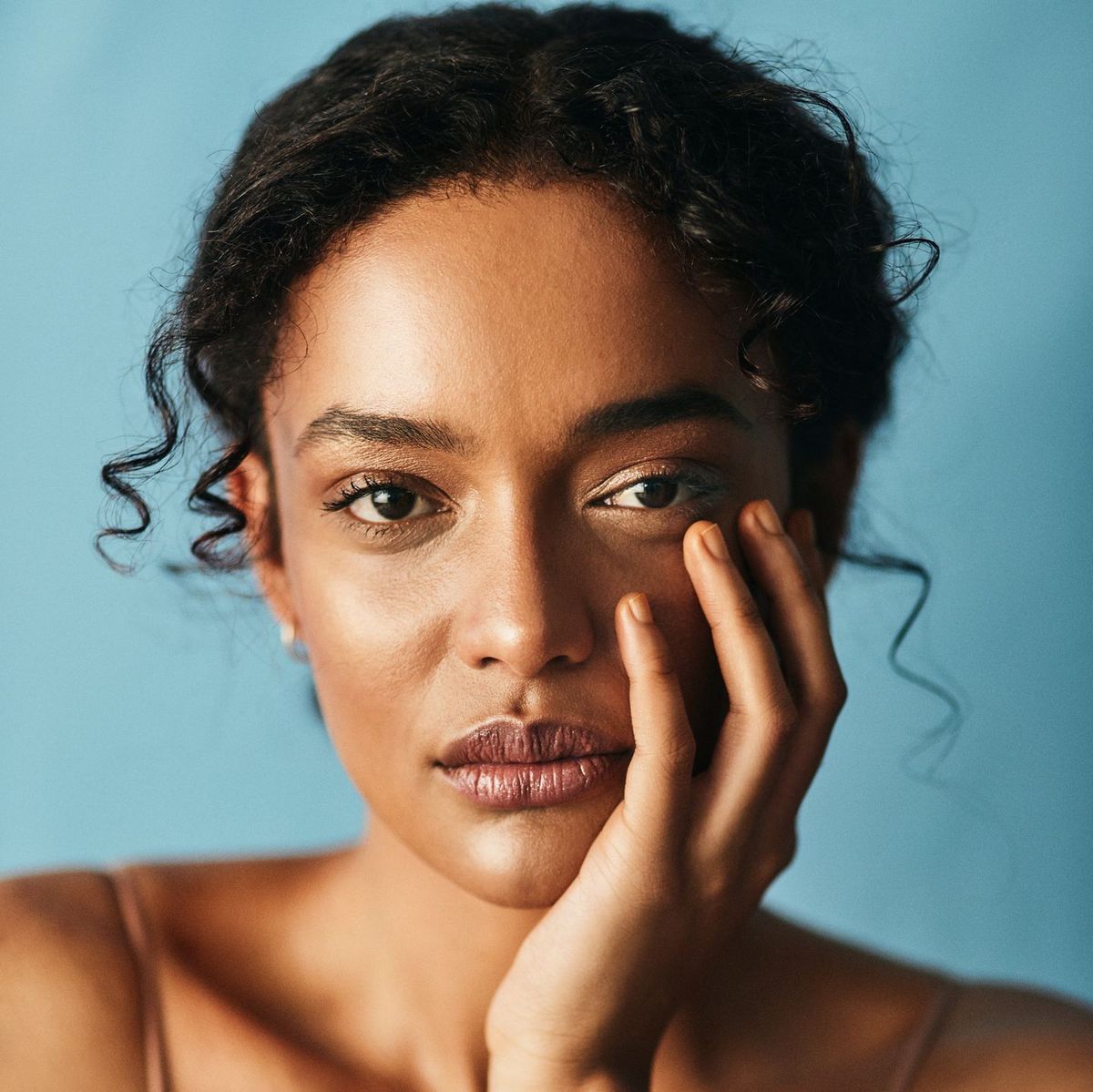 A good moisturizer is a non-negotiable. But so many face moisturizers don't quite do the job—whether they leave a pesky slick of sheen that catches the light in all the wrong places, or so lightweight they don't leave behind any benefits to repair your dry skin. When it comes to finding the perfect moisturizer formula for your skincare needs, there's so much to consider. You could be in the market for a moisturizer to reset and hydrate your skin during your beauty sleep—or maybe you're looking for a SPF-packed moisturizer that hydrates without clogging your pores. Either way, keep your skincare standards high and don't settle for less, because Marie Claire staffers are here to point you in the right direction.
So that you won't have to try every moisturizer in the saturated market, we did for you. Partly, well, because it's our job, but more importantly because we're on this quest for good skin with you. Ahead, the MC beauty team gets candid about the face moisturizers we absolutely love, which are equal parts hydrating, glow-inducing and about to be your overactive sebaceous glands' worst nightmare.
The Eczema-Skin Approved
1. FIRST AID BEAUTY Ultra Repair Cream
"It's a little heavy for summertime use, but for fall, winter, and spring—so, most of the year—I reach for First Aid Beauty's Ultra Repair Cream more often than any other moisturizer. I get on-off eczema around my eyes and forehead when it's chilly out, and this is the only cream that soothes my skin when it's at its itchiest and grouchiest. You can use it all over your body—I apply it to mosquito bites to stop the itching—and it soaks into your skin in a way that feels nourishing, rather than superficial or irritating."—Jenny Hollander, Director of Content Strategy
The Hydrating Gel
2. Tatcha The Water Cream
"This cream has been a staple in my skincare arsenal for a few years and it's a complete lifesaver for reducing excess oil on acne-prone skin. Not only does this luxurious water cream hydrate without leaving my skin feeling greasy, but the presence of Japanese wild rose extracts does wonders to refine the appearance of my large pores." — Chelsea Hall, Assistant Beauty and Fashion Editor
The Luxurious Moisturizer
3. La Mer The Moisturizing Soft Lotion
"This is my skincare stalwart. I use it all year round, just about every night—sometimes layered with a serum or two if I'm trying to refine texture or tackle some sun spots; other times solo when my skin is feeling a touch sensitive. It provides all the sensorial feels—the signature ocean-y La Mer scent, the fast-absorbing, lightweight texture that feels cool to the touch. It also provides the perfect amount of slip as a base for face rolling (I'm into this Refa S Carat roller which I got in Tokyo). A couple nights a week, I'll apply, roll for 10 minutes, then leave any excess on my skin to absorb like a sleeping mask." — Ying Chu, Beauty & Health Director
The Winter-Prep
4. fresh Rose Deep Hydration Face Cream
"This moisturizer changed my skin, no way around it. I have very, very dry skin and I've been using this day and night to help prep it for the cold winter months. It's full of hyaluronic acid that leaves my skin feeling plump and really calm. I suffer from redness in the winter, and this completely takes care of that."—Julia Marzovilla, Freelance Writer
5. Higher Education Double Major Hyaluronic Acid Gel Moisturizer
"Layering products is my bread and butter, I love a good skincare routine, but I hate feeling oily or greasy—which doesn't help that I have oily skin. The gel texture of this moisturizer adheres to the skin and dries in a subtle tacky feel that isn't slimy. I have acne-prone skin, and love that there is niacinamide and squalene that actually help with the inflammation and doesn't irritate."—Alexis Gaskin, Freelance Beauty Writer
The Multi-Vitamin One
6. Ursa Major Golden Hour Recovery Cream
"This multitasking vegan moisturizer really does it all for me. Not only is it a rich, ultra-hydrating moisturizer gentle enough for my sensitive skin, it's packed with vitamins A, C, and E which makes for one less skincare step before my head hits the pillow. My skin wakes up super soft and hydrated every time. Plus, its scent made up of essential oils is *chefs kiss*."—Tova Diamond, Freelance Art Director
The One with Vitamin C
7. Youth To The People Superberry Hydrate + Glow Dream Mask with Vitamin C
"I want to slather this moisturizer over my entire body, but I feel like that's not allowed and I would run out very fast. For now, I stick to using this as a weekly overnight mask (or when I'm feeling extra dry) and I wake up with the most radiant and glowy skin ever."—AG
The Ceramide Pick
8. Cottin Cella Hydrating Face Moisturizer
"All the ingredients in this little-known moisturizer help keep my skin hydrated and incredibly smooth. The first time I tried this product, I was amazed and how fast the texture of my skin improved. It sinks into the skin very quickly, but the moisture it delivers lasts all day. When the world tunes in to how wonderful this cream is, I'm ready to say, 'Well I tried it first!'" —Tatjana Freund, Beauty Assistant
The Calming Hydrator
9. EPARA Moisturising Face Cream
"One thing to note about me is that I'm down to try just about any treatment that promises to even out the skin tone. This luxurious face cream is formulated with top tier ingredients like shea butter, marula oil, niacinamide, and licorice root extract. The cream's consistency is not too heavy but still manages to do wonders when it comes to hydrating my skin, calming inflammation from pesky breakouts and fading dark marks." — CH
The Pampering Cream
10. Sulwhasoo Concentrated Ginseng Renewing Cream
"I first tried this luxe cream in Seoul, South Korea, which is essentially the skincare capital of the world. This K-Beauty brand is absolutely huge there, and for good reason: this formula is out-of-this-world effective. I use it twice a day, and I've already noticed the radiance it imbues. It hydrates, plumps and fortifies my skin against the wrinkles that keep trying to form, and its herbal ginseng scent makes me feel like I'm back in that Korean spa getting pampered." — Taylore Glynn, Associate Beauty & Health Editor
The Powerhouse Hydrator
11. Macrene Actives High Performance Face Cream
"Dr. Macrene Alexiades—a talented cosmetic dermatologist who studied medicine and genetics at Harvard and spent years developing skincare formulas for big beauty brands—really nailed it with this all-purpose moisturizer. The texture is spot on: It's hydrating and rich but not greasy, and absorbs just quickly enough to leave skin a bit glowy without getting in the way of a seamless finish for makeup. A little goes a long way. I also take comfort in knowing that she's crammed in as many powerhouse ingredients as humanly possible—resveratrol, red and blue algae, mushroom extract and yerba mate tea, to name just a few." — YC
The Water-Locking Moisturizer
12. Tata Harper Water-Lock Moisturizer with Skin-Smoothing Peptides
"This is my newest obsession. I've only been using this moisturizer for about two months, but the radiant results have been amazing. Because I've been sheltering in place, makeup just hasn't been on my radar. Instead, I've been focusing on fresh and glowing (not greasy) skin. This lightweight, water-locking formula does just that: hydrates, locks in moisture and leaves behind a shine-free glow." — CH
The Complexion-Boosting Moisturizer
13. Dr. Barbara Sturm Darker Skin Tones Face Cream
"I've waxed poetic about the power of this face cream for dark skin tones. This jar has singlehandedly transformed my skin—so yes, the price tag, which is a pretty penny, is hella worth it. I'll never forget the day I was invited to a roundtable with Dr. Barbara Sturm and a room full of Black editors two years ago. She spoke openly about the science behind her skincare, and candidly answered all of our skeptical questions. I've been sold ever since and have told every brown woman in my life about its magic. The ingredients, which include botanical extracts like magnolia, and skin brighteners like lumicol and telovitin, all play their part to keep my complexion clear and radiant." — Maya Allen, Digital Beauty Editor
The Brightening Moisturizer
14. OLEHENRIKSEN C-Rush Vitamin C Gel Moisturizer
"In New York, I'm still sheltered in place due to COVID-19, which means the dull lighting in my apartment is not doing my isolated skin any justice. I've become newly obsessed with this gel-based, brightening moisturizer. It gives my skin the glowy fix it needs in the a.m. thanks to the potent dose of vitamin C. I'm always amazed after many mirror checks throughout the day and the long-lasting glow is still looking luminous as ever. Plus, the slight citrus scent reminds me of vacay—where I'd much rather be right now." — MA
The Energizing Moisturizer
15. Orgins GinZing Oil- Free Energy Boosting Gel Moisturizer
"Oh, how I could count the ways I love this moisturizer. I decided to take the plunge after watching one of my favorite influencers, Devon Lee Carlson, rave and rave about how refreshing this was on her skin and was curious if it was worth the hype. Classically, it was! When I apply the gel texture to my face, my skin feels reborn. I can't decide if it's the strong smell of citrus or the energy boost from the coffee and ginseng ingredients, but oh my, is it wonderful. Origins claim the moisturizer delivers 72 hours of oil-free hydration, but some days, the effects last even longer. I'd be lost without this orange container." —Bianca Rodriguez, Former Digital Fellow
The Plumping Moisturizer
16. Sisley Paris Black Rose Skin Infusion Cream
"I've been deeply obsessed with this moisturizer for so long that it's basically become a personality trait. It emerges from the jar as a luxurious cream, but melts into an air-light gel the second it hits the skin, making it the most luxurious texture I've ever experienced. I consider it my instant fix: whether I'm waking up from a sodium-fueled Seamless extravaganza or trudging through the morning after barely any sleep at all, one application leaves my tired, dry skin looking revived and bouncy. And it doesn't hurt that it smells like a Parisian flower market." — TG
The Redness-Reducing Moisturizer
17. Mario Badescu Seaweed Night Cream
"This moisturizer is marketed as a night cream, but I use it day and night. It's slightly green tinted, which gets rid of any redness that I have on my face. It feels lightweight, but is intensely hydrating and my skin always feels softer after using it."— TF
The SPF-Packed Moisturizer
18. La 8oche-Posay Anthelios AOX Daily Antioxidant Serum
"I find my skin needs change dramatically with the seasons and come summer, a light moisturizer goes a long way. Anything rich means makeup meltdown by noon. It's why I keep going back to this genius serum sunblock hybrid from La Roche Posay—it's rich with antioxidants, offers a nice, high SPF so I feel confident brown spots will be kept at bay, and offers the skin-smoothing properties of a primer so I can often skip foundation as well."— YC