The 6 Best Half Marathon Training Apps, According to Run Coaches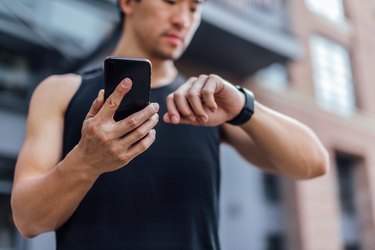 If you're planning to run 13.1 this year, it's probably time to start training. Enter, half marathon training apps.
"Apps can help runners train for a half marathon in quite a few ways," says Jason Fitzgerald, a USA Track & Field certified coach and author of ​101 Simple Ways to be a Better Runner​. Apps can help map out your plan's run distances, paces and recovery days. And with check-ins and social features, they can keep you motivated through all of those long runs
But if you're lost in the app store and not sure which way to turn, don't worry. We talked with top run coaches to ID the best apps for half marathon training — plus, how to find the right fit for your running needs and budget.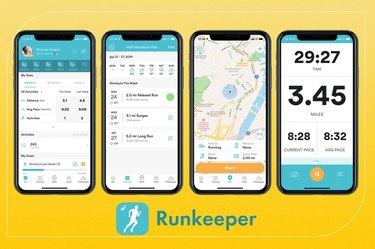 Set your race date, distance and goals. Get your program to make it happen. Then track your progress. It's as simple as that with the Runkeeper (free) basic plan.
For $39.99 per year, the premium version gets you a more personalized plan. The app, courtesy of ASICS, uses data from thousands of runners and races, along with your running stats, to create a your perfect online training plan.
"My favorite feature is all of the different workouts you can choose from," says Alain Saint-Dic, CPT, a coach with Runkeeper and the Mile High Run Club in New York City. For instance, you can train by pace, duration or repeat distances. You can also pick a goal-focused plan or use the custom workout builder to set your own path.
Runkeeper has also been doing some pretty cool stuff to keep runners connected while social distancing. To get in some shorter races during your training season, check out virtual team marathons and races. They let you complete legs of the course and then tag in (and track) your teammates.
​Download it:​ iOs, Google Play;​ Price: ​free (basic); $39.99/year (premium)
2. Best for Support: Nike Run Club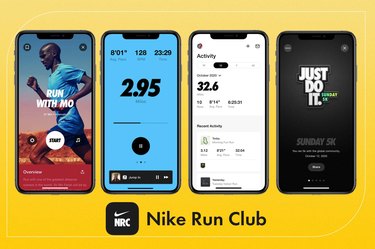 Nike Run Club is one of the best free half marathon training apps out there, and it's ideal for runners craving support and guidance, says Trevor Franklin, CPT, an NYC certified personal trainer and runner.
Here's how it works: You choose a run plan based on how many weeks you have until race day. Then, each of your running workouts has a standard and guided version available. Choose guided ones to run with a Nike coach in your ear and get tips and words of encouragement along the way.
You can also choose to do speed, distance, treadmill and long runs depending on how you're feeling that day. The app even has "tough day easy runs" to help you recovery when you're dragging. Try listening to an inspiring athlete story during the run to help keep you going.
3. Best for Socializing: Strava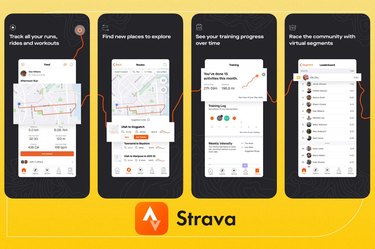 Strava has all of the must-have tracking features you'd expect from any great running app, but it stands out for its social features.
The coolest one is the ability to run the same paths as your friends, even at different times, says Lindsey Clayton, a senior instructor with Barry's and cofounder of the Brave Body Project. You can track your time to compete against both yourself and other runners.
Then, for a $5-per-month annual membership, you can subscribe to a 6- to 12-week half marathon training plan. Each comes in beginner, intermediate and advanced versions.
Pair the app to a smart watch or heart rate monitor for the most detailed stats. All your activity goes onto your feed, where friends can give you "kudos" for runs well done.
"Another feature of the paid version is Beacon, which lets Strava athletes send a text message to up to three safety contacts letting them know about their run," Clayton says. "The message includes a link to a live GPS-tracked map, so the contact can track a runner's progress. As a female runner, I think this is a really important feature, especially if I'm going out on a solo run."
​Download it: ​iOs, Google Play; ​Price: ​free (basic); $5/month (premium annual plan)
4. Best for Improving Form: Map My Run by Under Armour
Map My Run tracks pace, distance and more — just like most solid running apps. But true tech and data lovers can also sync it to their shoes for feedback on exactly ​how​ they're running. You can even get details on your cadence and stride length!
To take advantage of this perk, you need a pair of Under Armour smart shoes such as the UA Flow Velociti Wind Running Shoes (UnderArmour.com/mens, UnderArmour.com/womens; $160).
But no matter the shoes you're wearing, Map My Run puts all of your stats to good use with personalized technique feedback from top run coaches. If competition fuels you, you'll be happy to know the data also lets you race your friends, Franklin says.
For a fully customized race training plan, choose the MVP version for $29.99 per year.
​Download it: ​iOs, Google Play; ​Price:​ free (basic); $29.99 per year (premium)
5. Best for GPS Tracking: Garmin Connect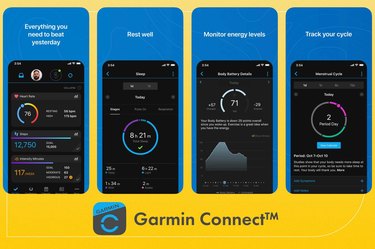 If you already have a Garmin device, the (free) Garmin Connect app is a no-brainer to complement your training regimen.
"The main reason I love it is the GPS tracking," Franklin says. Because the app uses the Garmin device's GPS rather than the phone's tracking, it's super accurate, he says.
Once you've paired the app with your device, sign up for Garmin Coach. Pick your race distance and goal (run or walk, and pace per mile), current fitness level, amount of days you work out and the date of your race. The Forerunner 45S is a solid base-level running watch that works with Garmin Coach (Garmin.com; $199.99).
Then, for true personalization, choose one of three coaches to guide you throughout your training. They'll give advice that's unique to you. Meanwhile, your program automatically adjusts based on your performance during recent runs and workouts.
6. Best for Data: Polar Flow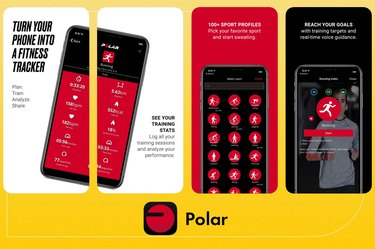 Polar Flow is free, but you need a Polar smart watch or heart rate monitor to use it. Fortunately, Polar makes some of the best running watches. The Polar Vantage M2, for example, even tracks sleep, recovery and gives you nutrition tips (Polar.com; $299.95).
Once you have a Polar device, the companion app provides awesome, responsive programs for half marathons. It pulls your data, lets you add details on your goals and then creates a plan that uploads right to your watch. The app analyzes your performance to tweak your program throughout your training and even predict your finish time.
"I feel that Polar provides the best opportunity to connect data to the training plan, accurate GPS tracking of run routes, time, splits and heart rate," says Kelvin Gary, CPT, owner of Body Space Fitness in New York City.
And even with all of these bells and whistles, Polar Flow is very easy to use.
Ask Yourself These 5 Questions Before Downloading a Half Marathon Training App
1. How Much Coaching Do You Want?
Most any running app can let you track your workouts. But when you're training for a 13.1-mile race, you likely want one that also provides training guidance, Fitzgerald says. You just have to decide how much.
Do you want a straightforward beginner plan or a responsive program that adapts based on your run times and progress? What do you think about a coach giving you audio tips during your runs?
Motivation is also a big plus of the best half marathon training apps — especially for those new to the distance, he says.
So what will help you stick to your plan: check-ins, badges, messaging, data? Everyone is different. Choose a download that you think will help inspire you.
3. What Data Do You Want?
Depending on how seriously you take your race-day performance, you may want to track more specialized stats, Fitzgerald says.
Consider heart rate, stride length, cadence. With some apps that pair to smart watches, you can even keep tabs on your sleep health and recovery.
Yes, fee always sounds better than paid. But if you're looking to get the most out of a training app and plan, unlocking paid features can make a big difference in your overall experience, he says.
Most paid apps do have a free basic version, though. So test these out before investing.
5. Does It Require Other Products to Use?
What other pieces of running tech do you already have? Or are you willing to buy a new watch or heart rate monitor?
Knowing what products a training app syncs with (and which it requires) is a must. The last thing you want is to download an app and realize you can't even use it.
Get the Most from Your App