'The Queen's Gambit' Season 2: Everything We Know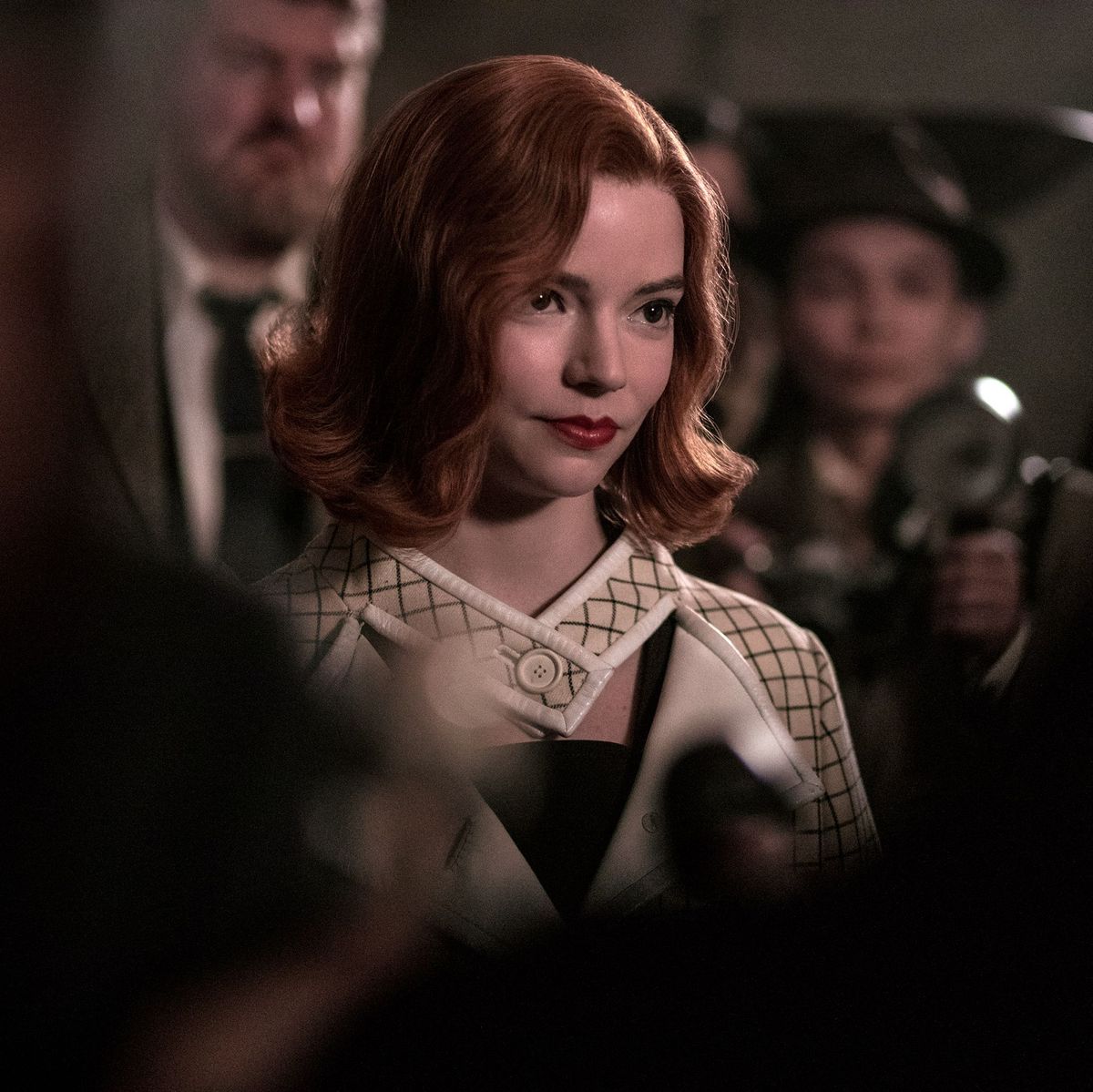 Since its release on Netflix on October 23, The Queen's Gambit has wasted no time amassing a huge fan base and garnering major buzz. The seven-episode prestige drama rocketed to the streaming service's top spot just days after its release, with viewers and critics alike (including us) fawning over lead actress Anya Taylor-Joy's beguiling performance as Beth Harmon, an orphan turned world-renowned chess grandmaster in the '60s.
Helmed by Scott Frank, The Queen's Gambit is unparalleled in its pacing; offers clever observations about gender politics; shines in its character development; paints a quiet and devastating portrait about addiction; and manages to make chess downright exciting (a feat in and of itself). Not to mention, the show has a stacked cast, including Taylor-Joy, Bill Camp, Moses Ingram, Thomas Brodie-Sangster, Harry Melling, Marielle Heller, among other serious Hollywood talent.
So it's unsurprising that viewers are already wondering (and hoping) that the show will return for another installment. Here's everything we know about a potential The Queen's Gambit season 2.
The show is billed as a "limited series."
Executive producer William Horberg told Deadline: "It's wonderful to know that people loved the show where they want to spend more time with these characters; we never envisioned it that way. We felt that the series had a satisfying endpoint and we'd allow the audience to fill in the spaces as to what happens next for Beth Harmon."
Queen's Gambit's first season was adapted from Walter Tevis's 1983 novel by the same name. The show's plot tracks closely with the book, which means there's no more source material to draw from for a second season. Of course, that hasn't stopped Hollywood execs before; Game of Thrones, Big Little Lies, and Handmaid's Tale are just a few popular series that managed to continue (for better or worse, some might say) past their print counterparts.
The cast and crew isn't against a second season.
Taylor-Joy spoke with T&C, saying she's not going to say "never" to reprising her role—which recently earned her a Golden Globe—but that she appreciated how her character's arc resolved. "I adore the character, and I would certainly come back if I was asked to, but I do think we leave Beth in a good place," the actress said. "I think the rest of her life will surely be an adventure as well, but in the quest that she goes on in this to find some form of peace, just some form of being able to be happy with who she is. I think it ends in a nice place."
Harry Melling—who you probably recognize as Dudley Dursley from the Harry Potter films—was similarly amenable to the prospect of reprising his role as Harry Beltik, one of Beth's competitors-turned-lovers-turned-friends. "It'd be good, right, a Queen's Gambit part two?" he mused to T&C. "The place we end in the limited series is the place we end in the book," he said. "I don't know if there can be another one, but stranger things have happened."
The Queen's Gambit: A Novel
It would take a while for a second season to materialize.
Even if everyone were on board for a second season, it would likely be a while before a new batch of episodes is ready for binge-watching. For one thing, since the series is based on a novel, Frank and his team would have to work with the late Tevis' estate to devise a storyline for a continuation, a process that could take years. For another, even if the show does manage to get picked up for future episodes, it'll be hard to imagine when their lead actress will have time to film them. When speaking to Marie Claire, Taylor-Joy admitted she's been working non-stop and has already begun her next project, Robert Eggers' The Northman. She's also set to star in the Mad Max: Fury Road prequel.
But there's always the musical.
In a somewhat surprising turn of events, Level Forward announced it has acquired the stage rights to Tevis's novel and has plans to bring Beth's story to life on stage, as a musical. "Told through a brave and fresh point of view, audiences are already sharing in the friendship and fortitude of the story's inspiring women who energize and sustain Beth Harmon's journey and ultimate triumph," said Level Forward CEO Adrienne Becker and Producer Julia Dunetz in a statement. "The story is a siren call amidst our contemporary struggles for gender and racial equity, and we're looking forward to moving the project forward."
Level Forward was previously responsible for popular Broadway shows like Jagged Little Pill and the Oklahoma! revival.
Becker and Dunetz have not yet revealed any details about casting (Taylor-Joy does have a dance background…) or said if a director is attached to the project. It's also unclear if they plan to adapt only existing material or if the on-stage version will delve into Beth's life in later years.