Top 10 smallest cars to buy 2022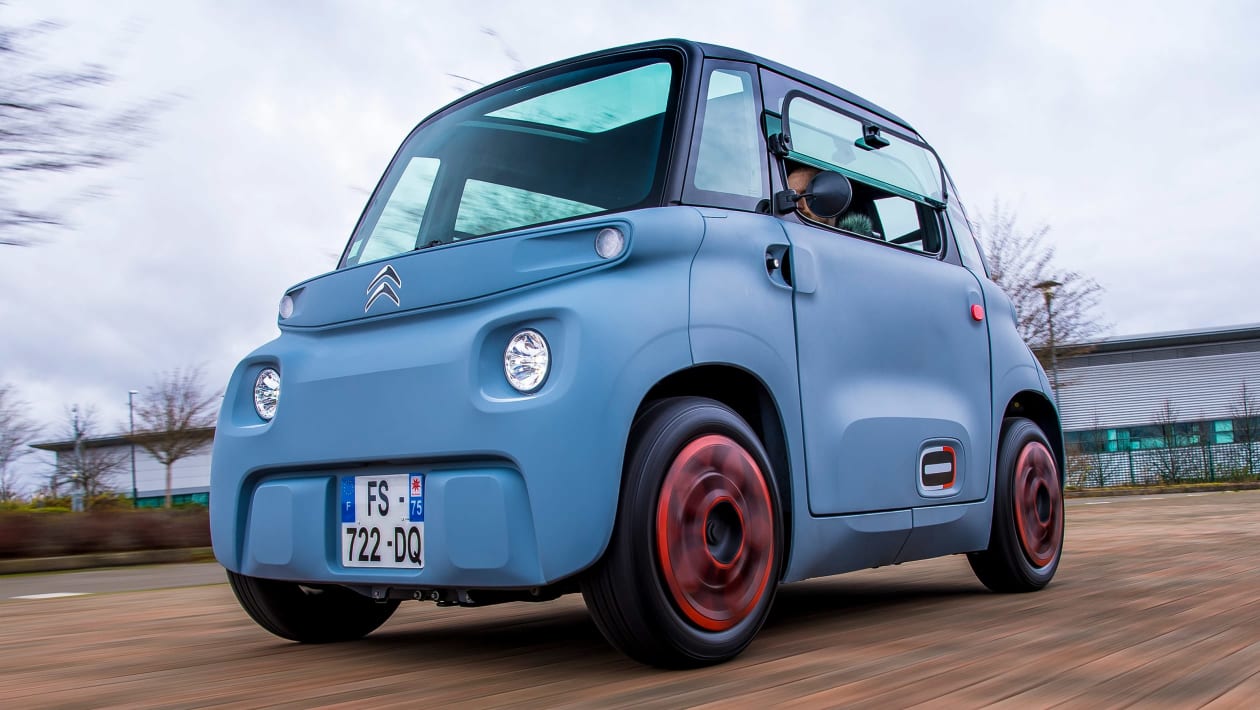 When it comes to driving in congested cities, compactness is king. Buying one of the smallest cars on sale can help you navigate traffic-laden streets and allow you to squeeze into the narrowest or trickiest parking spaces.
When it arrived in the late 1990s, the Smart ForTwo was one of the UK's smallest cars and much was made of its ability to park at right angles to the kerb – it was as long as most other cars were wide. Today's buyers want more interior space, so while the latest electric EQ ForTwo retains its short length, it's now a little wider, and so are most of its contemporaries – but as all other cars have become so much larger recently, the cars on this list are still remarkably tiny.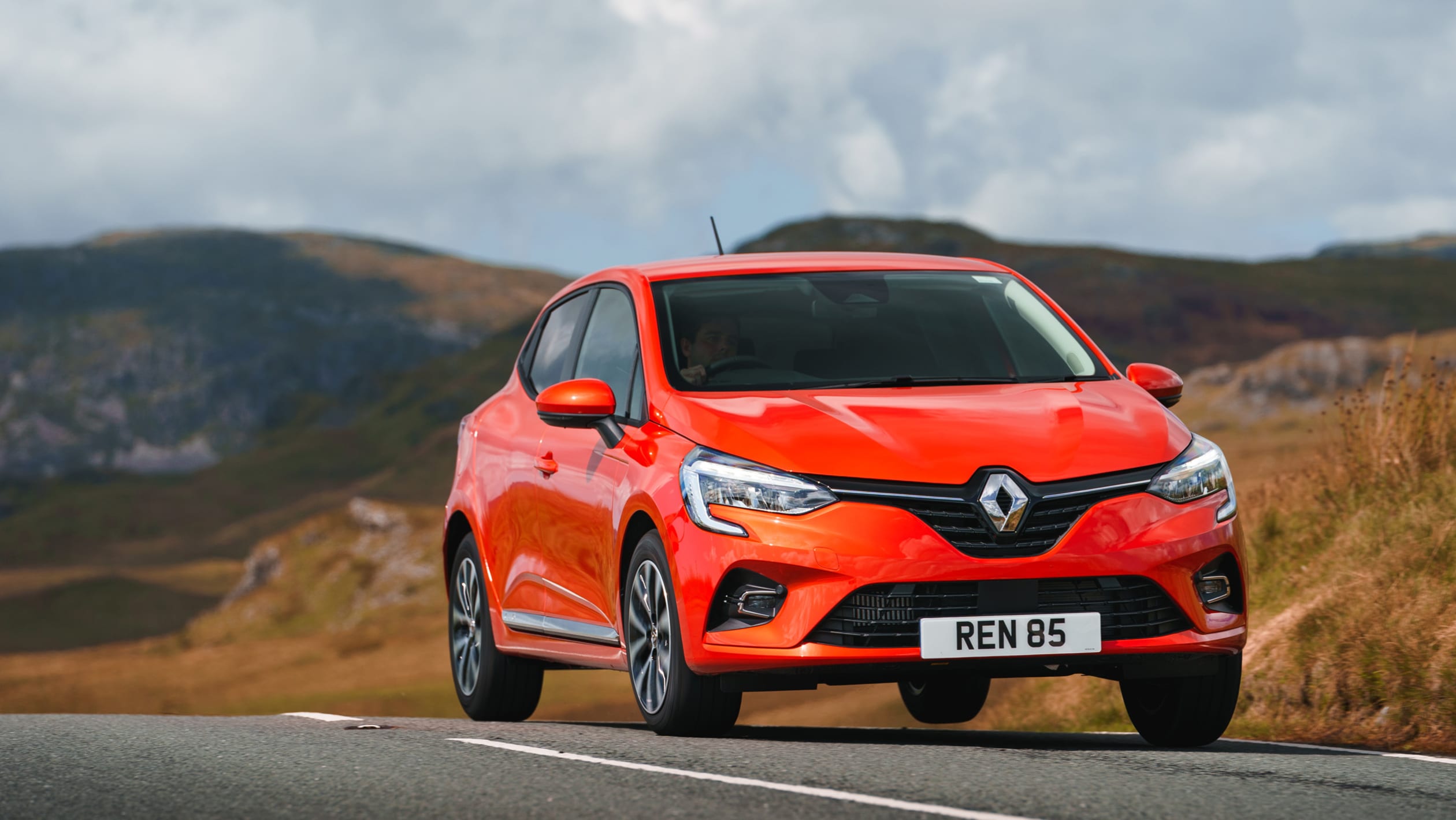 Top 10 best small cars and superminis 2022
Several of the smallest models on sale today are among the most affordable to own. All are powered by either tiny petrol engines or an electric motor, making them some of the most economical cars you can buy, meaning they won't cost the earth to run. Their compact size also makes them easy to manoeuvre around town, and most are fun to drive.
Despite their diminutive size, most modern small cars are equipped with all the modern features you'd expect, such as air-conditioning, alloy wheels and USB charging ports for your smartphone. They are also reasonably practical for their size, with most featuring a respectable amount of interior storage and a small boot.
So, whether you're looking for a small car for your daily commute or because you have limited parking, our list of the smallest models on sale in the UK is designed to help you in the buying process. Read on to discover our top picks for the smallest cars for sale in the UK right now.
The Citroen Ami is a tiny electric car that is just a few centimetres longer than the Renault Twizy. However, with the Twizy being discontinued in late 2021, the Ami is now the smallest car you can buy in the UK. Despite its small size, the Ami offers reasonable practicality with a compact interior, which can seat two people thanks to its boxy shape. There are also plenty of cubby-holes scattered around to store any items you may pick up on a day out.
Just like the outgoing Twizy, the Ami is technically not a car, but a quadricycle. This means that drivers as young as 16 can pilot it around city streets, as long as they hold a motorcycle licence. With a tight 7.2-metre turning circle and compact dimensions, it is incredibly easy to manoeuvre. Don't expect to go too far though, because the Ami's 46-mile range matches its puny size. 
The name 'Smart' has become synonymous with the small car and it's easy to see why. The model was originally launched in 1998 and, in its current guise, is an electric-only city car. Although it's slightly larger than the original, it's still so tiny that you'll wonder how Smart managed it. Measuring 2,695mm from nose to tail, the EQ ForTwo is just about short enough to pull off its perpendicular parking trick.
As its name suggests, the Smart EQ ForTwo has seating for two (the EQ ForFour, listed below, has, you guessed it, four seats, and is bigger as a result), and a remarkably large boot. In fact, it's almost as big as a Ford Fiesta, with up to 340 litres on offer if you load to the roof. It's great to drive around town, and a clever crosswind assistant means it's unaffected by winds when driving at speed. As an electric car with zero emissions, it's exempt from VED (road tax) and travelling through London won't cost you a penny, either, since it's also exempt from both the London Congestion Charge and Ultra Low-Emission Zone charging.
The Kia Picanto was first launched in 2004 when the Korean car maker was yet to reach the popularity it has today. That said, this small city car made other manufacturers take notice. In its latest generation, the Picanto continues to offer what people need in what's become a fiercely contested market.
The small city car features the brand's trademark 'Tiger Nose' grille, making it one of the more attractive choices on our list. It also gets a high-quality cabin and is well equipped as standard, with Bluetooth, electric windows and 14-inch alloy wheels. For drivers who want to stay connected, it's worth stepping up from the base model '2' to the '3', which adds a better infotainment system. As with all other Kias in the range, the Picanto also comes with a seven-year warranty.
The Toyota Aygo is all but identical to the Citroen C1 and Peugeot 108, which is why we've bundled them together. The 3,455mm Aygo is ever so slightly shorter than the others, which measure 3,466mm and 3,475mm respectively.
The three cars are about the same price as the VW/SEAT/Skoda trio further down the list, but while the Aygo and friends are slightly smaller on the outside, this means their boot size is also diminished. Nevertheless, they look great and offer the option of a fold-back roof panel that gives a convertible feel without the cost and complexity.
The Suzuki Ignis offers something unlike other cars on this list and that's SUV-styling. While it's predominantly a city car, the Ignis benefits from that greatly desired raised ride height, a tall, boxy cabin and even the option of four-wheel-drive (it's the smallest car to offer it) meaning it can cope with much more than congested city streets. Thanks to its box-like shape, the Ignis can easily carry four adult passengers and their luggage too. So, if a small SUV like the Renault Captur isn't quite within your budget and you don't require all the space it offers, the Ignis is the best, and much cheaper, alternative.
It's the second entry from small car specialist Smart. As its name suggests, the EQ ForFour is a four seater and more usable car than its smaller sibling, especially if you're wanting to carry passengers. The 3,495mm car is remarkably nimble, and having the engine positioned under the boot floor means it has a turning circle that'll make a black cab jealous.
Just like its coupe sibling, the EQ ForFour benefits from impressively low running costs and its 80-mile range should be plenty for city commuters. As you can imagine, the boot space is slightly smaller at 85 litres to allow space for the additional two passengers.
Although the Volkswagen up! is mechanically identical to the discontinued SEAT Mii and the Skoda Citigo, it's actually the shortest of the three – just. The up! measures 3,540mm, against the 3,557mm SEAT Mii and the 3,563mm Skoda Citigo. But with only 23mm – less than an inch – between them, all three are very similarly sized.
Inside the up! there's space for four, and a boot that's far bigger than you'd expect in a car like this. Power comes from a 1.0-litre petrol engine in the regular up!, and there's a fully electric version called the e-up!, which can manage a range of around 160 miles on a charge. Whichever version you pick, both are good fun to drive around town while still capable of a motorway cruise.
Few cars offer the retro chic that oozes from the Fiat 500. And measuring 3,571mm from end to end means it provides the compact dimensions vital for parking in Milan or Manchester. Inside, it's surprisingly roomy with (just) enough space for four adults, although the lack of a five-door model hampers practicality. Boot space isn't amazing but its 185 litres of space grows to 550 litres when you fold the back seats. With the wheels pushed right out into the corners of the car, and great visibility, it's an easy car to park. And a 'city' mode makes the steering ultra light so moving into tight spaces is a cinch.
The little 500 is powered by a 1.2-litre petrol engine that produces 68bhp. Buyers can also opt for the new mild-hybrid variant, which can deliver around 50mpg. The 500 is also available as a full-electric car, which doesn't really compromise on its relatively spacious cabin and has the same 185-litre boot.
The smallest car in Hyundai's range is also one of the smallest on sale in the UK, at 3,670mm long and 1,680mm wide. Inside and out, the latest i10 is even more stylish and is finished to a remarkably high standard despite its low price. There's also plenty of space for five people, plus 252 litres of boot space. It still uses the same 1.0 or 1.2-litre engines from the old car, both of which work well around town, with the latter offering better motorway performance.
The i10 might be one of the smallest cars you can buy but it has more technology and interior space than ever before. Combine those qualities with improved driving dynamics and Hyundai's five-year/unlimited-mileage warranty, and you have a car that's well worthy of consideration.
Among all of the entrants on our list, the long-running Fiat Panda is only rivalled for longevity by the Smart ForTwo. Now in its fourth decade, the Panda remains one of the most popular small cars on the market. It's not difficult to see why either, as at 3,653mm long and 1,634mm wide, the Panda's small size and light steering makes it fun to drive and easy to navigate in narrow cities.
There's a choice of mild-hybrid petrol engines across the range, with a regular front-wheel-drive model and a Panda 4×4 variant, which all offer respectable performance while returning more than 45mpg. It's also practical for a small car, with plenty of headroom and an array of storage compartments dotted around the cabin. The rear seats also slide forwards and backwards, allowing you to expand the boot capacity to 260 litres.
Read our guide to the Cheapest electric cars.