Top 20 Jazz Albums of 2020
Back in March as lockdown was imposed, things looked bleak. But jazz listens, adapts and improvises, as it always has; and musicians used their voices to help raise spirits and challenge populist regimes.
One such voice is Maria Schneider and her stunning musical rumination on the increasingly invasive digital world, Data Lords, which hit the spot with so many of our writers it bagged a runaway win.
As usual, all writers submit their top 10 choices in both categories, with 10 marks awarded for number one down to one for number 10. Big congratulations to all those who made the cut! 
Subscribe now to see all of our writers' Top 10s as well as the full Reissues/Archive Top 20 and all of our seasonal subscription offers by visiting www.magsubscriptions.com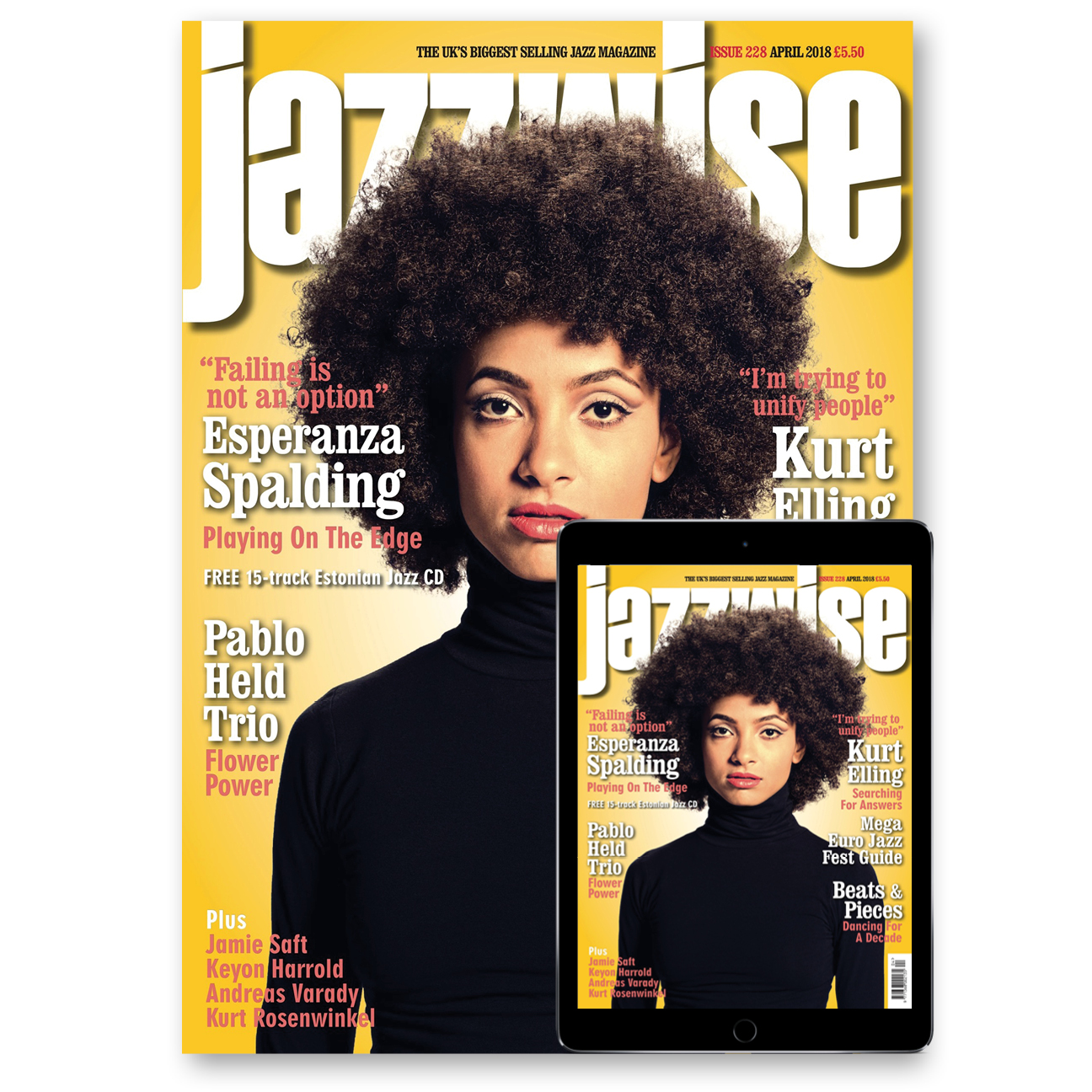 Data Lords
ArtistShare
While Maria Schneider's last album, the critically acclaimed The Thompson Fields, came in pastel shades, reflective moods and a wistful evocation of an idealised 'Heimat'; Data Lords, in contrast, releases what Schneider calls her "inner beast".
It contains her most powerful writing yet – the ominous rising tension of the title track, the dark, brooding 'A World Lost' or the powerful 'Don't Be Evil'. It's an album raised in protest at the steadily accumulating power of the seemingly unaccountable data lords – Google, YouTube, the social media giants and the music streaming services who believe music should be 'free' and so barely reward what they call the 'content producers', i.e., the musicians. This is Schneider's first vinyl release, a double LP package and on the second album she celebrates switching off her devices, letting her brain recover from the constant bombardment of the information age to celebrate the simple things in life – space, silence, the earth and the sky. Quite simply, this is a classic, music that will be played, studied and enjoyed for decades to come. Stuart Nicholson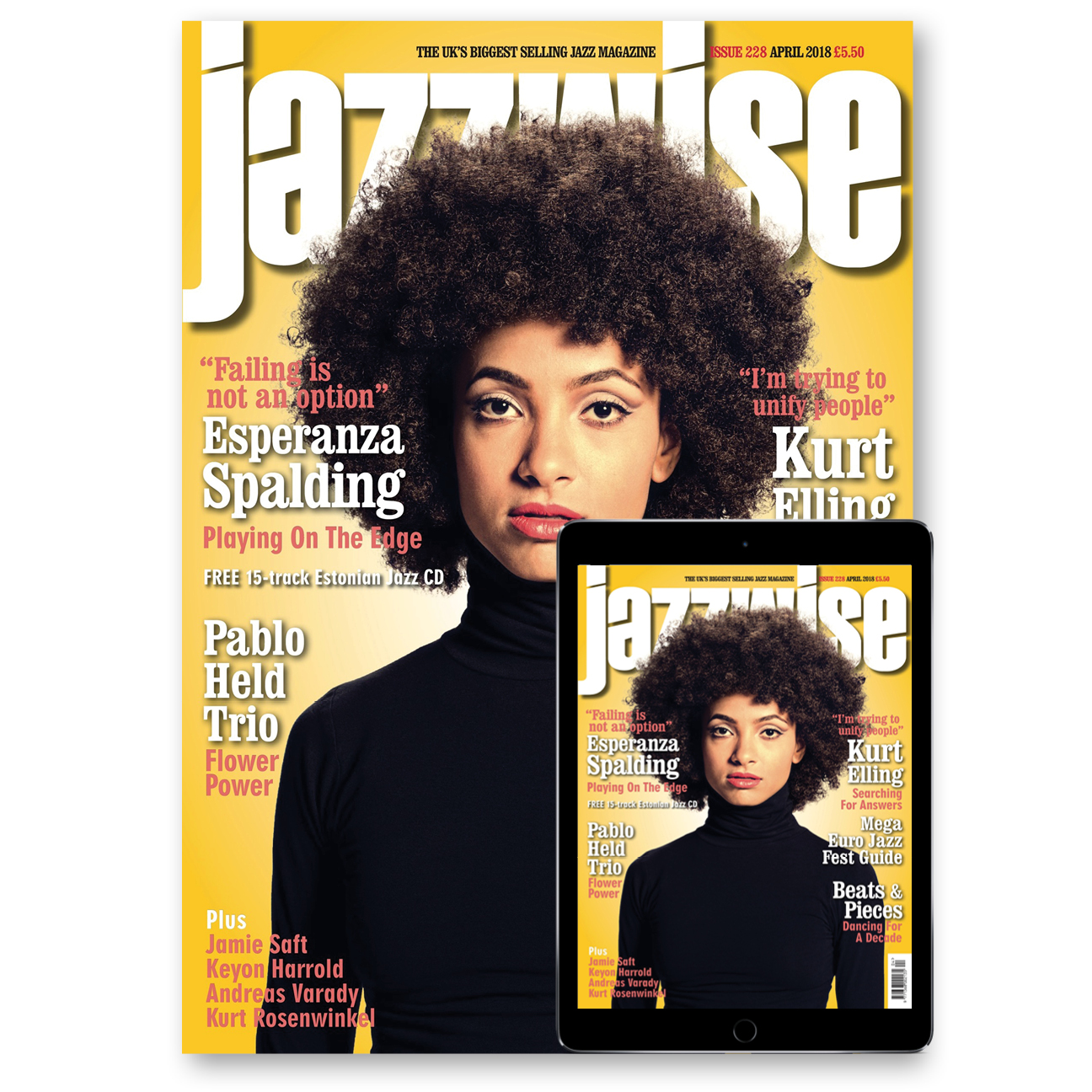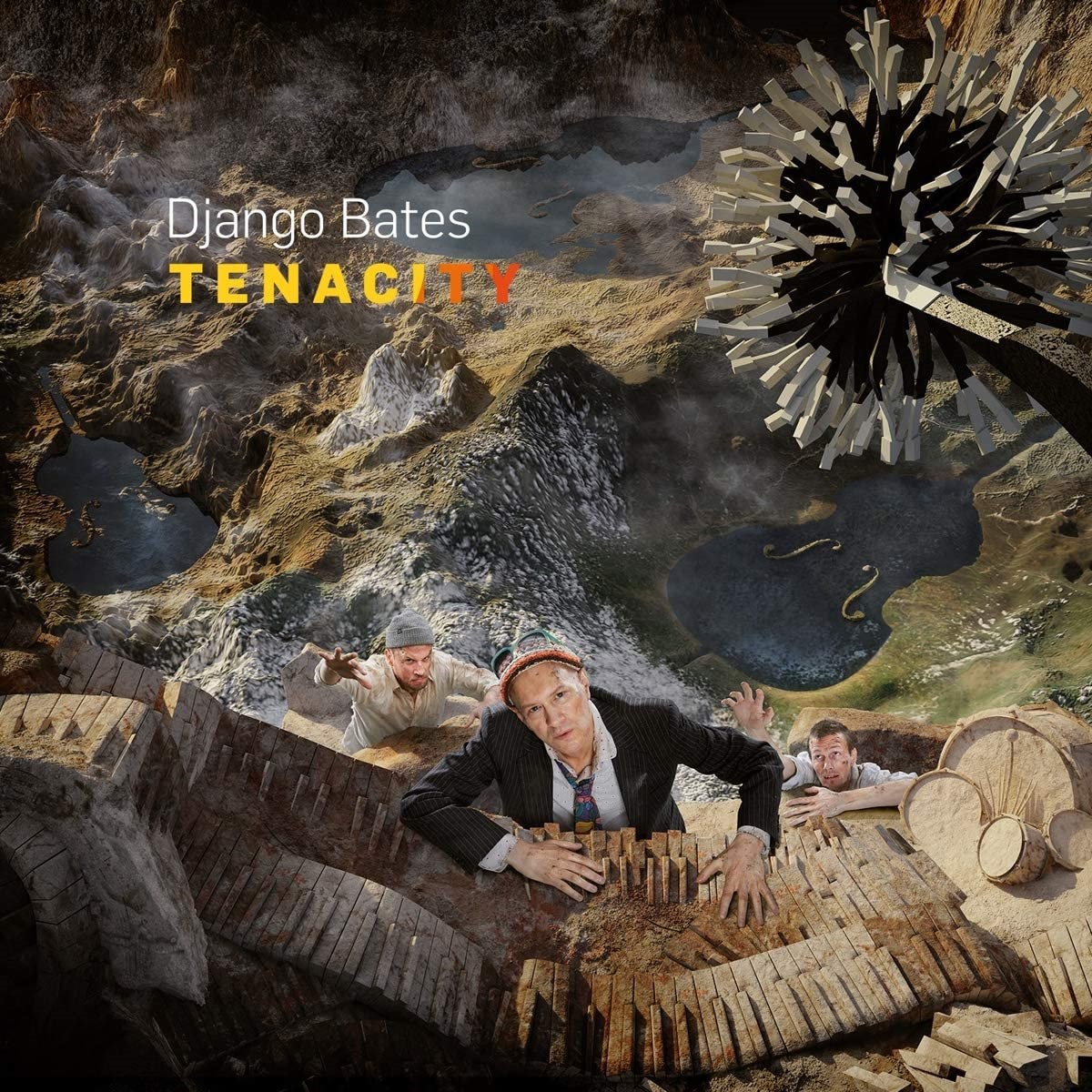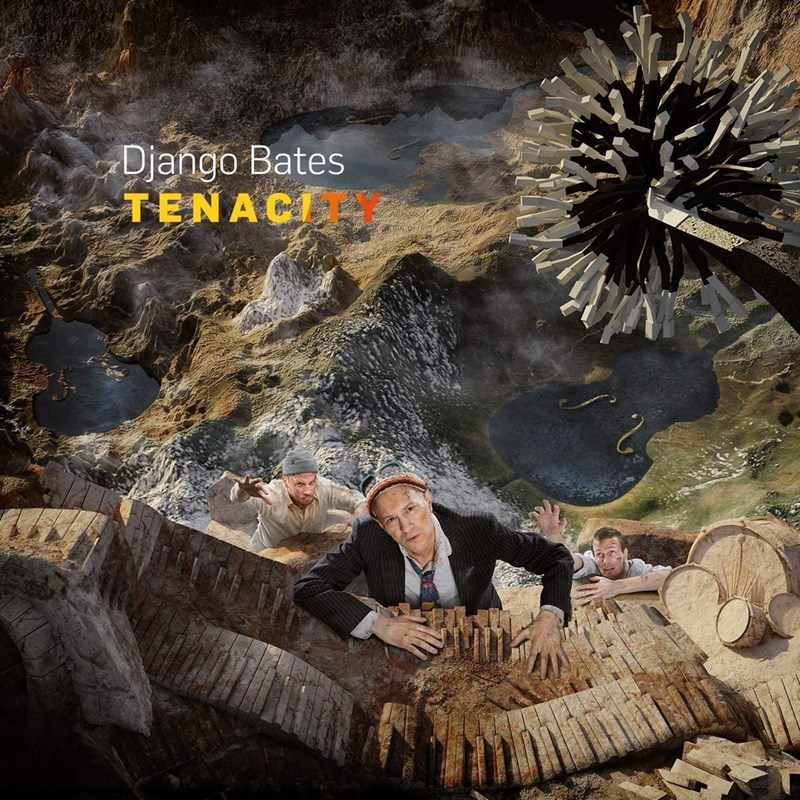 Tenacity
Lost Marble
The seven-year journey of this music from recording to release chimes well with the title, though Tenacity could also be an unintended soundtrack to the era of pandemics and lockdowns. Everybody has to hold tight in tryin' times. In any case, there is a joy, if not exuberance, in this meeting between the trio led by British pianist Django Bates and Sweden's Norbotten big band that could also be a welcome antidote to many a trouble.
Charlie Parker's music is given a thoughtfully adventurous new lease of orchestral life that amounts to something other than orchestral bebop, particularly on 'Donna Lee' where the theme is skilfully spread over a tempo that is more relaxed than Bird's high-flying moments. The trio's chemistry remains well intact while the rich dynamics of the big band, particularly the deployment of piccolos and bass clarinets, sometimes on sparky Latin grooves, bring substantial new layers to the table. The Bates original, 'The Study Of Touch', with its wistful wordless vocal, is a wise inclusion, inadvertently making us think about the central issues of proximity, intimacy and empathy, which could not be more relevant to an age in which isolation and social distancing have become norms, or part of whatever a 'new normal' may be. Kevin Le Gendre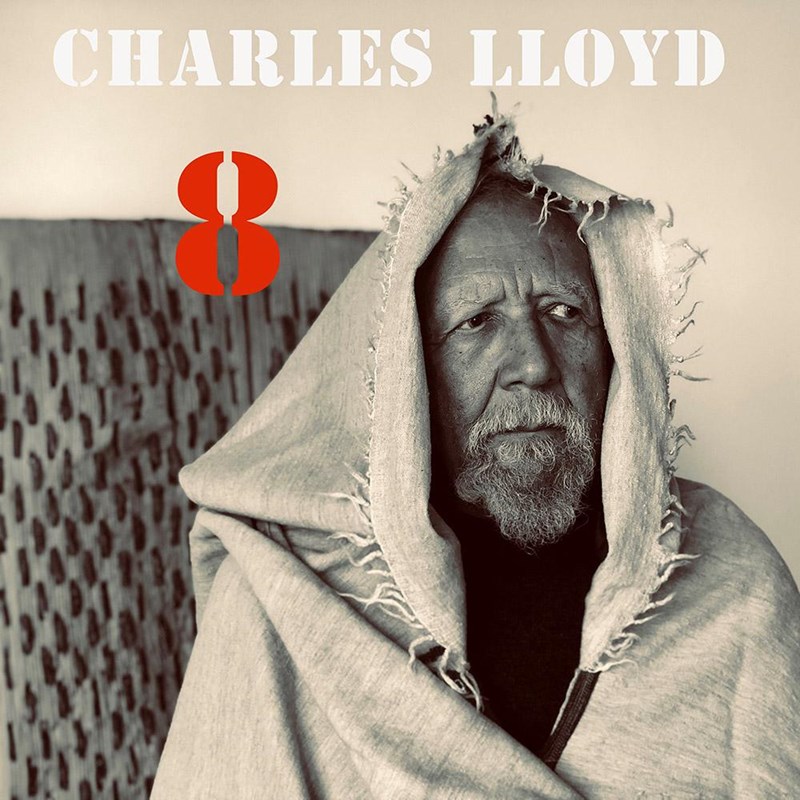 8: Kindred Spirits (Live from the Lobero)
Blue Note
Charles Lloyd has been an unacknowledged genius working in plain sight for far too long. Ever since his remarkable series of albums on the ECM label that began with Fish Out Of Water in 1990, the creativity and invention of his playing seems to have increased in direct proportion with each year passing year, so that with 8, his 80th birthday concert at the Lobero Theatre in Santa Barbara on March 15, 2018, he has produced one of the most satisfying albums of his career.
Every note he plays here is valuable; he is the eternal storyteller whose melodic lines assume a narrative arc whose logic somehow seems analogous to the ages old storyteller's art. Certainly there are elements in the construction of his solos that correspond, however, tenuously, to what is known as Freytag's pyramid – exposition, rising action, climax, falling action and a return to "home". Often, the narrative can involve conflict and on 'Dream Weaver' this is represented by a passage of inside/outside turbulence before returning to resolution and a return home of the hero. And in the best storytelling tradition, every hero has his followers – here, his regular accompanists Gerald Clayton and Reuben Rogers are augmented by guitarist Julien Lage.
Like all great artists, Lloyd seems to lift those around him to greater deeds of derringdo – think Duke Ellington as an example of this. And here Lage, whom Gary Burton did so much to focus attention on, never sounded better than he does here. Guest Don Was on bass acquits himself faultlessly while Booker T Jones (of Booker T and the MGs fame), whom he and Lloyd go way back to their formative days as musicians in Memphis, does – what else? – 'Green Onions'. Lloyd, whose early career includes stints as a sideman in the bands of BB King, Howlin' Wolf and Bobby 'Blue' Bland, decides to remind the world what a masterful blues player he is, and raises the roof in the process. On his 80th birthday, Lloyd just happens to have produced a jazz classic, which is to say an album that people will be playing in decades to come. Stuart Nicholson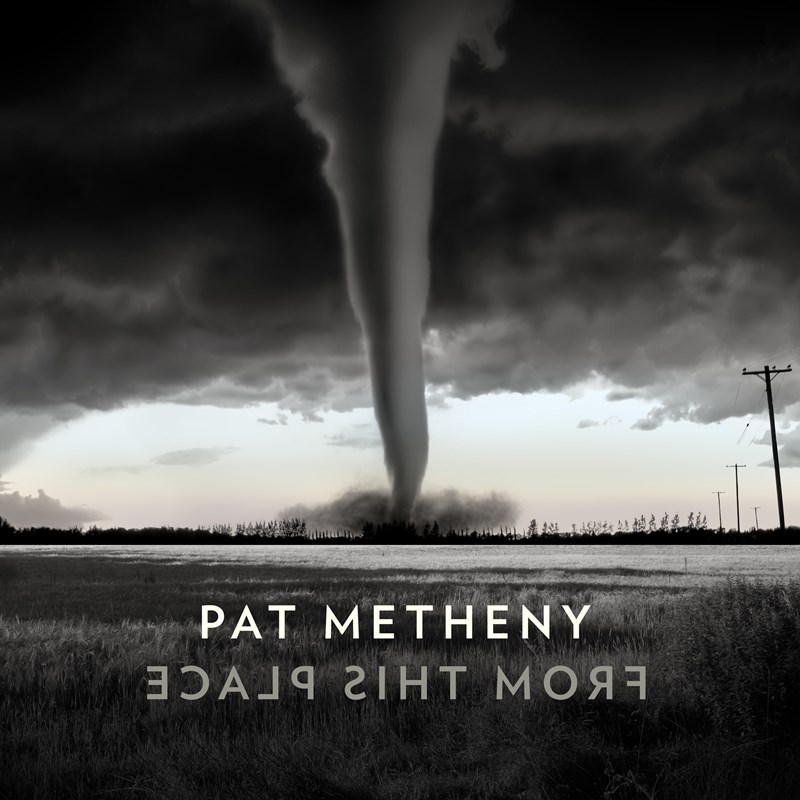 From This Place
Nonesuch
Metheny's first album of new material since 2014's Kin (Nonesuch), From This Place is for my money the guitarist/composer/bandleader's finest album to date. That's a big claim, considering he has won 20 Grammy awards in 12 separate categories, which includes an amazing streak where he became the only bandleader in the history of the Grammys to win seven awards for seven consecutive releases. But I stick by it. Impressively conceived and impeccably executed, From This Place comprises 10 originals that focus on the orchestral element of his writing that is brought to the fore with the (mostly) discreet colourings from the Hollywood Studio Symphony.
The orchestrated elements of Metheny's compositions provide an impressive setting for exemplary solo work from Metheny, Simcock, Oh and Sanchez. The guitarist's writing consciously creates what he calls the 'trip factor', so that the compositions seem to be in a state of becoming – developing and expanding into something greater than the original thematic origins. Good examples of this are the opening track, 'America Undefined', and the impressive 'Same River', that are suggestive, as Metheny freely concedes, of American movie music. And while this cinematic context allows Metheny to shine, Gwilym Simcock emerges as a major voice in Metheny's overall conception, with playing that echoes the sparkling creativity of his leader. Stuart Nicholson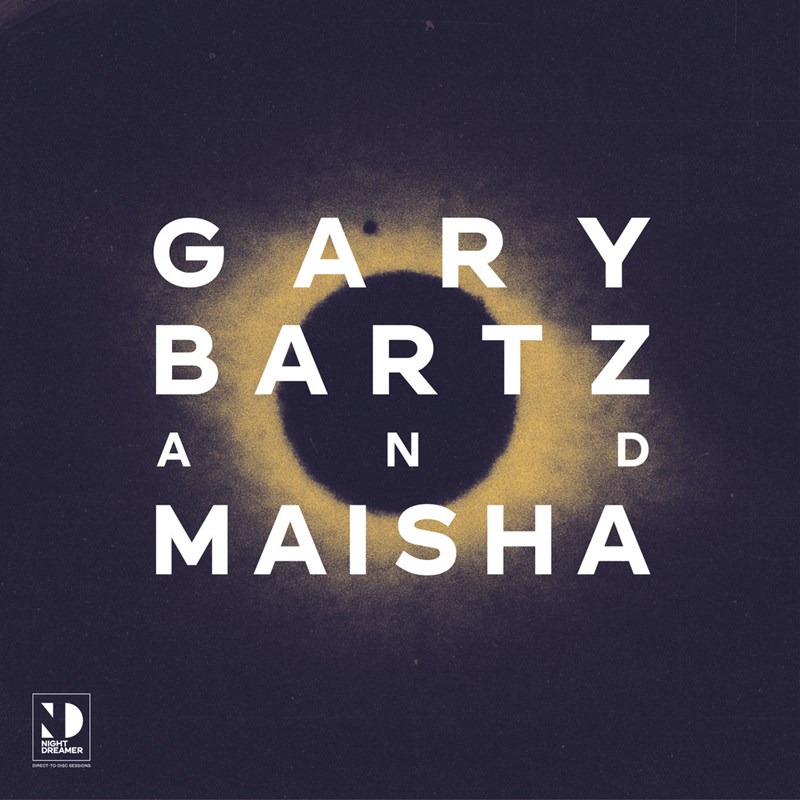 Night Dreamer Direct-to-Disc Sessions
Night Dreamer
Ever since his headline slot at We Out Here Festival last summer, US sax great Gary Bartz had been enjoying some well-deserved attention. His band for that show was the London-based spiritual jazz group Maisha and this new release, recorded straight to vinyl for Night Dreamer Records (an innovative young label based in the Netherlands), documents their fruitful collaboration. It's a mix of old and new, with two Bartz classics and three joint compositions on the tracklist, but they're all exceptionally groovy and fun, lit by bright melodies and hummable riffs.
'Harlem to Haarlem' sets the tone, with a typically lyrical solo from Bartz and an edgier one from trumpeter Axel Kaner-Lidstrom. Guitarist Shirley Tetteh lets loose with some great blues licks on 'The Stank', a shuffle with an infectious snake-hipped melody. 'Leta's Dance', the sweetest of tunes, takes things down a notch with an atmospheric opening before launching a dancing spiritual groove. And 'Uhuru Sasa' and 'Dr Follows Dance' (both from Bartz' 1973 album I've Known Rivers And Other Bodies) round out the set with barrels of joyful funk. Music like this just makes you happy. It's impossible not to smile. Thomas Rees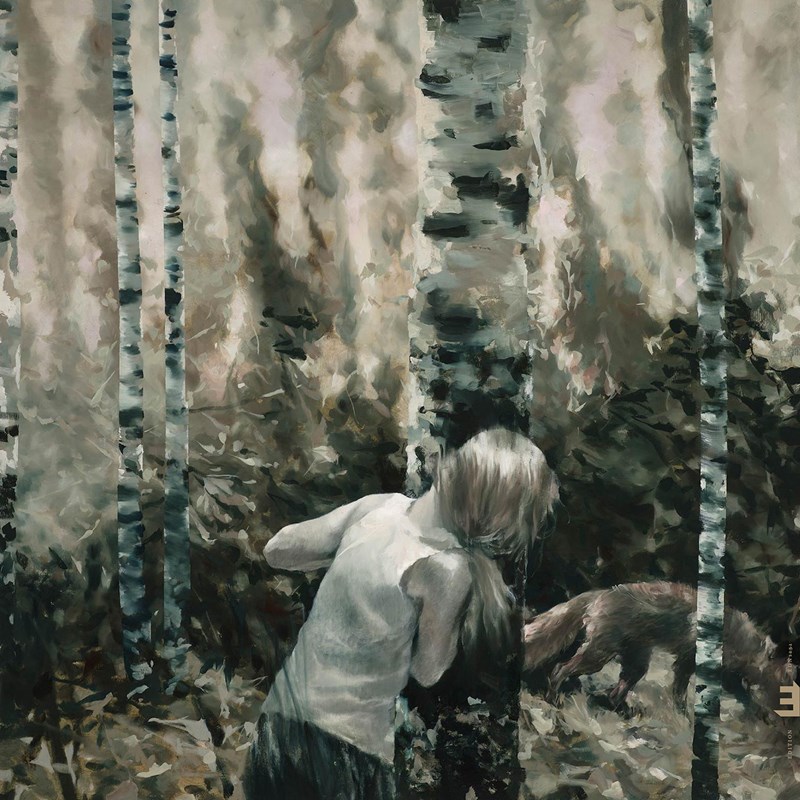 Secrets Are The Best Stories
Edition
For its lyrical depth, emotional sincerity, and stellar performances, Secrets Are The Best Stories must be considered one of the most compelling entries in Kurt Elling's acclaimed discography. Elling partners here for the first time with Panamanian pianist Danilo Pérez, and the sense of a shared aesthetic sensibility is keenly felt throughout. Based on the classic Jaco Pastorius composition, 'Continuum', 'A Certain Continuum' returns us to the 2018 Rilke-inspired collaboration with Branford Marsalis, The Questions. Indeed, Elling's lyrics give a conscious nod to the themes of the earlier album ("Questions linger on until the end").
Based on a theme by Pérez's long-time mentor and bandleader, Wayne Shorter, in 'Stays' Elling discovers why the elderly neighbour in his apartment block avoids him, in a chilling note from history ("How to endure, when fear and hate is such a lure, at history's core. The answer's obscure."), with the deep sense of unease heightened by Pérez's use of bitonality. The album's Pérez/Elling-penned centrepiece 'Beloved (for Toni Morrison)' is a tour de force, representing the heart of the album in both a structural and dramatic sense, and featuring an especially powerful contribution from altoist Miguel Zenón. Another Pérez/Elling co-write, the tintinnabulating 'Songs of the Rio Grande', introduces the beguiling timbres of a prepared piano. Elling also writes new lyrics for Vince Mendoza's 'Esperanto', and offers big-hearted takes on works by Silvio Rodríguez (the deeply captivating 'Rabo de Nube') plus Django Bates/Sidsel Endresen ('Stages I, II and III' from Endresen's 1994 ECM album, Exiles). The Pérez vignette 'Epilogo' brings this unerringly fine album to a hushed close. Peter Quinn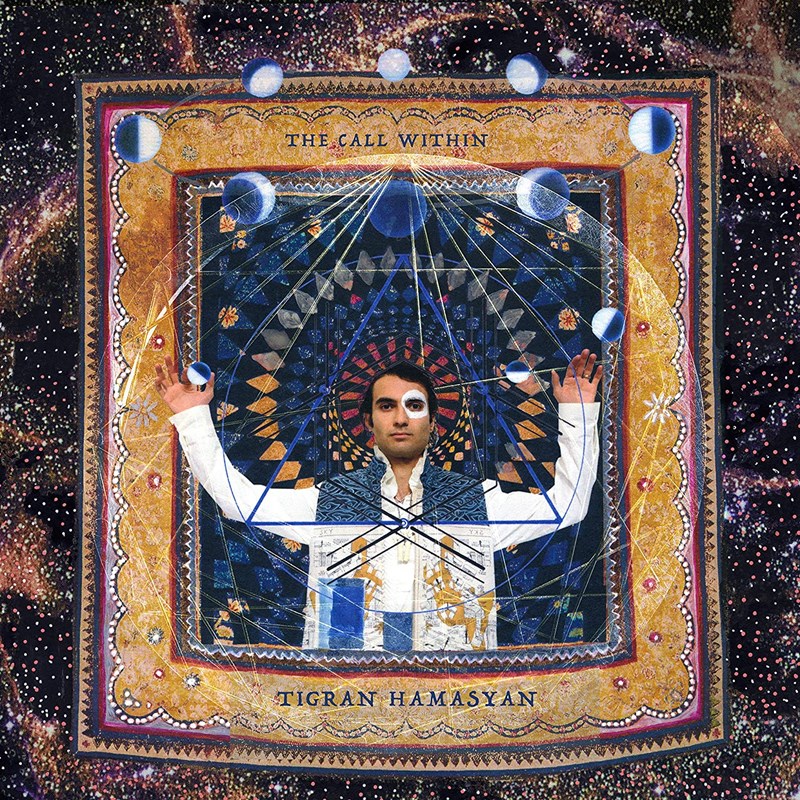 The Call Within
Nonesuch
On his third trio album, the 33-year-old Armenian-born, LA-based pianist-composer Tigran Hamasyan intensifies the uniquely personal soundworld he developed on previous Nonesuch trio releases 2013's Shadow Theatre and 2015's Mockroot. The Call Within marks a more daring interplay of extremes where the slamming intensity of high energy contemporary groove-metal meets the celestial-bound melodies and metrically-complex folk music traditions largely sourced from his Armenian heritage. Yet the deep connections he's made in his exploration of ancient and contemporary culture have inspired the organic integration of musical elements on this recording. If we had to talk sub-genres, it would be more contemporary art folk-prog than post-rock jazz fusion. Tigran's prayer-like vocal on the opener 'Levitation 21' – slightly reminiscent of the ethereal folk-pop of the 'Cocteau Twins' Liz Frazer – is gatecrashed by a sudden explosion of amphetamine-fuelled, staccato prog-metal bass and drums and looping guitar-like piano riffs.
On 'Our Film' Tigran whistles a stirring, memorable tune the late Spaghetti Western-era Morricone might well have been proud of until a jagged metal-piano riff gets caught up in a storm of colliding pulses and impossible staccato rhythms. It's another yin-yang moment. Extreme opposites attract; the transcendental and confrontational are organically aligned in Tigran's world. A series of serene interludes are the calm after the storm: processional 'Newlyweds' is gracefully poised and hymn-like, perfectly in synch with the celebration of a union of soulmates, while 'The Dream Voyager' echoes something of Pat Metheny and the Mehldau-Guiliana duo Mehliana's analogue dreamscape. An exceptional recording for what is exceptional times. Selwyn Harris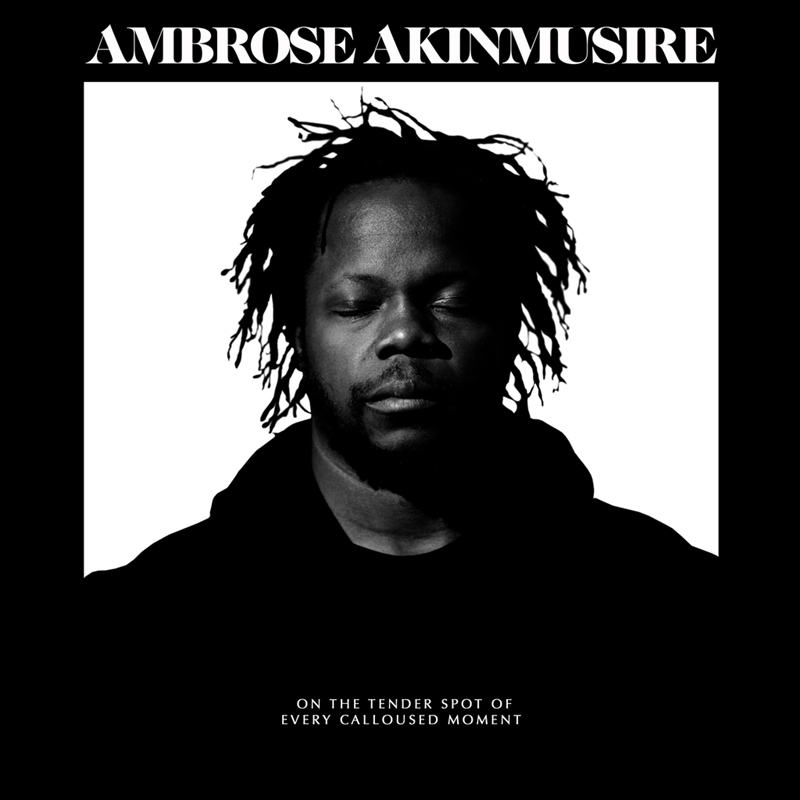 On The Tender Spot Of Every Calloused Moment
Blue Note
Putting the extreme vulnerability and complexity of the African-American condition – with possible solace amid the sufferation – into a single title is by no means easy but the evocative construct, On The Tender Spot Of Every Calloused Moment, makes a good fist of it. Ambrose Akinmusire's fifth studio album finds the 38 year-old trumpeter in as reflective a mode as ever, asking questions about black identity and avoiding clichéd pathways just as he opts for musical roads less travelled.
Without the illuminating vocal contributions of 2018's excellent Origami Harvest, the spotlight falls on a quartet whose cohesion reflects a decade-long history, and, anchored by the outstanding drummer Justin Brown, it shines emphatically. Akinmusire has a distinctive way of creating ambiances of deep pathos without falling into overwrought sentimentality, and this blend of soft folds and sharp edges is compelling on songs such as 'Reset.' While the leader's patented way of moving from a hazy, smouldering low register to raking distortions, where a note scrape-struggles vividly into life, catches the ear the way the band creates a kind of suspension within motion, often with flickers of funk, is masterful. 'Blues' is also a highlight, musically and thematically, insofar as it gives Akinmusire a chance to present an original response to the bedrock of black music with subtle shades of expression that steer clear of expected tropes.
The political resonance of this work cannot be overstated, given the precarious circumstances for people of colour even before the age of covid-19, and both the concept and execution make Akinmusire a vital presence in contemporary creative music. With his articulate playing comes no end of provocative thinking. Kevin Le Gendre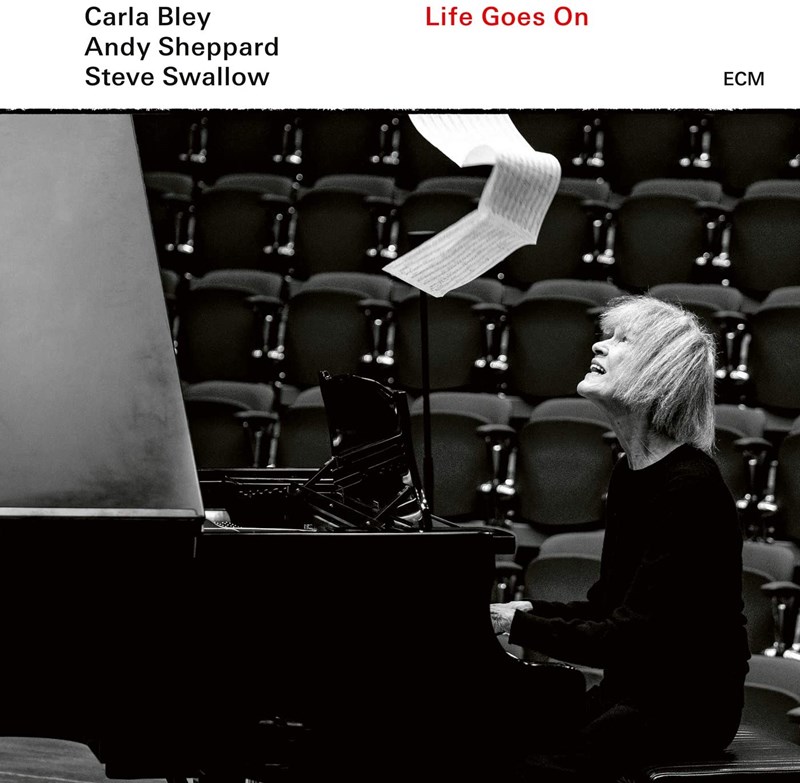 Life Goes On
ECM
As the whimsical determination that has propelled Carla Bley's 60-year career edges her into her 80s, neither her productivity or the stealthy eloquence of her long-running trio with bassist Steve Swallow and the UK's Andy Sheppard on saxes show a hint of fatigue. Life Goes On is a close but buoyantly independent relative of its 2013 predecessor Trios (a mix of Bley evergreens and new works) and 2016's privately soulful Andando el Tiempo.
The title suite (the first of three) opens with the slowest of slow blues, as Bley picks out an archetypically repeating low-end piano vamp inviting a softly slinky melody high on Swallow's bass guitar, and then a Sheppard tenor solo of smoky exhalations and split-note blips. 'On' is a ballad-like lilt with a shapely piano break and a mournful tenor coda; 'And On' has a brightly prodding sax theme, a murmuring Swallow walk, and a headlong tenor break of seesawing figures and harmonic detours; while 'And Then One Day' starts as a tango and ends as a meditation. The three-part 'Beautiful Telephones' (Bley's reflections on the Trump presidency) embraces a romantic movie opening and sardonic visits to 'Yankee Doodle Dandy' and 'The Star-Spangled Banner', while the 'Copycat' suite, exploring the ageless jazz art of call-and-response, is the most conversationally playful feature of the set. This is a chamber group that could hardly sound more understated, but enduring vividness and wit have never wavered – or ever needed what the inimitable Bley herself calls 'music's temptations toward bombast and exaggeration'. John Fordham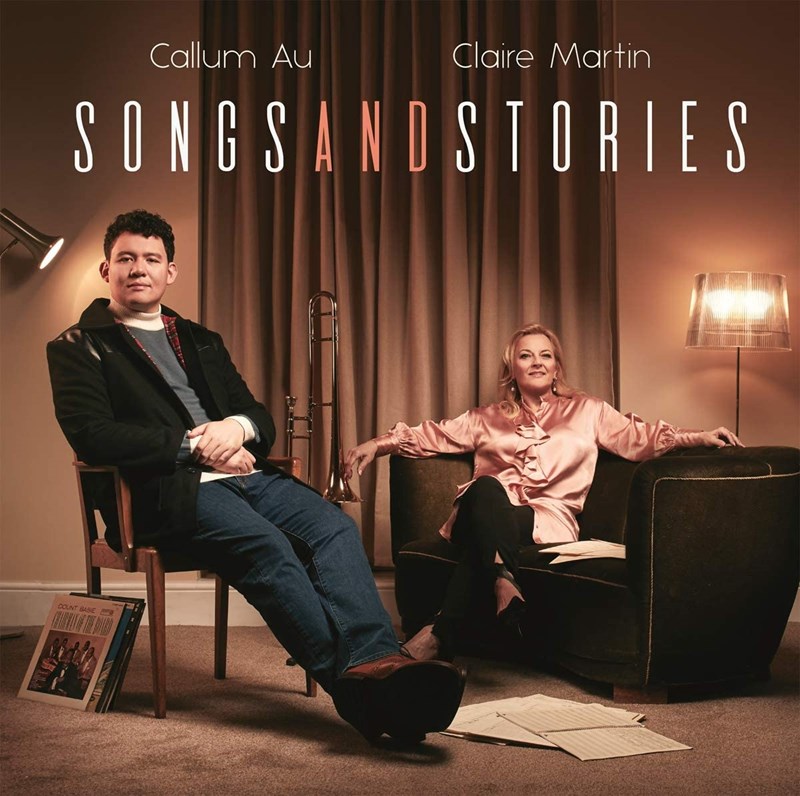 Songs and Stories
Stunt
Recorded at London's Stadium and Air Studios last year and released on the Copenhagen-based Stunt Records, composer, arranger and trombonist Callum Au and renowned vocalist Claire Martin join forces on this outstanding new album. Built on a foundation of jazz standards and American Songbook classics, the engulfing beauty of 'Pure Imagination' sets the scene on Martin's first orchestral/big band recording. The musical surface shimmers and sparkles on 'Let's Get Lost', while 'I Get Along Without You Very Well' perfectly showcases the unfathomable loveliness of Martin's voice in an arrangement that also features a tender muted trombone solo from Andy Wood.
'Hello, Young Lovers!' detonates an incendiary thrill, the music coursing with a fierce energy, further lit up by Sam Mayne's alto sax solo. Au's arrangement of 'I Concentrate on You' is a tour de force of impassioned eloquence, with singing and playing of beguiling sensuousness and a terrific solo from tenorist Nadim Teimoori. Further treats include Martin's take on 'I Never Went Away', composed by her late friend and collaborator, Richard Rodney Bennett, and a luxuriant treatment of 'The Night We Called It A Day'. Arranging masters such as Johnny Mandel, Vince Mendoza and Nelson Riddle are called to mind at various points, but Au clearly possesses his own 24-carat storytelling gift. A special shout-out must also go to Louis Dowdeswell for performing the heroic triple shift of lead trumpeter, mix engineer and co-producer. Peter Quinn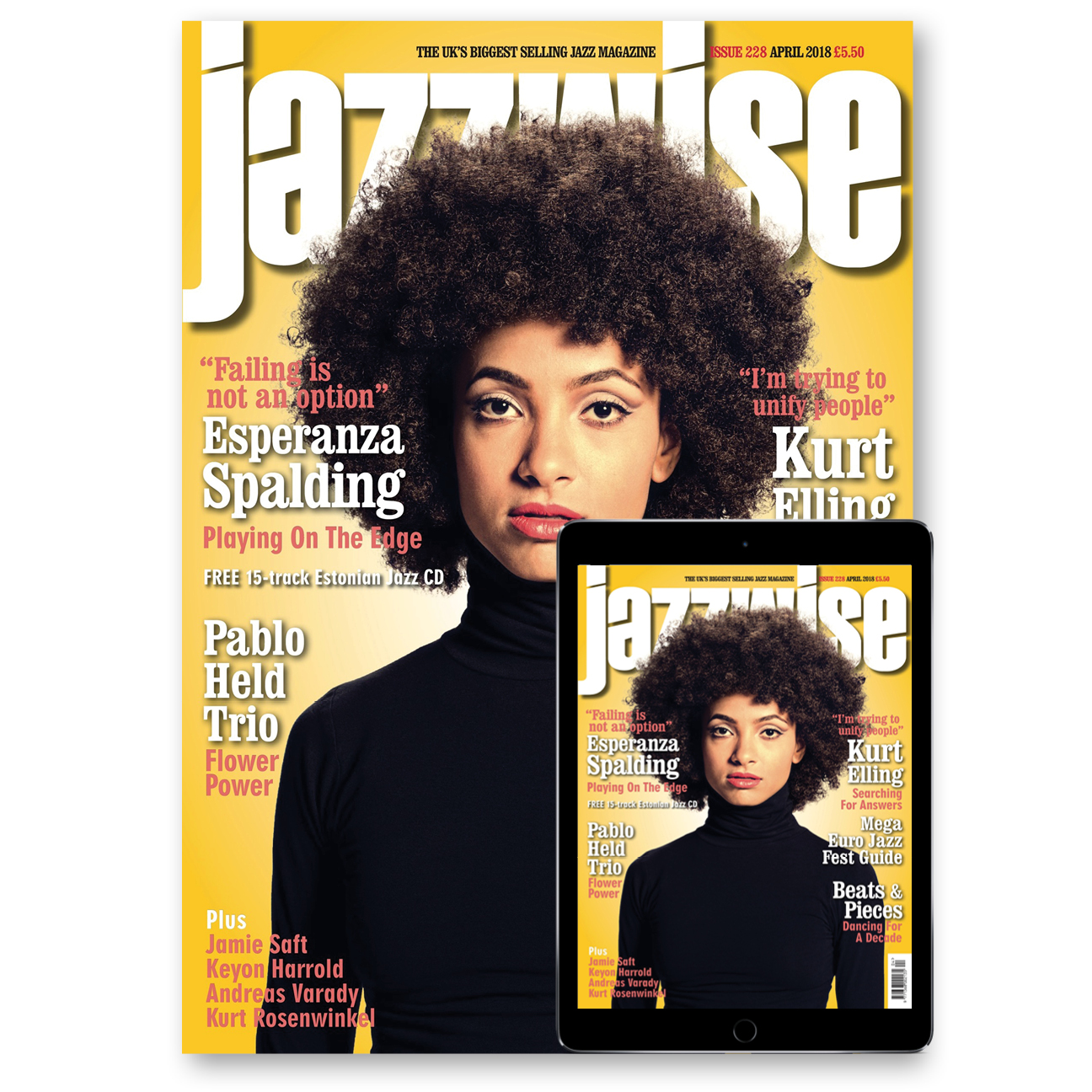 Check out the Jazzwise Reviews Database today. With over 9,500 album reviews for you to explore, this new resource is a wonderful way to discover all the new releases we have reviewed since 2010: Reviews Database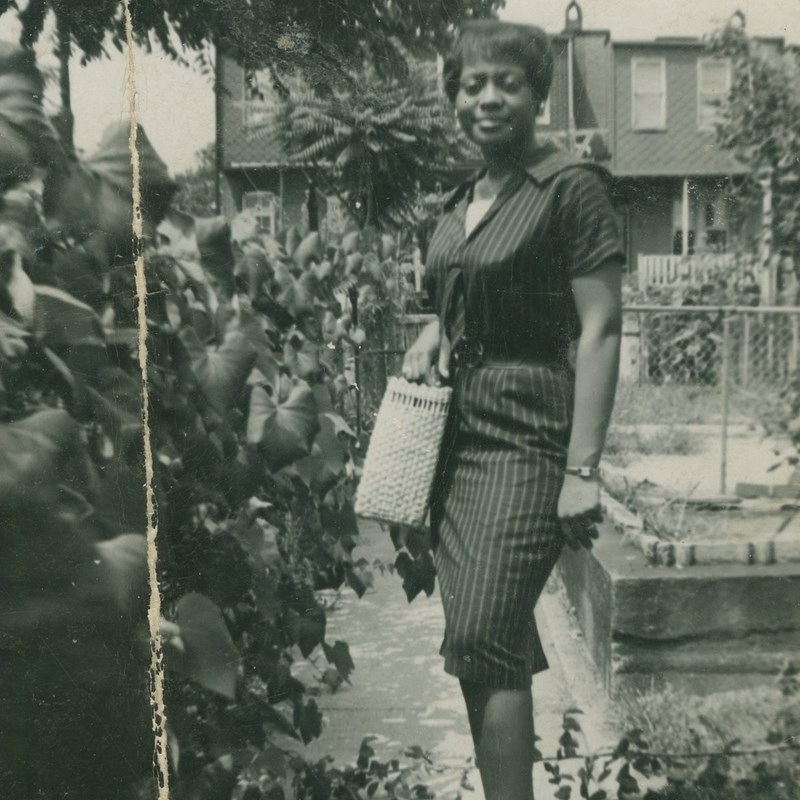 Suite For Max Brown
International Anthem / Nonesuch
I love everything about this album from Chicago multi-instrumentalist and Tortoise guitarist Jeff Parker, which is dedicated to his mother, Maxine. It's a masterclass in subtle musicality and joyful tinkering that reflects Parker's love for hip hop producers Madlib and J Dilla as well as jazz, blues and experimental rock.
The album picks up where his 2016 release, The New Breed, left off, with a vocal feature for his daughter, Ruby. There's a strangeness and an innocence about the way she delivers the lyric (an ode to slowing down, building a nest and watching the world go by) that matches the engrossing jumble of toy piano sounds and lo-fi beats in the background. It's a sonic collage – the musical equivalent of one of those David Hockney landscapes pieced together from hundreds of individual Polaroid pictures that don't quite align – and it sets the tone for the rest of the album.
Like the creased photograph of Max on the cover, Parker's tunes are full of fascinating idiosyncrasies and perfect imperfections. We hear hesitant guitar lines, detuned saxophones, lopsided grooves, sprinklings of kalimba, glistening synths and beats riddled with out-of-time handclaps and the lazy cluck of a tongue, which give the record a wonderfully human fallibility. Parker constantly wrong-foots and surprises you, using sonic sleight-of-hand to introduce new elements while making you wonder if they've been there all along. And then he strips everything away and lets you sink into a beautiful melody or a passage of bluesy guitar that he plays with the unhurried ease of someone sat alone in a rocking chair on their front porch. This is hugely inventive and absorbing music. I couldn't stop listening. Thomas Rees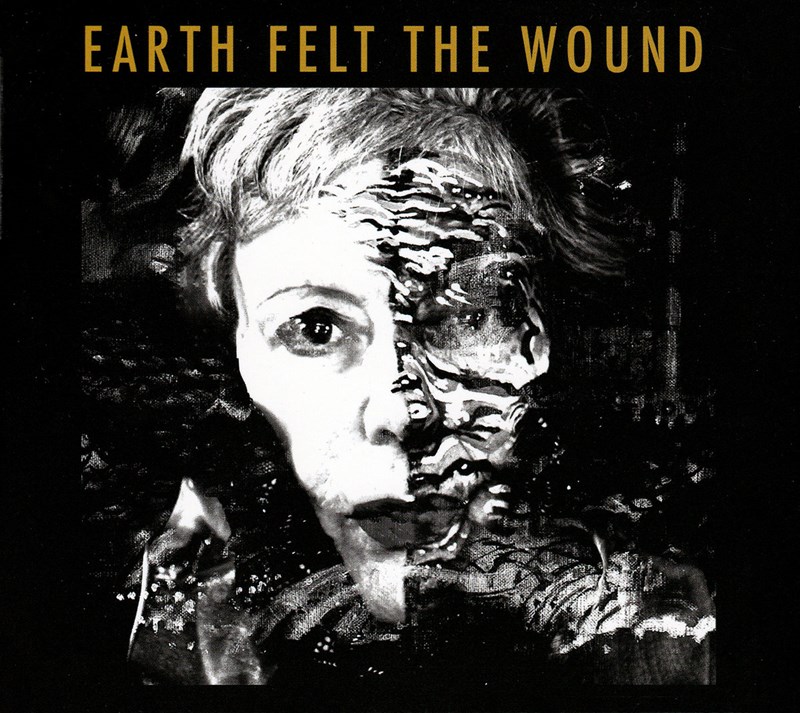 Earth Felt the Wound
Westbrook Records
Kate Westbrook returns with the Granite band that so powerfully debuted with the album of that name. But where Granite was an evocation of the terrifying beauty of Westbrook's beloved Cornwall, Earth Felt The Wound takes similar themes – of Nature huge, indifferent and mortally wounded by man – and expands them to epic, Miltonesque, scale.
The difference is most obviously pointed up in the treatment of Berlin's 'Let's Face the Music and Dance'. On Granite, the song closes the album in lyric style, Kate whistling winsome against found birdsong and the echoing of a granite quarry. On Earth Felt the Wound it's the cry of a wound opening, a defiant yowl against the dying of the light, the last dance on the Titanic.
Not that this world and what we've done to it is without redemption, but consolation is buried full fathoms deep and is often a singular affair. Perhaps a Cinderella innocence will save us (a lovely live arrangement of a Rossini theme), perhaps a Rabelaisian lust for life, summed up in 'Rooster Rabelais'. But while lonesome seabirds skip and dance (Harding's squalling sax is most apposite on 'Storm Petrel'), the waters still mass around a drowning world – North keeps it apocalyptic with some Fripp-like chordings – while Coach York's drums crack hurricanoes.
Producer and engineer Auborn and Godfroy somehow summon, as they did on Granite, a world that is both sonically intimate, catching Westbrook's every breathy, wracked or rainbow sweet intonation yet also quarry wide in its range of dynamics. The title of course comes from Milton's Paradise Lost, wherein the best tunes notoriously went to the Devil.
Well, Kate Westbrook just gave him some more. Andy Robson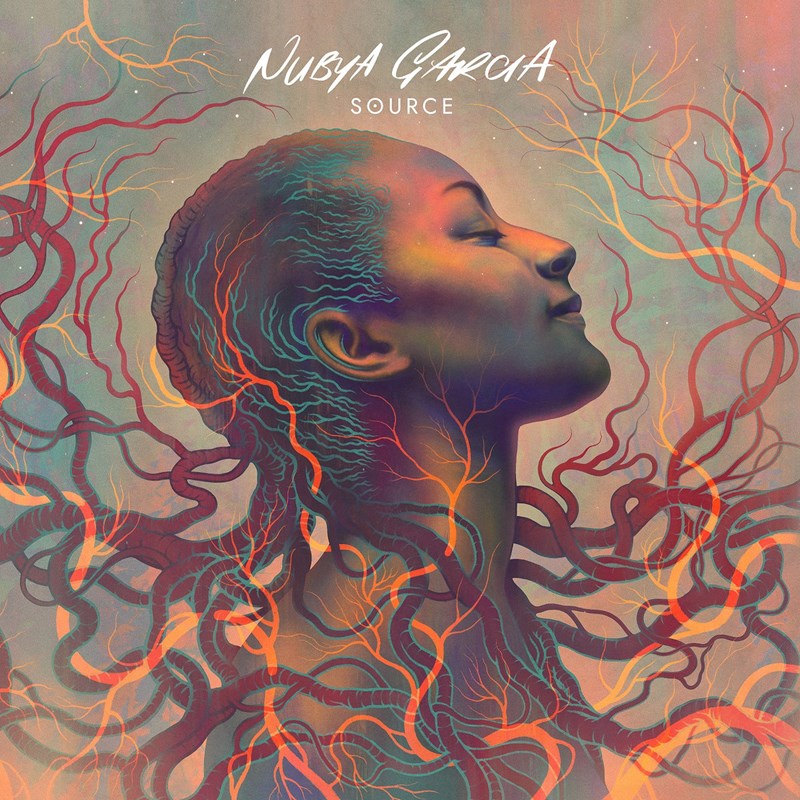 Source

 
Concord Jazz
Saxophonist Nubya Garcia has taken the London jazz scene by storm in the last few years. She has a gift for self-expression and for channeling raw energy in her playing. Her debut album, which follows two EPs and albums with Maisha and the septet Nérija, is a sonic self-portrait that reflects her Afro-Carribean heritage and her expanding musical horizons.
'Pace' is a powerful opener with a heavy backbeat feel and the first of many high octane solos from Garcia, all wrenching holds and false-fingered cries. 'The Message Continues' reminds me of a Noname track with its skiffling drumbeat, while the title track's skanking groove and dub production is a throwback to Garcia's North London childhood, when reggae was often blasting in the house. Elsewhere the album is more meditative, with ethereal backing vocals sung by Ms Maurice and Cassie Kinoshi (two of Garcia's bandmades from Nérija) plus KOKOROKO trombonist Richie Seivwright, and a haunting feature for Chicagoan singer Akenya.
Equally striking is 'La cumbia me está llamando', a collaboration with vocal and percussion group La Perla who Garcia recorded with on a recent trip to Colombia. The call-and-response between tenor and voices, framed by hand drums and percussion, brings out the rhythmic and vocal qualities of Garcia's own playing. It's a high point in an exciting debut – and Garcia's best and most varied work so far. Thomas Rees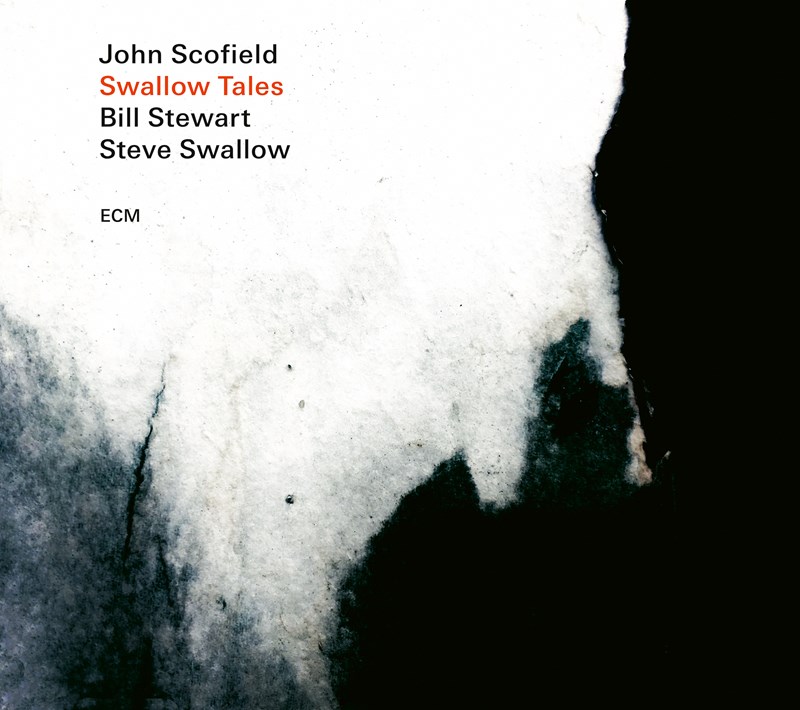 Swallow Tales
ECM
John Scofield met Steve Swallow at Berklee half a century ago, in a student-teacher connection that became a playing partnership and a lifelong friendship. That rapport (which Scofield has described 'like one big guitar, the bass part and my part together') is celebrated in this spirited exploration of nine Swallow originals, on which the pair are joined by Bill Stewart, Scofield's drummer of choice for years.
The opener is the bassist's graceful 1979 waltz 'She Was Young', originally a vehicle for vocalist Sheila Jordan – and Scofield's ease in this company is palpable in a solo of teasing squeezed-off tone-bends, ringing single tones, and chunky chords that quickly fade into murmurs, while his signature sliding-blues harmonies pepper a long, percussion-intensifying coda. The shapely swinger 'Falling Grace' (the most famous of several tunes here originally written for Gary Burton's 1960s group) zings with Scofield's changing phrase-patterns, he joins long-lined bebop to ringing chord-melody licks and a glint of Chuck Berry on 'Eiderdown', and his and Swallow's connections with guitar master Jim Hall are glimpsed in the haunting ballad 'Away' and the urgently waltzing 'Hullo Bolinas'. 'Radio', the bustling finale, is a chord-maze everyone treats as an effortless stroll. Swallow Tales is a delightful group venture, but John Scofield, sounding absolutely in his element, can rarely have opened up his signature soundworld on a guitar with more spontaneous relish. John Fordham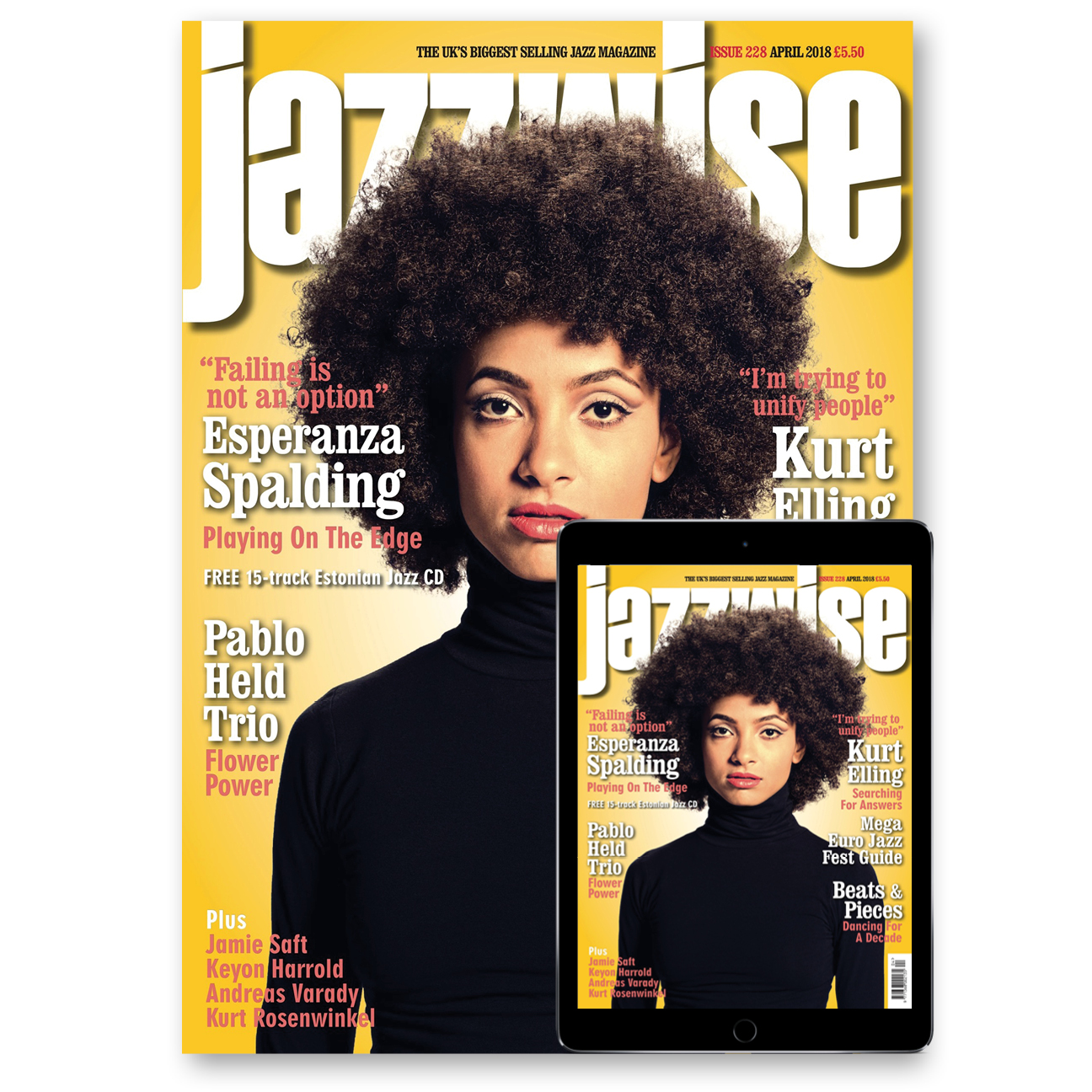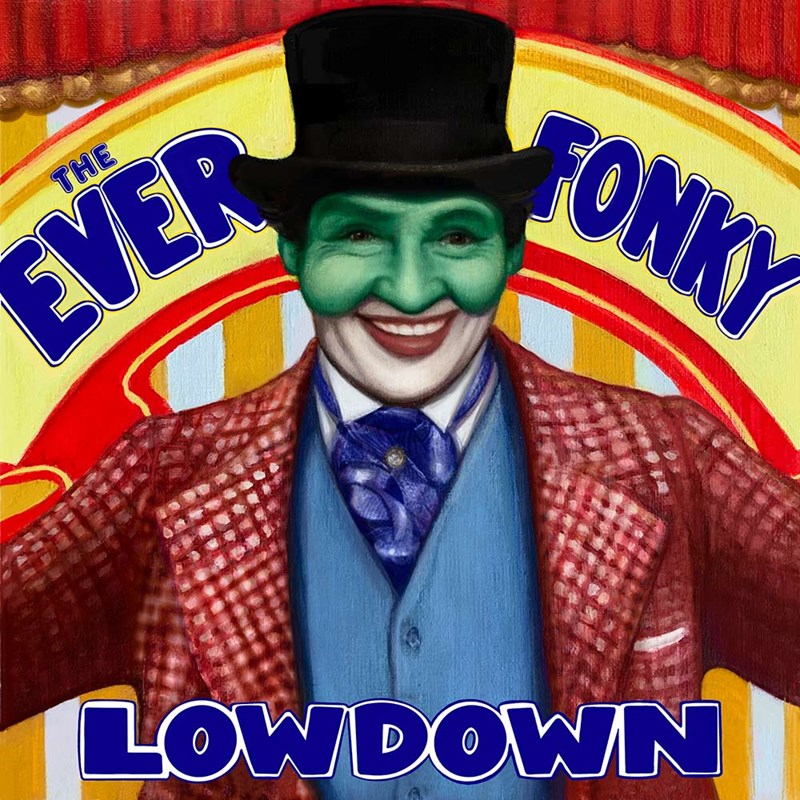 The Ever Fonky Lowdown
Blue Engine
A consistent strand running through Marsalis' vast discography is the 'issues record', with both historical references and topical resonances. Draw the line from Black Codes Of The Underground to Blood On The Fields to From The Plantation To The Penitentiary, among others. This new offering sees the trumpeter-composer-director of Jazz At Lincoln Center Orchestra hold forth on no less a subject than the state of the modern world plagued by age old evils such as the abuse of power, corporate greed, bigotry and cult of personality. Inevitably, the seemingly intractable, not to mention pressing question, of race relations features in a BLM-era work.
Musically, the continuity with Blood… and From The Plantation… is strong, above all in the lyrical barbs thrown in the direction of a merciless modern-day civilisation defined by the individual – 'I Don't Care About Nobody But Myself' – rather than the community. The character of 'Mr Game', who crops up throughout, symbolizes this regression. As is to be expected the echoes of Ellington mark the potent, often vocalised brass scores, several of which are set to Latin rhythms and swing, but Marsalis has on occasion opted for a hard-hitting backbeat, cooking up a 'fonky nastay' ambiance which acts as a sonic reinforcement of the moral decay evoked. Kevin Le Gendre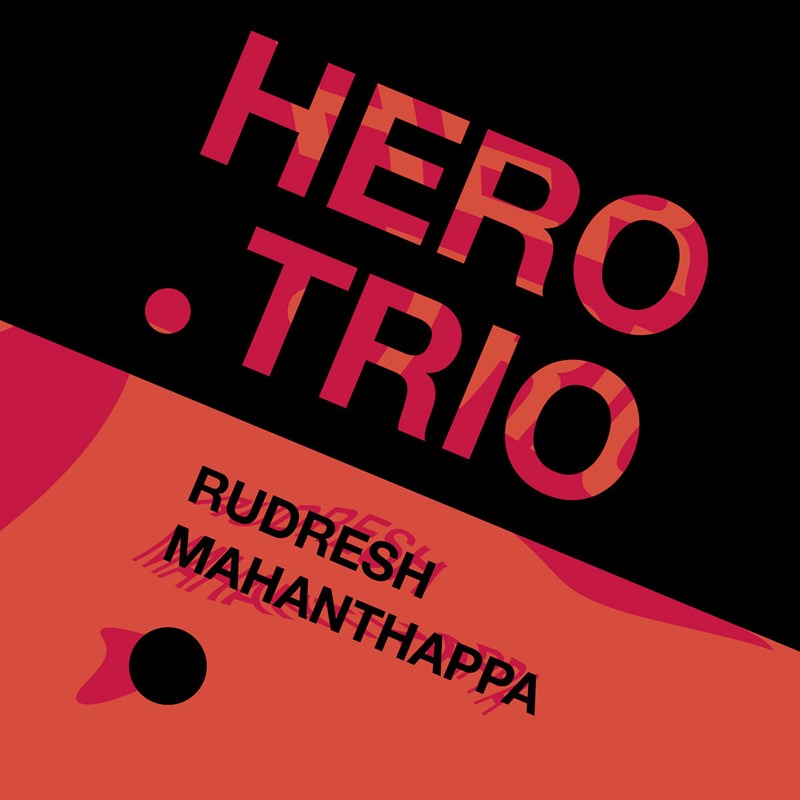 Hero Trio
Whirlwind Recordings
Mahanthappa's 2015 CD Bird Caiis was one of the most intelligent investigations of Charlie Parker's music in recent memory, using his bebop classics as a jumping off point for thrilling original songs. This new work also looks at the old, but in a broader sense, as the set list includes anthems by soul and country stars, Stevie Wonder and Johnny Cash, as well as jazz icons John Coltrane, Ornette Coleman and Keith Jarrett.
Its central achievement is a bridging of the gap between supposed high and lowbrow, as Mahanthappa's trio convincingly puts a distinctive stamp on the eclectic source material, with sparkling cocktails of grooves, hooks and solos that unfurl in structures that can be straight and not so straight. The ambitious melding of Parker's 'Barbados' and 'Coltrane's 26-2' is a rollercoaster ride predicated on several original interludes as well as the familiar themes, showing how able the players are to shift pulse and attack so that a freeish funk flows into a flighty swing, and something indefinable between the two.
Mahanthappa and Moutin have big, bulbous sounds on their respective instruments, and Royston is a constantly ticking engine of ideas. Yet all three players, as much as they express themselves to the full, embellishing phrases and turnarounds with no inhibition, gel as a unit. The result is an overwhelming feeling of joy amid all the 'chops', a desire to emote as well as excel technically. Kevin Le Gendre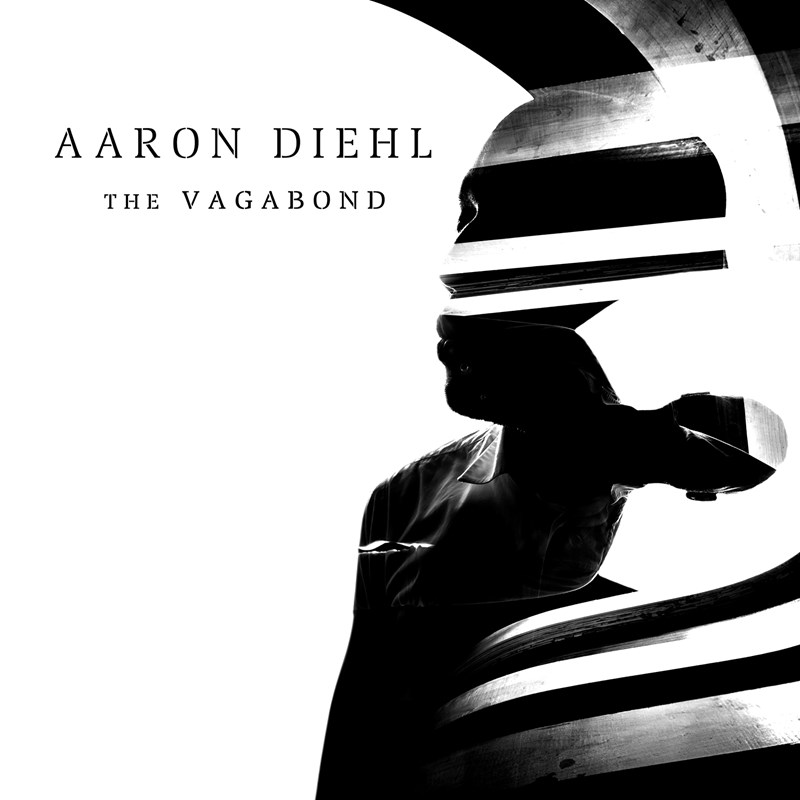 The Vagabond
Mack Avenue
Aaron Diehl, the award-engulfed pianist and composer from Ohio, is the kind of jazz artist who coaxes grateful smiles from those fans who fear the music's great traditions are under siege from fads and fashions. Rather unsurprisingly, the 34 year-old virtuoso is a Wynton Marsalis favourite, and he was also a key member of the debut band of another gifted young defender of old faiths, the vocalist Cécile McLorin Salvant. But as he proved with his last album for Mack Avenue – 2015's Space Time Continuum, on which Benny Golson and the late Joe Temperley memorably guested – Diehl is no fogeyish diehard; rather, he is an impartially sophisticated contemporary musician with a flawless touch and a respect for the past that doesn't banish deviations.
On this fine and idiomatically-intriguing trio album with bassist Paul Sikivia and drummer Gregory Hutchinson, he subtly salutes two pieces by jazz piano legends John Lewis (the MJQ's 1955 ballad-to-stride release, 'Milano') and Sir Roland Hanna ('A Story Often Told, Seldom Heard'), plays a staccato, swerving account of a Prokofiev march and a chiming Philip Glass minimalist étude, alongside seven originals taking in the restrained, delicately soft-struck and rather MJQ-like 'Polaris', the springy, casually arpeggio-strewn 'Magnanimous Disguise', and the distantly-baroque piano-bass counterpoint of the title track. Sikivia and Hutchinson attentively deliver the texturally sensitive, close-listening accompaniment this music requires. Aaron Diehl has taken five years to release his third album as a leader, but the deep reflection behind The Vagabond is unmistakeable. John Fordham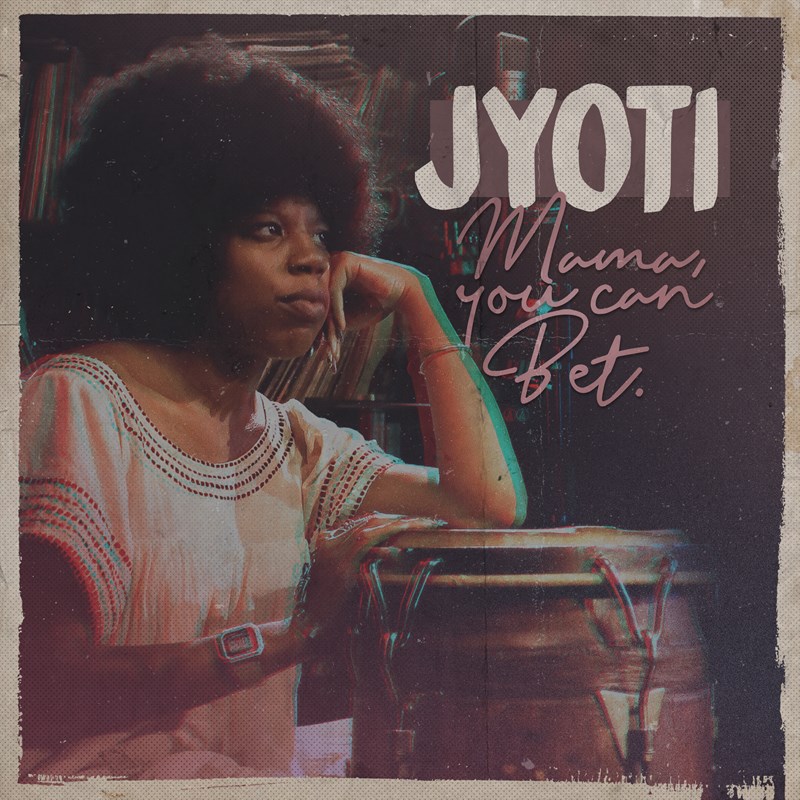 Mama, You Can Bet

 
eOne
LA-based singer, multi-instrumentalist and producer Georgia Anne Muldrow is an original. Under her own name she makes left-field contemporary soul. Her 2018 album, Overload, released on Flying Lotus' Brainfeeder label earned her a Grammy nomination and made numerous end of year lists. Mama, You Can Bet! is her third release with solo jazz project Jyoti ('divine light'), a name that was given to her by Alice Coltrane. It's wild, free and brilliantly creative, perhaps her most experimental release to date.
Aside from a feature from her close friend Lakecia Benjamin, who adds a rangy alto solo to 'Ra's Noise (Thukumbado)', Muldrow plays, sings, records and produces everything herself. Across 15 short tracks she experiments with waltzing vibes melodies, lopsided beats, wobbly synths, clacking hand drums, shamanistic chants, gorgeous melancholic songs, wild scat, trippy electronics and howling guitars. She also includes two remixes of Mingus tunes from her 'Muldrow Meets Mingus' project, commissioned by Jason Moran at the Kennedy Centre in 2017. 'Fabus Foo Geemix' is anchored by a heavy slap bass groove, while 'Bemoanable Lady Geemix' sets Mingus's love-sick melody to hissing hip hop drums.
Mama, You Can Bet! is like a sonic sketchbook, a torrent of ideas – most of them very cool indeed. Sometimes it's disorientating. Tracks cut off at random; one seems to end with a full minute of silence. That could be an error in the stream I was sent, but it could just be Muldrow doing her thing. It's hard to be sure and I like that a lot. Thomas Rees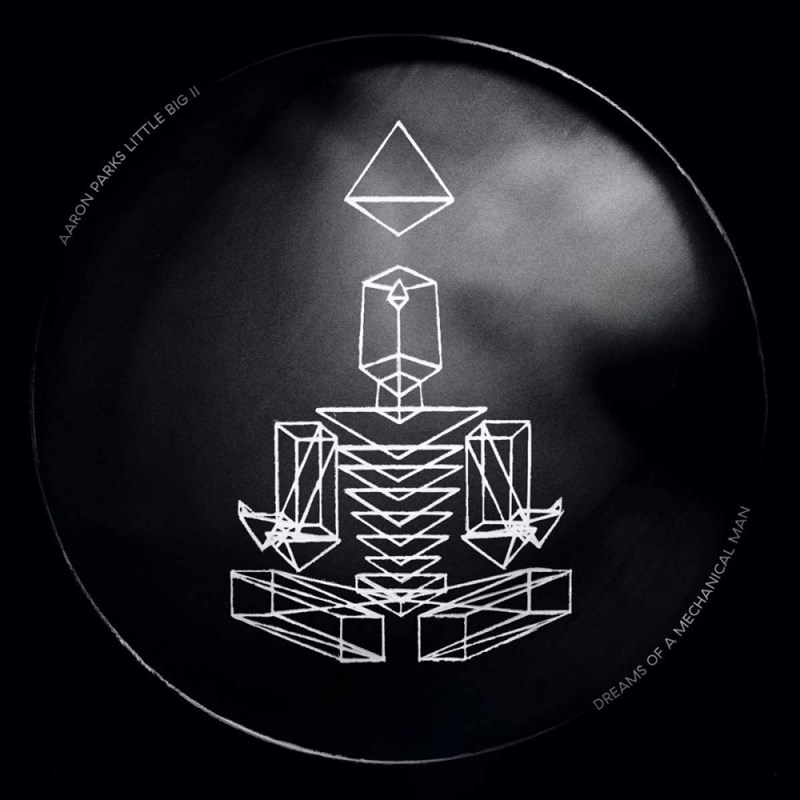 Little Big II: Dreams of a Mechanical Man
Ropeadope
You can draw a line from Aaron Parks' 2008 debut Invisible Cinema and Little Big to the new CD Little Big II: Dreams of a Mechanical Man while missing out the keyboardist's less groove-orientated ECM works. The gifted pianist-composer's Little Big Quartet is a key inheritor of Brad Mehldau's integration of contemporary jazz-improv, classical piano and ambient post-rock on his groundbreaking CD Largo release from 2002. The new record is as seductively hypnotic, tunefully ambient as previous albums but there's a gripping rhythmic underpinning that belies its song-like simplicity.
The production values are superb and Greg Tuohey's tasteful guitar lines echo Metheny and Steely Dan and the pianist doesn't waste a note among his blissfully airy compositional dreamscapes. If you're looking for something leftfield but without the heaviness, Aaron's definitely your man. Selwyn Harris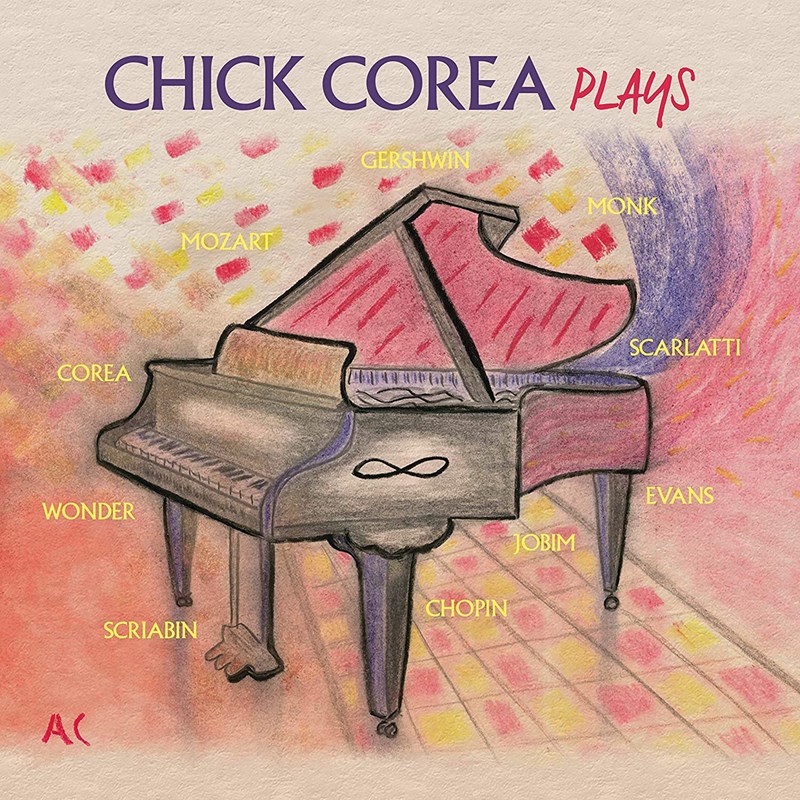 Plays
Concord Jazz
It's fair to say that Keith Jarrett raised the solo piano concert to an art form in its own right as much by force of his personality as his widely acclaimed virtuosity. Audiences quickly learned to take a vow of silence when entering the concert hall and dared not cough, take a photograph or scratch their armpits lest they interrupt the pianist's concentration and suffer his withering ire. His concerts quickly assumed an aura that lifted them from a mere piano recital to an artistic/aesthetic/ cultural event. On Plays, a double CD set comprising some 25 selections from recent solo concerts, Chick Corea has opted to present his virtuosity in a way that's the polar opposite of Jarrett, yet he has achieved the same ends. His studied informality, humour and ease with his audience makes for a totally absorbing listening experience that is part recital, part masterclass and part informal get together in his front room.
He elides Mozart into Gershwin, Scarlatti into Kern, touches base with a couple of his favourite standards, explores Monk, doffs his cap to Stevie Wonder, gets two members of the audience to come forward and after a brief exchange creates a musical portrait around each, engages in spontaneous duets, first with Charles Heisser, next with Yaron Herman, and performs eight of his 'Children's Songs' in a way far more engaging than his 1984 album of the same name. Corea, whose default setting is 'cheerful', shines throughout. Stuart Nicholson

Subscribe now to see all of our writers' Top 10s as well as the full Reissues/Archive Top 20 and all of our seasonal subscription offers by visiting www.magsubscriptions.com