Why Gucci's Diana Bag Is (Still) Worth the Splurge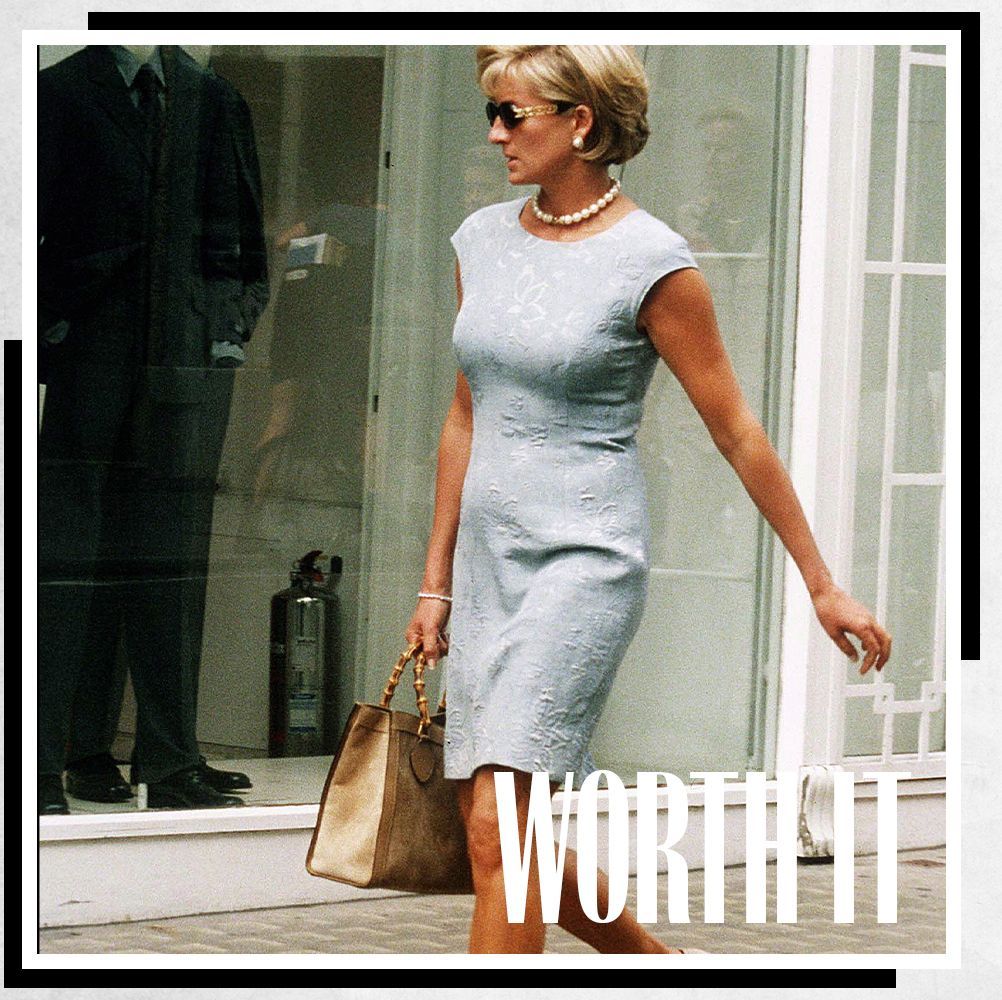 Welcome back to Worth It, a bi-weekly breakdown of the new pieces we adore. If it's featured here, consider this our permission to splurge on it. Read on for the product you don't want to live without.
The Accessory: Gucci's Diana Bag
As fashion editors we're enamored with a finely crafted heritage piece, and few do it better than Gucci's Creative Director Alessandro Michele, who has, naturally, struck again.
This summer, the Italian fashion house released the latest evolution of the Diana bag, a structured bamboo-handle tote, decorated with shiny gold hardware. Its namesake, Princess Diana, was often pictured wearing the sophisticated carryall after it was initially released in 1991. Diana die-hards will no doubt want a piece of history for themselves, but any handbag lover will find that the tote is royally adaptable to suit a multitude of lifestyles. In fact, it's the perfect everyday bag.
Reimagined in three different sizes— a mini, small, and medium—each bag comes with detachable neon leather belts, an ode to the utilitarian bands that were used to maintain the shape of the firm bamboo handles. While it's unclear how many versions of the bag Princess Diana owned, it'll be hard to pick just one for yourself with seven different color ways, ranging from emerald green to rosy pink. It's quickly become a favorite among celebrities like Sienna Miller and Jodie Turner-Smith—and at long last you can give your Jackie bag the day off.
Shop the Gucci Diana Tote Here:
Gucci Diana Mini Tote Bag
Gucci Diana Mini Tote Bag
Gucci Diana Small Tote Bag
Gucci Diana Mini Tote Bag