Why You Can't Get a Thigh Gap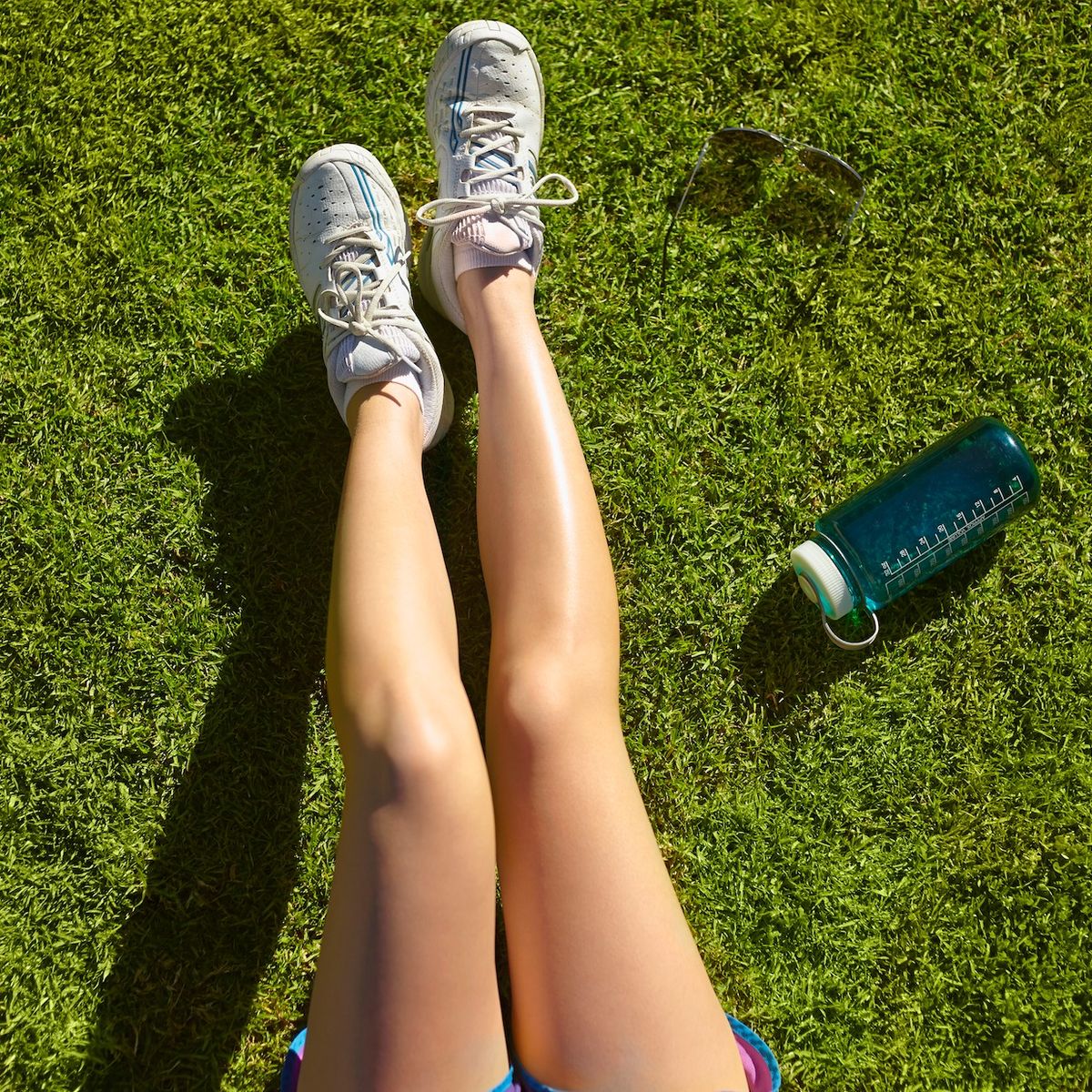 Let us clear up one major weight-loss myth: You absolutely cannot "spot reduce" fat anywhere on your body. Doing 100 consecutive crunches won't give you instant Victoria's Secret model abs because burning flab comes down to exercise and diet. But even those aren't always enough to achieve an "ideal" figure. 
A few days ago, Demi Lovato posted a beachy pic of her bikini bottoms with a very body-positive PSA:
Regardless of what society tells you these days… You don't have to have a thigh gap to be beautiful. It is possible to love your body the way it is. #fitness #health #acceptance #selflove
Amen. 
And as far as thigh gap obsession goes, sorry (not really) to break the news, but it's an unrealistic goal to aim for. Squats, lunges, and running won't increase the space between your thighs because targeted exercises help you tone muscle, not torch fat. And even then, muscle definition doesn't open your leg room.
Also, thigh gaps are primarily genetic. Some people are born that way, but for most of the population, this isn't a look you can—or should—strive for. There's no one "perfect" body out there.
Bottom line: Screw the thigh gap. It's a bigger fantasy that anything E L James could imagine.
You should also check out:
According to the World's Best Study, Red Wine Burns Fat
A New Study Says Using a Fancy Treadmill Desk Won't Help You Lose Weight
Timing Your Meals Could Redeem a Crappy Diet